What is Evolution Speed Baccarat?
Evolution Gaming uses innovative software and connections with top-tier operators to provide players with enhanced gaming experiences. This provider enables customers to play live casino games from a variety of devices and through multiple channels. Anyone looking to add real value to their gaming business will appreciate Evolution Gaming's mission, values, and vision to deliver the ultimate live casino gaming experience to every end user.
This provider has won a wide array of awards, including "Best In-Casino Streaming Live Dealer Provider," "Live Casino Supplier of the Year," and "Multi-Channel Supplier of the Year."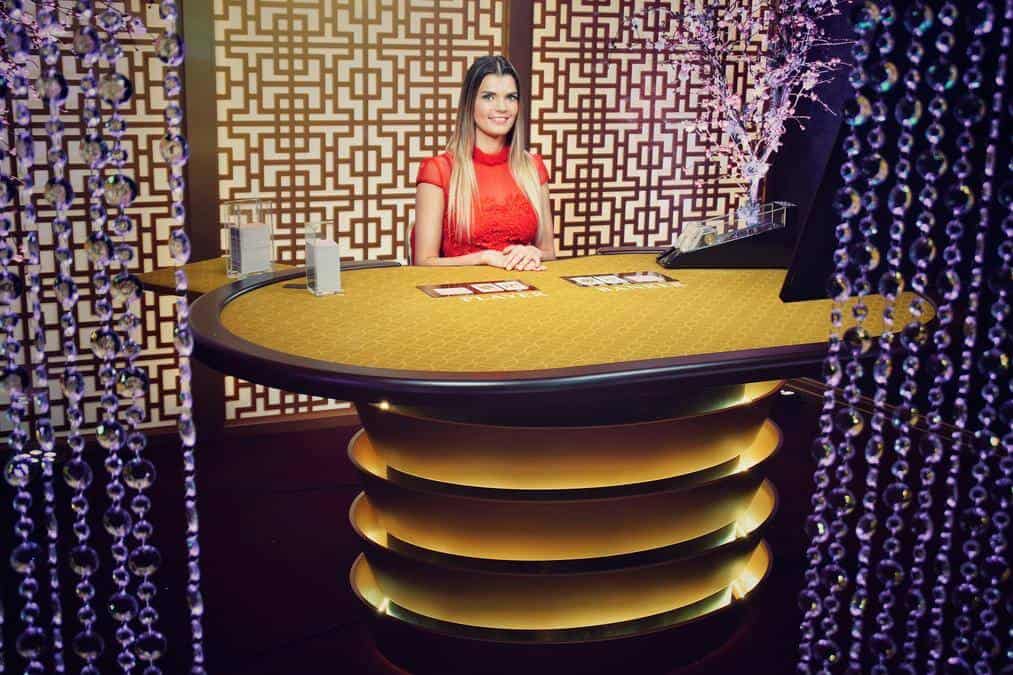 Key Benefits for Players
There are several advantages players can enjoy when playing Evolution Speed. First and foremost is the benefit of being able to play Baccarat game rounds in only 27 seconds. And since there are no additional rules to learn, players who are familiar with standard Baccarat can jump right in and enjoy the game.
Another advantage is that no cards are dealt face down, meaning the game is full of constant action. Players can enjoy round after round without having to wait around for extended periods of time.
Format and Playing Interface
As mentioned before, the only notable difference between Baccarat and Evolution Speed Baccarat is the fact that betting rounds are shorter. There is no random shuffle, and it should be noted that the game can be played only in a real-money mode.
When the game first starts, a dealer will deal two cards, both of which are face up. These cards are dealt for the player and the banker. After the short betting period has passed, the third card is automatically dealt face up, if it is needed. There is no waiting period for this third card to be dealt.
Once there are two third cards that have been dealt face up, the dealer will automatically resolve the round and announce one of the following results: there's a tie, the banker wins, or the player wins. While the announcement is being made, losing bets are removed, and the winner is given his or her payout. If a player wants to stay, they have 12 seconds to opt in. If not, they can leave the table.

Playing Features
Baccarat was already a game in which each round lasted less than a minute, yet Evolution Gaming has taken it to the next level of fast-paced action by shortening each round to under 30 seconds. The fact that the game is played individually and now has a shorter time span enhances the user experience and makes a player feel as if they're actually at a live casino.
Evolution Speed is not for amateur players. If you are just coming onto the Baccarat scene, you will want to steer clear of Evolution Speed until you get acquainted with making your bets in the standard 15-second time span. Once you are comfortable with your betting capabilities, you can give Evolution Speed a try.
For those who want to try Evolution Speed, you'll enjoy the fact that the playing interface includes user-friendly buttons that give you instant access to side bets and the various gaming options.
Location of Tables
Evolution Speed tables are located at many online casino locations. However, according to Evolution Gaming, some of the best tables can be found at the following casinos: RoyalPanda, JackpotCity
The game itself takes advantage of standard game rules and uses eight decks. Instead of the betting period lasting 15 seconds, though, it only lasts 12 seconds. And in addition to the normal banker, player, and tie wagers, players can access a variety of side bets that increase winnings. Other than additional side bets and quicker betting times, the rules of the game are the same.
Players do have the option to play the game in a classic or 3D view. As you might expect, the latter brings a bit of liveliness to the game. Players can also adjust the video quality and volume according to their own preferences.
For the most realistic experience possible, players will want to opt for the version that stretches video feed across the whole screen, which puts the betting control buttons on the bottom quarter of the screen. If a player finds it hard to read the cards in the betting area, it is possible to enlarge them, which is crucial in being able to spot trends and make more informed betting decisions.
Our Verdict
If you enjoy fast card games, Evolution Speed is definitely a game you're going to want to try. Operating as part of the Live Speed tables, this game allows you to enjoy a fast-paced casino experience from the comfort of your own home. And with standard rules in place, there's no need to fret about having to learn new ways to bet and play. It's also thanks to the use of standard rules that this game is fairly easy to get acquainted with for newbies.
Many people don't have the luxury of being able to sit around all day and play online casino games. They find they have only one to two hours a day to play their favorite games. With betting periods shortened, Evolution Speed makes an excellent way to play more rounds in a shorter amount of time. The game itself is broadcast from Evolution Gaming's main offices, located in Latvia, and many professionals are standing by to answer any questions players might have.