Win an Ultra HD Samsung TV for Christmas
Betway is definitely one of the most rewarding online casinos for Indian players. Its promo library is always full of interesting bonuses and tournaments, and the latest one may be one of the best so far. Instead of a cash reward, however, Betway offers an Ultra HD Samsung TV.
Called the Big Casino Bash, the promotion is currently on its second challenge. The first challenge ended up on December 21, with the top prize being a Samsung Galaxy S20 Ultra Android phone. The second challenge has just started and upped the reward, with the top player getting an opportunity for a 65` Ultra HD Samsung TV.
Just like with all Betway Plus promotions, you'll need to opt-in to the promo and enjoy Christmas in ultra HD quality.
Cash Prizes Available Too
The second Big Casino Bash Challenge started on December 21 and will last until January 5 2021. To enter the promotion and get a shot at the Samsung TV, you'll need to opt in and deposit at least ₹2,000 in the casino. You'll also need to wager that amount during the specified period to quality for the leaderboard.
You'll get 1 point for every ₹2,000 you deposit. The more you play, the higher up the leaderboard you'll climb. Wager a minimum of ₹2,000 on any real money teen patti table, and you'll get 3 points to boost your position.
There are prizes for over 50 participants in the second Big Casino Bash Challenge. Here's what you can win:
1st prize: Ultra HD Samsung TV worth ₹85,000
2nd prize: ₹20,000 in cash
3rd prize: ₹10,000 in cash
4th prize: ₹10,000 in bonus credit
5th prize: ₹5,000 in bonus credit
6-10th prize: ₹2,000 in bonus credit
11th-20th prize: ₹1,000 in bonus credit
21st-50th prize: ₹250 in bonus credit
51st and beyond: ₹100 in bonus credit
As you can see, there are over 50 prizes to earn, although the top one trumps them all. You can win yourself a cool Ultra HD Samsung TV and watch movies this Christmas in style.
A Third Challenge Awaits
The fun doesn't stop there. Betway has a third Big Casino Bash Challenge just around the corner. Those who have failed to get the TV in the second can enter the third challenge which starts on January 6 2021 and will end on January 20.
The terms and requirements stay the same. You will still need to deposit ₹2,000 to qualify for the third challenge. You'll get a point for every ₹2,000 wagered in the live casino, and 3 for the same wager on MG Live Games.
This time, the top reward is a cash prize. The highest-ranked player will receive a cool ₹50,000 which will help them kick off the new year in style.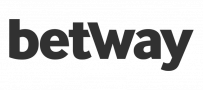 Get up to ₹60,000 on Live Casino
₹200 minimum deposit!
Site available in Hindi
Hindi Roulette and Blackjack