We all know that Evolution Gaming is a giant in the casino industry. They have the best games with the best gaming interface. This is why all the leading casinos in the market provide games from Evolution. This also helps them attract ardent Evolution gamers to their casino.
Now, Evolution Gaming has upgraded the interface and  their new football studio looks like it is straight out of a dream. You remember the good old days when the dealer stood against the background of a very well lit football stadium while also behind a table that looks green like a football ground with the scores below. Well if you don't remember it, don't worry as those days are gone.
The new football studio by Evolution has been upgraded to look like something out of Wakanda (read Black Panther :P) while the game remains the same, the whole interface has been amped up. This game seems so fresh and new in this interface. There is still live match commentary, so much scope for you to discuss the game and interact with other players like chat and goal celebrations.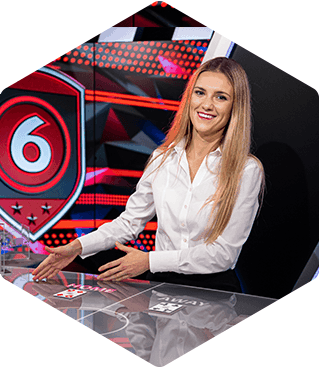 How to play?
The dealer deals 2 cards on the very lit-up Wakandan football ground. Both these cards are face-up. All you have to do is place a bet on home win, draw or away win. Simple right? When you win, there are celebratory lights in the studio that makes you feel very special. And instead of the background of the football stadium in the earlier version, the new one shows winning streaks for the home and away teams.
The game is also hosted by dealers who are super football fanatics and they also act as commentators. And if a top tier match is played like the semi-final, real match commentary is also linked to the game. You will also be updated with live match scores and everything.