Understanding Slot Machines – A Guide
Before we delve into understanding slot machines in depth, we want to make sure you know that slots are some of the post profitable and widely enjoyed forms of gaming all over the internet.
Now that we know why they are an important part of the gambling world, let us get into understanding how they work. By the end of this 5-minute-read article, you should have a fairly clear idea of how to go play slots online.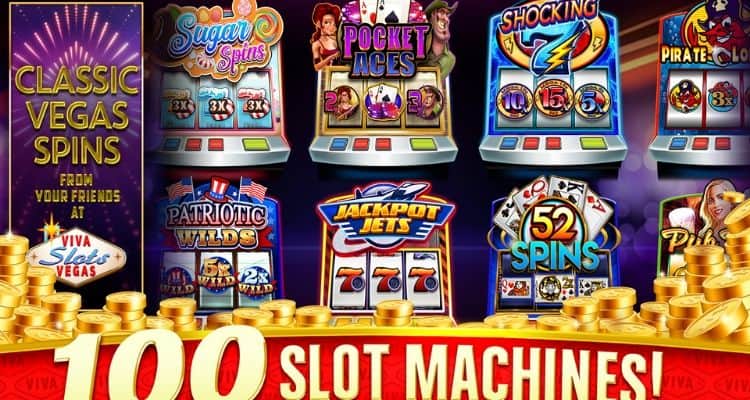 How Do Slots Work?
Slot machines consist of reels that spin with symbols on them. Before spinning, you must place a bet on what symbols you think will land on the reels. There is no fixed formula for this. In other words, they are all equally random to land at. If the symbols you have bet on line up, you win prizes that fall in that payline.
While this is how offline slot games work, online slot machines work in a way that generates these symbols randomly. There is a mechanism, a random number generator, that produces thousands of numbers every single second. When the spin button is hit, the program stops where it is at, and that is the symbol or combination of symbols you've landed at.
Over time, slot machines have seen growth from a three reel slot machine with 10 symbols each with just a handful of winners to having 5 reels and 25 paylines for winners. And of course, online slots have emerged in the last decade or so, totally upping the slot games.
Online Slots vs Land Based Slots
Both online and land based slots work exactly the same way in terms of rules and regulations. The only difference is that in case of online slots, all action is handled virtually.
The slot machines that these online casinos have are almost as good as their on land slot machines in terms of quality of pay and experience and now, with technologies like virtual reality coming in, it has made the look and feel of the game so real that one does not really miss the land-based counterparts anymore.
Keep in mind to find licensed properties for you to play your slot games at. While many casinos might hold a license for a land-based casino, they need a different license for running an online casino.
With online casinos, there are a different set of safety procedures that need to be followed, given that all the players' bank details will be on the website for transaction purposes. This is why it is important to check for separate online casino licenses by a trustworthy license provider.
In all online casino reviews at SevenJackpots, we have made it a point to include who the license provider for the casino is and the cyber security measures it has taken.
You can check out the review of one of our favourite casinos, the LeoVegas casino, here.
Free And Real Money Slot Machines
During the land based casino days, there was no concept of free slot machines at all. However, with the dawn of the digital age, virtual money too made a debut, and that is what free casinos, which are purely online, work on.
Since these online casinos do not have to worry about things like paying the rent of the place they are hiring, etc, they have the liberty to allow players to play for free. For newbies, for enthusiasts and more importantly, for those who want to get out of the habit of irresponsible gambling, this is a good place to go.
This is perfect to try out the game and familiarize yourself with the software before placing a bet on the same.
Real money slot machines are for those who are looking to turn their spins into wins. They look to play just like in their land-based casinos – for a win. While the traditional casinos are classics, the online casinos have managed to live up to the look and feel of those with good use of technology.
Online real money casinos have one big advantage – their customers are not geographically limited. Hence, many such casinos have a provision for people from across borders to play the same game. While this decreases the shots you have at the game, it does increase the final jackpot that you can win!
While there are no fixed strategies for slot machines, you must understand one thing: the higher the number of people playing, the lesser is your chance of winning. However, the jackpot up for grabs is huge. Plus, watch out for bonuses or Wild symbols. They might not be giving you as much as you think it is!
End of the day, slot machines do give all gamblers a good chance at making a buck. It doesn't matter how much, as long as you're making the extra money! Just make sure to gamble responsibly and play in a safe space.