Deal or No Deal by Evolution Gaming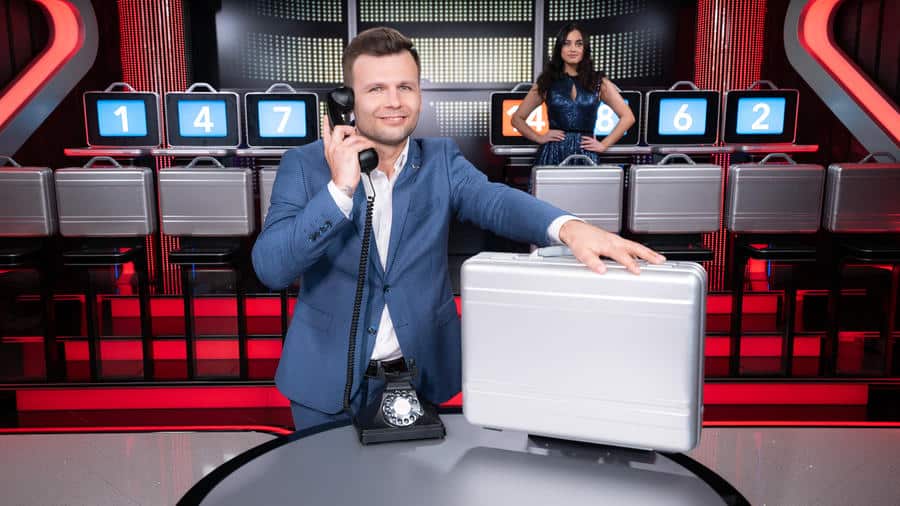 How to Play Deal or No Deal in India
Remember the show Deal or No Deal which used to air on the Television at a certain time every day? Well, Evolution Gaming has brought the same game and made it among the most popular live betting games in the online gambling world.
By partnering up with Endemol Shine, Live Deal or No Deal is the world's first game exclusively available by Evolution Gaming and is available online 24/7. Here's your chance to open the box of destiny and get a chance to win BIG!
This multi-layered game gives a chance to players from all over the world to test their luck and use their observation skills to the fullest to compete for the top cash prize. In this review, we at Seven Jackpots will go into the fine print of the game, list out the casino operators where you can play the game and also help you understand how the game is played.
Evolution Gaming has provided a platform for everyone to play the game, live rather than sit at home and watch the game on TV and see other people win.
What is Live Deal or No Deal?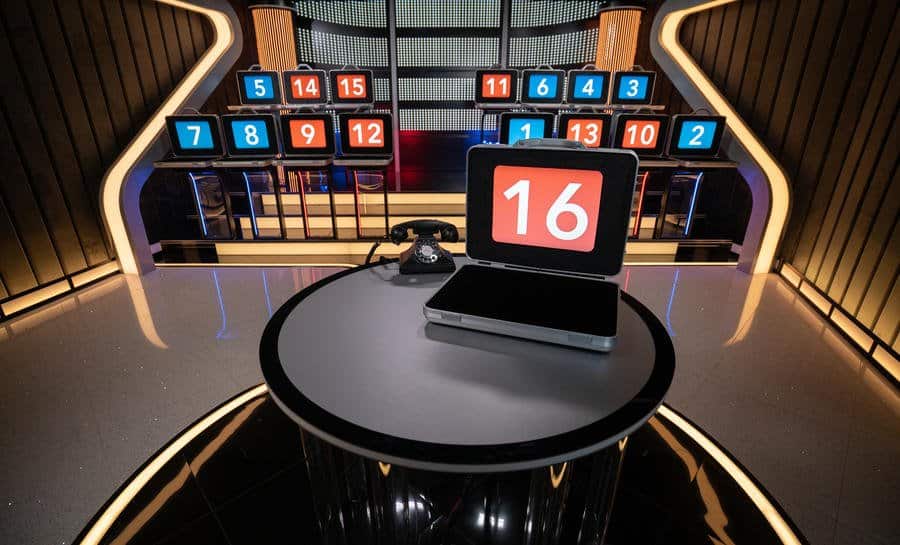 There is no physical version of Deal or No Deal. The original version of the game started as a television show and had grown immensely popular all over the world. Almost every country had inculcated the idea and made their version of the show to cater to the masses of their country.
Evolution Gaming has now taken it to the digital world and has made it online.
In this game, there are mainly two rounds to be played before being a part of the live show. Players are required to first spin the three-reel bank vault which is a qualifying round and each spin will set the amount of money in the briefcase which is the biggest by 75x to 500x.
After you have qualified for that round, you can enter the prize top-up round.
In this round, random multipliers between 5x and 50x will increase their prize money in any one of the 16 briefcases of choice. This will pave your way to go straight to the Deal or No Deal game show which will give you the atmosphere of the TV show along with the aspect of luck, composure, and analysis.
The major objective of the game is to predict whether the amount of money in the remaining briefcases will be higher than the offer made by the bank.
Choosing a Live Casino with Live Deal or No Deal
Since the game of Deal or No Deal has been a global phenomenon, there used to be one or two channels at the most which used to air it on the television. However, with the internet and online gambling, it's a whole different ball game. There are many websites which have taken up Live Deal or No Deal and have been offering it to players from all over the world.
So which website should you play at?
There are several criteria to determine which live Deal or No Deal website you should play the game at. Since there are so many, it can get confusing and hence we at Seven Jackpots have compiled a list of bases which you should look for in a casino operator before playing.
Some of them are:
One major aspect to look at before playing at an online casino is the license they have. It is important that they hold a license from a major gambling authority such as the Malta Gambling Authority or the UK Gambling Commission. Without a license, your data and money would not necessarily be safe.
Having an impeccable customer service is important for a casino operator as since people who are playing are from various parts of the world, it should be available to them at most times.
Accepting INR as a currency is what many operators have been doing to mark their presence in the Indian market. By doing so, it helps the players from India to be more comfortable in depositing and withdrawing money instead of worrying about conversions and international fees.
Faster withdrawals is another criteria where a person would choose a 2-3 working day period to receive their withdrawals instead of waiting for 5-6 business days.
Bonuses, free spins and much more are what makes an online casino more attractive. By offering bonuses for playing live casino games, it boosts people to want to come and play.
A major criterion is the casino's importance to understanding the condition of gambling addiction and promoting Responsible Gambling so that their users know that the casino has got their back in times of trouble.
This list of criteria we have mentioned is essential however, these aren't the only ones. If you have found a website which offers this and more, you should go ahead to play at those website operators. However, the list of casino operators we have added in this article satisfies all these criteria completely.
Live Deal or No Deal Bonus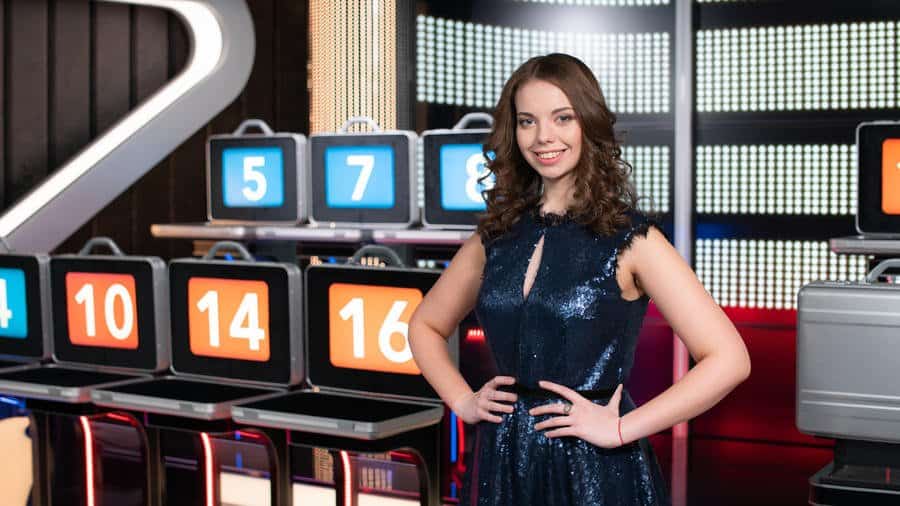 Bonuses are a big deal in the world of online gambling. Different kinds of bonuses are offered by various websites in order to pull the crowd and to stay ahead of the competition. The most common bonuses offered by online gambling sites is the sign-in bonus and the first-deposit bonus.
However, when you avail this type of bonus, you can usually use it to play other types of games which are available on the website. Gambling operators such as Bet365, Unibet and many more do offer first deposit bonuses as well as no-deposit bonuses as well where you get a bonus just for making an account.
However, if a casino operator is offering a bonus for live casino games, it means that they have given certain importance to those games and also to the players. In this way, you can know that you if you are a regular at their live casino section, you might be entitled to many other benefits such as loyalty programs, VIP access to tournaments, rewards and much more!
Promotions and Campaigns
Making your first deposit, or even signing up to create an account makes you eligible to receive updates about the promotions and campaigns which the website has introduced. Once you have created an account, you will be notified about the same through emails sent by the operator.
Most websites and casino operators run promotions and campaigns depending on the country or the time of the year. There might be casino operators who run promotions every Friday or Sunday of the week when they know the number of people visiting and playing games will be more. Or another example is during the festive season, websites often run a promotion where you can get a bonus or free spins on playing a certain game.
Many websites have introduced campaigns for Live Deal or No Deal under their live casino promotions and campaigns. Even though only a few or individual live casino games are included under promotions or campaigns which includes tournaments, there are a few times when Live Deal or No Deal is included.
Why Can't You Play Live Deal or No Deal for Free?
The major reason why Live Deal or No Deal cannot be played for free is that there are other people participating in the game who are playing with their money. Hence, to play the game, you will need to deposit some money into your account and only then you can participate in this game.
However, if you do wish to see how the game works and get the look and feel of it before spending your money, some operator websites do allow you to check the game or play the video game version of Live Deal or No Deal to help you. However, we have not seen any website which allows you to spectate.
Sign-Up and Play Live Deal or No Deal Today!
You know what kind of winnings you have a chance to get if you have seen the game of Deal or No Deal on TV. Hence, playing the live version by Evolution Gaming is way to claim all that money for yourself just by guessing a number! It seems difficult but can be easy.
So what are you waiting for, sign-up at any of the website operators listed in the article and get playing today!
Relevant news