NetEnt is one of the leading providers of live dealer games in the industry. Their games offer the players excellent gaming experience so much so that they have an ardent following of people who play only NetEnt games.
With FIFA happening in Russia this summer, you do not have to worry about missing casino games while watching your match. Or missing a goal while you bend down to look at your phone.
NetEnt has the perfect solution for all of this. They have combined football and live roulette. How, you wonder? While Live Roulette remains a classic live dealer game offered by NetEnt, this football update seems to be a welcome new combination. This new combo is known as Live Sports Roulette. It has a nice ring to it, no?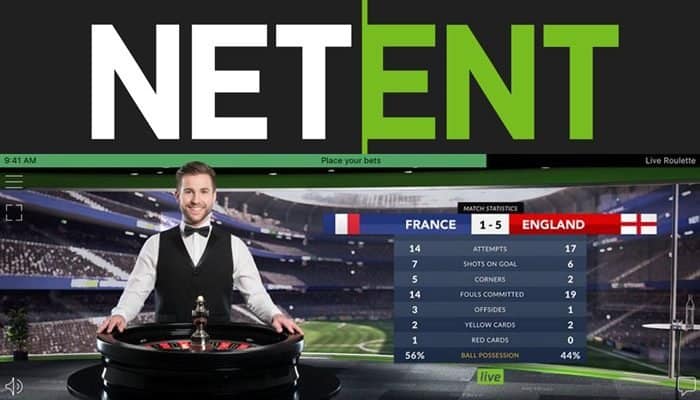 Live Sports Roulette will keep you updated about the stats of the match while you keep trying your luck at the wheel. This is not all, there is also a very interactive menu that will constantly display important game data and you can see group tables, goal data, penalty data, game time tables and all the other information that you may be looking for come FIFA season. You can view all of this while still giving your roulette undivided attention.
This game is available across all NetEnt powered online casinos but NetEnt is expecting that this game become a hit especially in casinos that also offers sports betting. These include casinos like 10CRIC and LeoVegas.
Casinos are also backing this new game up with a host of promotional offers. NetEnt has also introduced another version of Roulette called Goal Smash Roulette that also falls under the Sports-Roulette category. This game has everyday bonuses that's up for grabs and winners could get up to a whopping €75,000!