We at SevenJackpots have gotten used to taking risks at Rizk Casino and have become better for it (#NoRegrets). Out of all the online casinos we have reviewed in our time in the online casino world, Rizk Casino is among our top rated ones!
Rizk Casino has been known to offer a wide variety of games including but not limited to Slots, Roulette, Baccarat, Blackjack, Poker, etc. Their Live Casino games are one of the best that we have ever come across!
The Christmas Offers that Rizk Casino brought about this holiday season had us hooked! With their exciting Rizkmas Market and exciting Daily Deals, Rizk Casino set the standard for how a holiday offer should be.
It is only fair for players to be protective of their winnings and want to keep them safe. Rizk Casino has eased this concern of theirs by introducing their new Withdrawal Lock feature which keeps these winnings safe and sound before handing it over to the player.
A Withdrawal Lock is the cherry on top of the mouth watering Riskmas Cake that Rizk Casino has baked for us this December! Let us now delve into the hows and whats of this exciting new feature at Rizk Casino.
Lock, Don't feel, Don't let it show
A player may want to withdraw their money for a number of reasons: it could be a bad run on the slots machine, a bad hand at 3 Card Poker, or a luckless game of Roulette. They may even want to cash out on their winnings from a legendary game of Blackjack for all we know.
Rizk Casino does not care about the whys, because it really is the player's business. They have simply aided their players with the new Withdrawal Lock feature. As long as your withdrawal does not go against any of Rizk Casino's pre-existing Terms and Conditions, you can make use of this lock that has been gifted to you by Captain Rizk.
Here's how you should make use of the Withdrawal Lock:
Go to the withdrawals section and initiate one like any other withdrawal.
Your transaction history is present in the "My Account" section. Open it.
After you have found the transaction you wish to lock-in, select the Lock option.
This would be a good time for you to start planning what you're going to spend your money on. We recommend that you start with a yummy cup of ice cream because you deserve it!
There is practically nothing standing between your money and you.
Safety First!
Rizk claims that six highly qualified security personnel carry your winnings at the Rizk HQ when you put a lock on a withdrawal. These personnel have been ordered to speak into the cuff of their crisp white shirts during the processing time of your withdrawal in order to ensure authenticity.
The amount is placed in a top-secret vault, which is guarded by their ferocious (and our favourite) dog Lucky. Who better to make sure that your money is safe?
Whether an online casino cares about the well-being of their players or not is reflected through their emphasis on Responsible Gambling. Rizk Casino cares about their players. Their Withdrawal Lock feature screams this.
By enabling players to secure their winnings at the optimum time, Rizk Casino prevents them from wasting their winnings away as Gambling Addiction is a serious illness that must be prevented at all costs.
Rizk asks that players keep in mind that in the event of a pending verification of 7+ days or a withdrawal failure, the money will be returned to the player's Rizk account. Upon return, these funds are no longer protected by Lucky or Captain Rizk under the Withdrawal Lock.
We love Rizk Casino for all this and more. Go and play your favourite online casino games at Rizk now and try out their new Withdrawal Lock feature!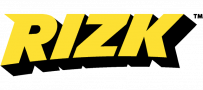 INR Accepted
Generous loyalty rewards!
Sports betting available.
Have a mobile app.