We are all familiar with the famous saying, "Too many cooks spoil the broth". Well, not this time! SevenJackpots is proud to say that one of the best (if not the best) Indian online casinos we have reviewed is LeoVegas Casino!
LeoVegas Casino was also crowned King at the SBC Awards 2019, by bagging both the prestigious Innovation in Casino Entertainment and Casino Operator of the Year awards. 2020 surely has been a great year for our friends at LeoVegas!
One of the features we absolutely love about LeoVegas Casino is the large array of games they offer their players. But to be fair, browsing through over 1500 games every time you want to play a new game is not appealing.
However, you need not worry as LeoVegas Casino is here with the fix! One of the most important reasons as to why LeoVegas is the King of Online Casinos is due to the fact that they use advanced technology in their interface.
Data Scientists are employed by LeoVegas in order to use machine learning in their responsible gambling and marketing areas, among others. This new Recommendations feature is the crux of the enormous biscuit that is LeoVegas Casino!
How it works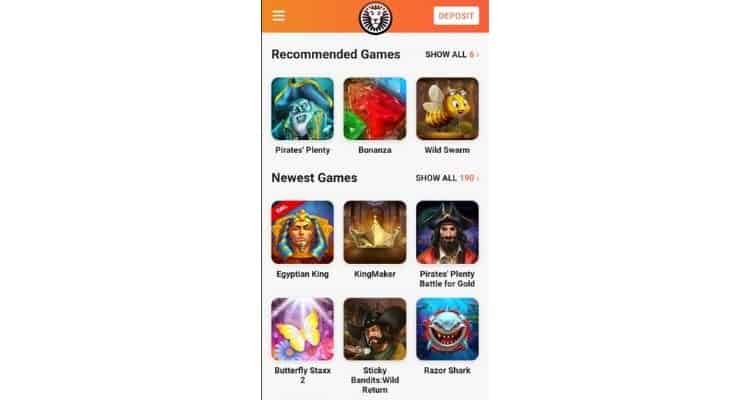 This Recommendations engine introduced by LeoVegas works by finding and manipulating each player's historical data. This tab displays six games that the algorithm deems is most relevant to the particular player.
The games that the player has played in the last six months will not be included in this list for the purpose of avoiding repetition. Players really TGIF as this personalized Recommendations list is updated every Friday.
Below are a list of discoveries made by the algorithm after its release:
Games with orange and brown themes are preferred in Norway, whereas dark themes are more popular in countries like Italy.
Games with free spin features are appealing to people in the age group of 18 to 25 years, as well as people between 51 and 75 years of age.
Players in Germany seem to love playing games that have a gold themed and another theme that they are attracted to is games relating to ancient civilizations.
Players in the UK love free spin and the wild games.
Players between the ages of 36 and 50 seem to find gold themed games more appealing than watermelon themed games.
These findings by the algorithm are only the beginning of something much larger than you or ourselves.
Comments and Details
Consistent improvements are being made to this Recommendations engine by  LeoVegas, providing an amazing gaming experience for players across the globe. Here is what the Chief Product and Technology Officer at LeoVegas Casino, Mr. Mattias Wedar had to say:
[su_quote]"We believe in a future where the gaming experience becomes more personal and that we will use an advanced technology and AI to create this. With our own developed technology, we are well positioned for success."[/su_quote]
This feature is available for all player accounts except those players whose accounts have been registered in the country of Spain as well as some accounts that have been reserved by LeoVegas Casino for the purpose of testing.
If you have any concerns or questions, you may contact their Communications Director, Mr. Hans Uhrus at [email protected]. Mr. Uhrus can also be reached at +46 (0) 768 95 0101.
While every other online casino is busy trying to increase the number of games they have, LeoVegas Casino is on another level by deploying algorithms that will enable players to easily find the games that they love the most.
The time has come for you to head on now to LeoVegas Casino and check out the games listed for you under the Recommendations tab. Don't forget to take a look at their holiday promotions!

100% Up to ₹80,000 Welcome Bonus
Superb mobile experience
Frequent promotions
Choose between Casino & Sportsbook