Preparing for Holi 2022: Tips to calm the native Navagraha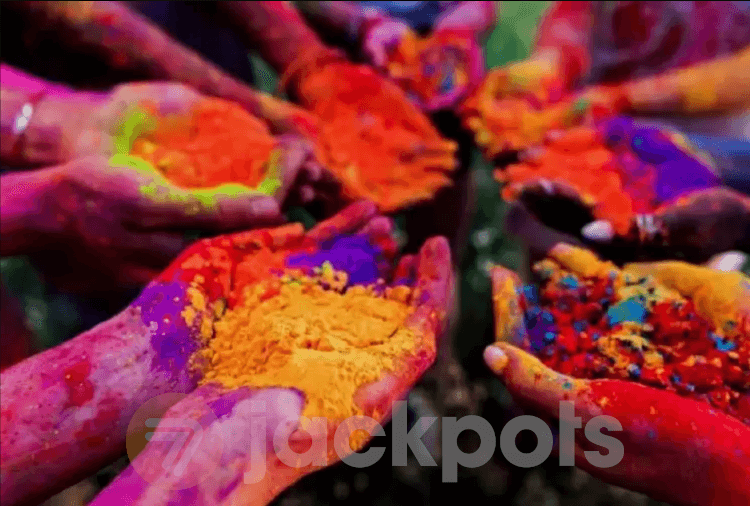 Holashtak's planetary chaos & how to minimize their negativity
It's time for one of the biggest celebrations of the year, Holi!
Holi 2022 will occur on the 18th of March when people all over India join together in celebration of color and joy.
This is the time of which we say goodbye to winter, and we welcome spring. It's the time of celebration as good defeated evil in the legend of Bhakta Prahalad and Hiryana Kashyap, or as Lord Shiva defeated Kama Devta.
But did you know that the time before Holi is considered inauspicious?
What is Holashtak
The eight days before Holi are known as Holashtak. During this time, planetary changes occur, and due to the chaotic nature of these shifts, the days prior to Holi are inauspicious. In other words, no auspicious work should be done.
For us online casino gamblers, this means that we shouldn't actively try to improve our levels of luck and abundance by auspicious means. Instead, we should remain sattvic in our mind, be mindful, and simply find ways to live in the moment.
How to calm the Navagraha before Holi 2022
Although you shouldn't take on auspicious work during Holashtak, there are other things you can do in order to calm the native Navagraha.
As the planets Moon, Sun, Mars, Mercury, Venus, Saturn, Jupiter, and Rahu are said to become angry or "fiery," you can take a few steps to calm these planets as they change.
Things to do in the days before Holi:
Regularly offer water to the Sun.
Give your parents a gift to calm the Sun.
Donate gold and copper.
Donate jaggery to a poor person.
Donate silver, rice, and milk to calm the Moon.
Donate curd, camphor, and ghee to calm Venus.
Put a red flag in the east direction of your home to calm Mars.
Feed the blind and offer oil to calm Saturn.
Float coconut in running water to calm Rahu.
Things to NOT DO in the days before Holi:
Buy a car or other vehicle
Get married
Name a child
Buy a house
Hold a housewarming
Start a new business or make other larger real money investments
It's important to keep in mind that these are spiritual and religious beliefs primarily related to those practicing Hinduism.
Read More News