Become a Rock Legend With the Spinal Tap Slot
Categories:
News
|
Published by:
Seven Jackpots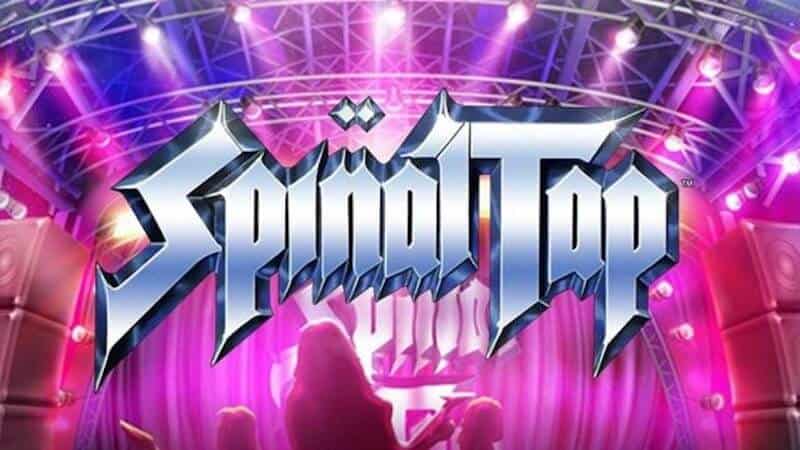 Looking for a new online slot game to experiment with? Look no further than the Spinal Tap Slot. This online slot machine from Blueprint Gaming lets you get back to your heavy-metal roots for a truly rocking good time. If you've seen the movie and love the spoof band, you have to try this game that's modeled off it all. Rock out to your favorite tunes while trying your hand at winning big.
The Game Setup
The Spinal Tap Slot features 243 ways to win on five different reels, meaning you have great odds of recovering or multiplying your bet. However, the game also has the option to increase the number of reels to seven, creating a mind-boggling 2,187 ways to win.
The reels in the game are set against a purple and black stage that mimics the look and feel of an '80s hair band concert. Throughout the game, eager fans will cheer you on in the background as you hit bonuses and free spins.
Take Advantage of Rock Mode
One of the highlights of this slot is Rock Mode, which is activated through a meter that resembles a volume control button. As you keep winning, the volume keeps turning up. However, it's not until you turn the knob to 11 that Rock Mode finally kicks in.
Rock Mode is how you enable the extra two reels for more chances to win. This mode also gives you an additional bonus by rotating around a giant vinyl record in the middle of the screen. Wherever the needle lands will be your bonus. You'll have one of the following modifiers applied to your next spins:
Bonus Odyssey, which adds more bonus symbols to the reels.
Rock 'n Roll Spins, which automatically keep spinning as long as you get at least one new matching symbol.
Wild Sparks, which randomly turns symbols into wild symbols.
Heavy Duty Wilds, which transforms an entire reel into wild symbols.
Try for the Bonus
While there is no progressive jackpot in Spinal Tap Slot, there are plenty of bonus features. If you get three or more bonus symbols on your spin, you'll get to pick which bonus feature you'd like to activate. There are seven total options, which include:
The World Tour, which lets you spin for extra winnings and multipliers.
Stonehenge Free Spins, which gives you 11 free spins that preserve wild symbols during each turn.
Encore Free Spins, which gives you 11 free spins with a special final bonus spin.
Stairway to Hell Free Spins, which gives you 11 free spins with the opportunity for seven reels.
Record Deal Bonus, which is similar to a "Deal or No Deal" game.
Don't Fret It, which lets you choose from boxes for prizes.
Double Platinum, which is a wheel you spin for multipliers.
While the Spinal Tap Slot is sure to delight your metal-head sensibilities, it's not the only game available at Seven Jackpots with a healthy dose of headbanging. You can also try Mild Rockers, which focuses on a loud and proud female rocker taking centre stage as you spin your heart out.
Whichever game you set your sights on, don your favourite concert T-shirt and turn up the volume whenever you're ready for a night of gambling fun.
Best Spinal Tap Online Casinos in India
---



Relevant news