Safety of Personal & Payment Details at Online Casinos
An article such as this one should not come as a surprise to you. This question does not only apply for online gambling.
Every website which showcases that pop-up "This site uses cookies to enhance user experience" comes under this. Your user IDs, passwords and payment details are what can be accessed by accepting cookies.
But, giving your consent and your payment details to Google or Facebook is not often the same as giving your details to an online casino operator, especially in India.
As we at Seven Jackpots and you head to 2020, technology does too. It is not unknown, the extent of how much hacking, cybercrime, and cyber terrorism has increased in the past decade.
Just a few months ago, in January, there was an incident where the headlines read "Online Casino group leaks data of 108 million people". The breach happened at an online gambling domain here the bets, withdrawals, deposits and other personal details were leaked on the internet.
You are wondering now.
Do I Know If My Payment Details are Safe?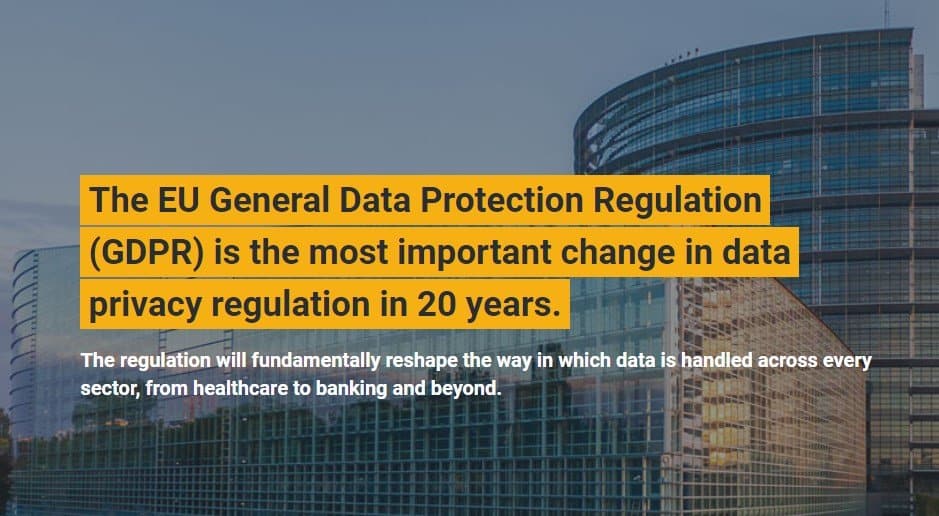 If you haven't heard of the General Data Protection Regulation or GDPR, let us refresh that for you. The GDPR was a bill passed by the European Union to protect the data of customers and users by all online companies.
The law protects your data and any leak from any company would cost them millions of dollars. However, there is no such law in other countries, including India.
But, given that most major online casinos reviewed at Seven Jackpots are based in the EU, your payment details are in safe hands. It is very important to make sure you are playing at a casino protected by GDPR and licensed.
Online Casinos with GDPR
How Does GDPR work at Indian Online Casinos?
How many of you know that all the data you submit to gambling operator websites will use it according to how you want it to be used?
The whole point of GDPR is to provide more control to you as a user over the personal information you are submitting online and protect all the citizens of the European Union from breaches of data.
The data which is collected by online betting operators use it for various purposes and can be sent to various parties once you have provided your consent. The context of the privacy policy for most casinos contains this information. For example, let's take a look at the privacy policy of LeoVegas: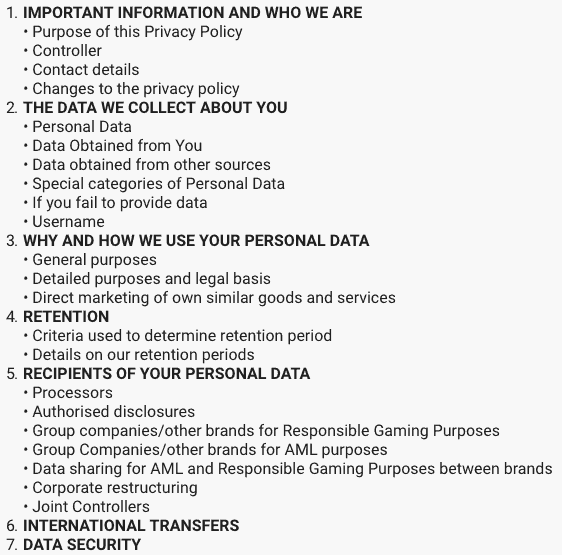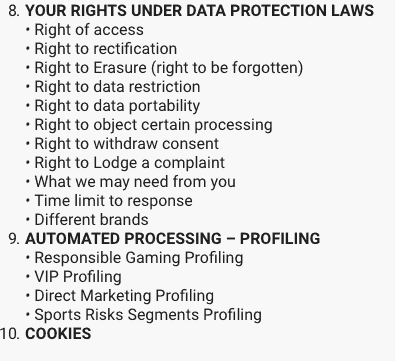 We at Seven Jackpots visited some of the top gambling websites such as Betway, Bet365, Royal Panda, and LeoVegas which are the big names in the country when it comes to online casino gambling.
By doing so we found out that some of these websites point out the various rights you get as a user from the European Union through GDPR.
Data Subject Rights
As a 'subject' these are the rights which are offered to the citizens of the EU who have their details submitted to an online gambling operator. The law states that it does not matter if the parent company of the online casino is based in the European Union or not, the players from the Union will be protected by GDPR.
Here are some of the rights which users will be given under GDPR:
Breach Notifications
Under the law, any notifications about a breach in any member state of the law are mandatory as it can jeopardize the privacy of the users. The parent company or the website must send out notifications about a data breach within 72 hours from becoming aware of the event.
Right To Access
You as a user can have the right to get confirmation from the Data Protection Officer as to whether your private information which concerns them is being processed. If so, where is that data being sent and for what purpose?
According to the law, the officer is obliged to provide you with an electronic copy of your information or data, free of charge. This right empowers the power of transparency between the company and users.
IMAGE
Right to be Forgotten
This is perhaps one of the most important rights offered to citizens/users under the law of GDPR.
With this, you as a member of an online casino have the right to ensure that the Data Protection Officer erases all the private information which has been provided by you.
This also means any further dissemination of the data is impossible and it also protects your data from being processed by third-parties.
Data Portability
With the introduction of this, the user has the right to receive any personal data which concerns them which they had previously provided to the operator. This data can be transmitted to another controller.
Privacy By Design
This has been present in the law of GDPR since a very long time, however, it has finally become a legal requirement. The privacy laws abiding by GDPR must be present included in the data protection system by design, and not added later.
Data Protection Officers
Online gambling websites and operators require a constant and systematic check of the data which has been registered with them. To comply with this, a data protection officer is employed in each of these casinos to keep a check on all kinds of data related to users or any criminal activities or offenses.
To Conclude
Your payment and personal details will be safe with the online casinos you love playing at. No casino will risk breaking such a strictly monitored and enforced law such as GDPR. If you still have that tinge of fear of the risks, you can always use e-wallets as a mode of payment or deposit as no other place can be safer.