Slot Review: Lion Dance by Red Tiger Gaming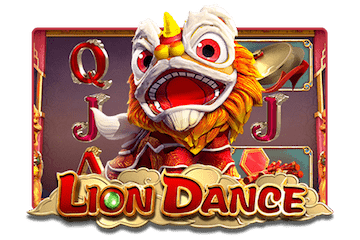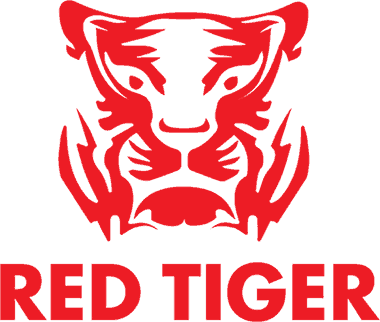 Play at a Safe and Trusted Red Tiger Gaming Casino
Features
Provider: Red Tiger Gaming
Slot Type: Video slots
RTP: 95%
Volatility: MED
Pay Lines: 40
Lion Dance
The famous Chinese lion dance comes to life in this slot by the same name. This lively performance is one of the signature features of the Chinese New Year. The wild and highly decorative dragons that dance down the streets in these celebratory parades will dance down your reels in this engaging, progressive slot game from Red Tiger Gaming. Five reels and 40 paylines make this a thrilling choice for an afternoon of fun.
Lion Dance Introduction
One of the most notable features of the Lion Dance slot game isn't its bonus features or payouts, but rather the sleek and simplified design that complements gameplay here. The game controls are minimized to let the colourful features of the game symbols truly take center stage as you play.
Lion Dance Bonus Features
This game features a selection of exciting bonus features. The famous lion can come dancing onto your screen at any time. When you get the lion, you'll have access to four exciting bonus worlds. Each world brings its own distinctive gameplay features.
In Connected Tiles World, you're playing for winning clusters of matching symbols. Any single symbol has the potential to spread alluringly across the reels. It will leave a trail of matching symbols in its wake that may form those coveted clusters for big wins.
If you're in Mystery Symbols World, you'll look for Mystery Coins on the reels that have paying symbols hidden beneath. Flip them over to reveal what you've won. Deep Stacks World places stacks of high-paying symbols on the reels. Lanterns, cymbals, and drum symbols are all eligible for this high-paying stacked feature.
If you arrive in Mega Tiles World, you'll encounter oversized tiles that might cover a 3×3 or 4×4 space. The oversized tiles will either feature the high-paying tiles in the game or powerful and enticing wilds.
Lion Dance Free Spins
While many slot machines from the provider of Red Tiger Gaming lack a free spins feature, this isn't true of Lion Dance. Free spin symbols have the potential to show up on reels one, three, or five. If you get three or more of the free spins scatter symbols on these reels, you'll take off to one of the game's special worlds. You get to enjoy up to 18 free spins for each scatter symbol on the reels.
Though free spins pop up fairly often with other developers, it's worth noting that this valuable feature is quite rare in Lion Dance. It provides significant value if you do land it, but you should expect to dedicate a significant amount of time to gameplay before you're able to cash in on those free spins.
Lion Dance Winning Symbols
Lion Dance symbols include standard card symbols for the lower-paying wins. For high-paying wins, you'll need to score paylines featuring instrument or firecracker symbols. The dragon wild is impossible to miss with its bright bold face. If you're looking for a slot machine that goes beyond standard spins and offers thrilling bonuses, Lion Dance is an entertaining pick that's packed with intriguing options.
If you like the game Lion Dance Slot, SevenJackpots also recommend the following games for you:
Play for REAL at our Recommended Casinos