Slot Review: Mild Rockers by NextGen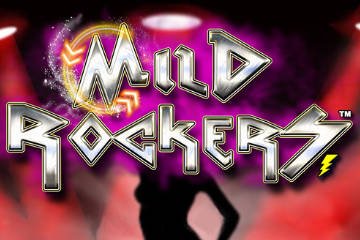 Play at a Safe and Trusted NextGen Casino
Features
Provider: NextGen
Slot Type: Video slots
RTP: 95.57%
Volatility: MED
Pay Lines: 80
Mild Rockers
If you're looking to rock out while you play the slots, you'll love the Mild Rockers slotmachine. This rockin' game, from popular gaming provider NYX Casino, has it all, including wild symbols, bonus spins, and the chance to take home a big jackpot. When you start, the screen looks different from any game you've ever played. The reels are in an unusual layout and set on a music stage, under the bright spotlights. As you spin, you'll be able to listen to some serious rock and roll tunes. This slot machine has five reels with 80 paylines.
Mild Rockers Introduction
Get started with this slot game by setting your bet amount, with options ranging from one credit to 250 credits per spin. Then start spinning to win big! Something else unique about this game is that the reels take a bit longer to stop on their own, although you can set up an autoplay feature, so you don't have to keep pressing the button.
Mild Rockers Bonus Features
The wild symbol in the Mild Rockers slot game is a singing female with wild purple hair and a microphone in hand. This symbol is wild for all other symbols except the Scatter Bonus symbol, which triggers free spins.
Mild Rockers Free Spins
The Scatter Bonus symbol is the pink lips and it's good for more than just a Scatter Bonus. Spin three or more of this symbol to score eight free spins. When you get at least two of the Scatter Bonus symbol, the other reels will slow down to add a dramatic effect, as you wait to see if a third symbol pops up to trigger the bonus game. While playing your free bonus spins, you'll get another encore spin for every Lips Encore symbol that pops up on the reel.
You can only win the Scatter Bonus during paid spins, but the Scatter symbol will earn you at least one additional free spin during the bonus game. During the free spins, you can win big on any paylines that were active during regular gameplay. Additionally, when you're playing the free spins, the Mild Rockers symbol switches to a Wild Rockers symbol. This means it's wild for all symbols, except the Encore Spins symbol.
Mild Rockers Winning Symbols
Keep an eye out for the bonus symbol with the bright pink lips, as six scattered symbols on the paylines will pay out 1,250 credits. The other way to win big is by spinning six rocker dudes, with a payout of 500 credits for six of that symbol.
If you're in the mood to play the slots while listening to some rockin' tunes, Mild Rockers is the slot game for you. It doesn't have a progressive jackpot, but it gives you the chance to score some big winnings, all while enjoying a rock and roll-inspired atmosphere that will make you feel like you're at a concert. Settle in for a good dose of entertainment with a game that's exciting both to the eyes and ears!
If you like the game Mild Rockers Slot, SevenJackpots also recommend the following games for you:
Play for REAL at our Recommended Casinos