Slot Review: Ultimate Super Reels by iSoftBet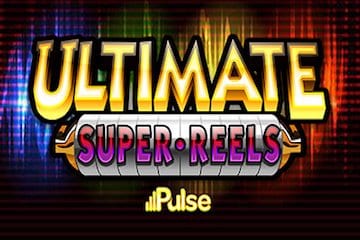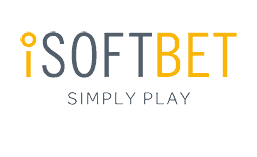 Play at a Safe and Trusted iSoftBet Casino
Features
Provider: iSoftBet
Slot Type: Video slots
RTP: 95.5%
Volatility: MED-HIGH
Pay Lines: 5
Ultimate Super Reels
Ultimate Super Reels Slots is a five-reel slot game from provider iSoftBet. What makes it even more fun is that it has two bonus reels that can boost the amount of your winnings. It offers a bit of nostalgia since it includes old-fashioned slot machine elements, including the bar and seven symbols. However, there are plenty of bonuses and other twists to keep players interested.
Ultimate Super Reels Introduction
This slot game is designed for mobile players on both iOS and Android. The graphics are simple, bold, and easy to read, and gameplay is straightforward. Players begin with a basic three reels and have the option to add one or two additional reels, depending on how much they bet. The fourth reel is available for bets of 10 coins and up; the fifth reel activates with the maximum bet of 15.
It has plenty of options to appeal to different types of players. New players will enjoy the simplicity of the three-reel game with low betting requirements. Experienced players will want to bet the maximum amount every time so they can enjoy the opportunities for bonuses, as well as the high return-to-player (RTP), or payback rate, of 95.55 percent.
Ultimate Super Reels Bonus Features
The bonus features in this slot game become available as you bet more and add the fourth and fifth reels to the gameplay. The fourth reel adds an additional chance to win, which is achieved when its symbol completes a payline on the first three reels. When added to a winning spin, it adds either 50, 150, or 1,000 coins to your winning payout.
The fifth line adds the biggest bonus boost; it offers a chance at a multiplier of two times, five times, and 10 times the winning payout. Betting the maximum 15 coins to trigger the fifth reel is the only way to win the jackpot, which is progressive. It increases each time a player makes a bet and keeps going until it's won.
Ultimate Super Reels Free Spins
Every player likes getting free spins! This slot offers plenty of opportunities to win free spins when the fifth wheel is played; the player can win up to five free spins when the symbol is combined with a winning line. The reel has blank spaces, but a winning symbol will always turn up in one of the available rows.
Ultimate Super Reels Winning Symbols
With its nostalgic feel, this slot includes traditional slot machine symbols such as the single, double, and triple bar, along with the lucky seven on the first three reels. The fourth reel offers winning symbols indicating how much extra cash you can win. On the fifth reel, you can spin either a blank space, a multiplier, or a range of one to five free spins.
There are many online casino games that offer flashy themes and graphics, but there's something to be said for the nostalgic feel of an old-school slot machine. Although players must place higher bets to use the bonus features, doing so also multiplies the excitement.
If you like the game Ultimate Super Reels Slot, SevenJackpots also recommend the following games for you:
Play for REAL at our Recommended Casinos