Delta Corp Profits Keep Rising, Hospitality Only a Minor Share
20 Oct 2022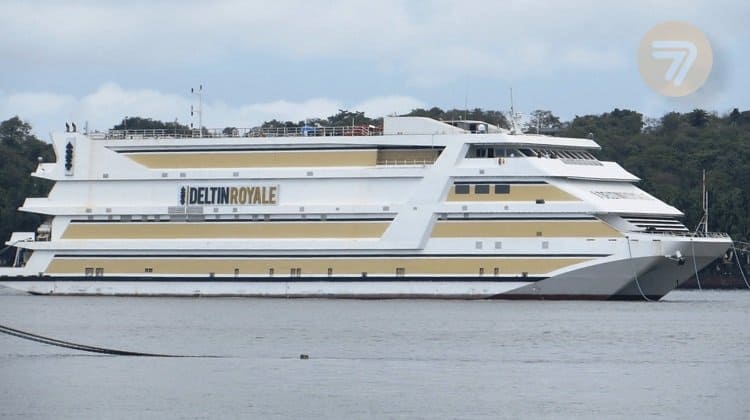 The gambling giant's post-Covid recovery continues with resorts reopening and a new onshore casino. Notably, online gaming now plays a more prominent role in the company's business plans.
Delta Numbers Up as Real-Money Gaming Industry Comes Back without Major Restrictions
Delta Corp, India's only gaming company listed on the NSE, has published its latest operational figures for the trimester ending September 30, 2022. Gross income for Q3 was 7.4% higher than the previous quarter, marking a steady trend since the start of the year.
In fact, the cited revenues – Rs 337.75 crore (or $41.1 million) – are 263% higher than the same period of last year. This comes as no surprise, as Covid-related restrictions have gradually been taken down in 2022, and the company properties now operate largely as before the pandemic, with some obvious precautions.
Delta's Q3 saw land-based gambling operations rake in Rs 273.66 crore ($33.3 million), while online games brought Rs 49.41 crore ($6 million), including skill games' income. Only Rs 14.68 crore ($1.8 million) came from non-gaming operations such as resort hospitality and other recreational and commercial services.
Delta properties remained closed for most of 2021 as India struggled in the early stages of vaccination campaigns. The situation held back business planning as most of Goa's tourists and gambling fans come from around the Union. Delta Corp had barely passed gross revenues of $ 100 million (Rs 765.2 crore) for the entire financial year ending in March 2022.
The past few months brought better news to the industry. After several high-profile re-openings, Delta acquired a new casino in the Zuri White Sands Resort in Varca, South Goa. The company also saw its offshore casinos back into operation when a court order issued a stay on local environmental bans in May.
Delta Corp operates India's premier land-based gaming brand Deltin, found in Goa's Deltin Suites and Sikkim's Casino Deltin Denzong. Besides, it runs the largest offshore casinos in the Mandovi river – the Deltin Royale, Deltin JACK, and King Casino, the latter notable for having India's only floating hotel. Delta Corp also owns the five-star Deltin Hotel in Daman.
Eyes on Online Gaming
Despite the gambling industry's apparent recovery, it isn't surprising that Delta Corp places an increasing amount of trust and investments in its online gaming segment. Several years ago, the company expanded into online skill gaming and acquired an online poker site in an effort to look ahead and consolidate its position as a legal gambling leader in India. Today, the figures show that online gaming accounts for roughly 15% of its revenues.
Last autumn, the Delta Corp Chief Financial Officer, Hardik Dhebar, went on record for financial media outlets confirming the company's intent to raise up to $50 million for Delta's online gaming division. Company sources confirm that paid online games are currently among the main drivers of corporate revenue growth.
Online gambling platforms and real-money gaming apps are not only a way of overcoming physical limitations and other logistical barriers. They are a natural way of tapping into the potential of gaming tech growth and reaching the immense market of online gamers in India (over 400 million) and abroad.