Interview with Uday Walia on Indian Online Gambling
04 May 2023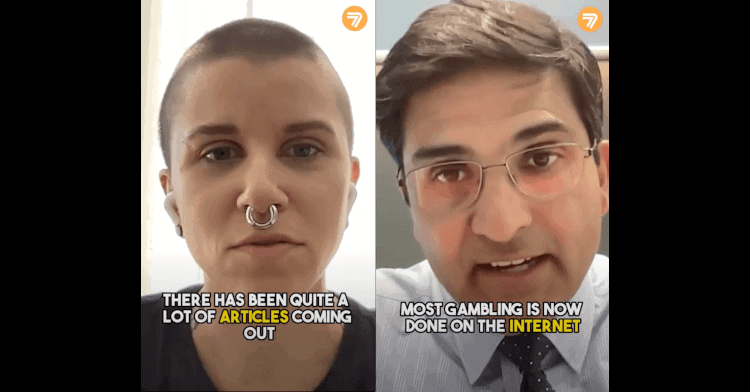 During a sunny day in Malta and an equally sunny afternoon in India, our Editor in Chief, Felicia, sat down with Uday Walia, Partner at Touchstone Partners, to talk about the latest updates and events on online gambling and gaming that have been taking place in India.
Touchstone Partners is a leading law firm in India working with complex topics such as cross-border advice and foreign investments. Having been advisories to prominent foreign operators within online gambling, they have plenty of insight into Indian gambling and gaming law.
Watch the full interview with Uday Walia
Looking at gambling specifically, the legal landscape in India is very different from European countries. India has been dragging the Public Gambling Act along for a long time. Could you expand a bit on what it means in regards to how a country can have such an old 1800s type of law? And why has nothing happened since? I would also ask if you could expand on the concept of games of skill and games of chance.
"Sure, yeah, it's curious. There's been a lot of debate over anti-colonial laws and legislation in India, but the gambling legislation was something as if written somewhere in bleak England, where dark and dingy gambling dens and public gaming houses were the norms. And that legislation just never went away.
States have the power to amend the legislation for themselves, so various states have experimented over the years, with a few trying to regulate and license it, but there hasn't been an overall legislative push.
And at the advent of the Internet, most gambling is now done there. So why are we trying to apply 19th-century legislation to the Internet?
If I place a bet from my living room on the Internet, is my living room now the sort of gambling den that you're worried about? There are some political connotations around gambling that we've seen that mean that successive governments haven't answered those questions. It also depends on the judge. If the judge likes horse racing, they'll go on about why it's a game of skill. But if they don't like horse racing, they'll focus on the social evils of gambling.
There was a case in the late 90s around a Supreme Court judgment around horse racing where they said look; there needs to be a distinction between a game of skill and a game of chance. It then went on to other games like cards. I think Bridge is seen as a cerebral game, so it's a game of skill. And then it comes to Rummy. Some high courts say it's a game of skill; others have judges that don't play Rummy and will decide it's a game of skill or chance based on their personal understanding of the game.
We had a large UK-based betting platform asking us [Touchstone Partners] if betting on the outcome of the next ball in a game of cricket is chance. While our instinctive answer was yes, he said no; it might not be because it depends on the bowler, the batsman, tactics, and in what stage the game is at. If you'd want to, you could make an argument around it. And as such, a game of chance is determined entirely or in part by luck. The throw of dice, the turning of the wheel, and the shuffling of cards are all modes of chance.
I think it just goes down to a very subjective determination of what is a game of chance, and what is a game of skill."
"To my mind, the single greatest problem with gambling is not the addiction, and it's not the social evils they talk about because there are ways around it. You can regulate the amount of money that can be bet. And technology has an answer to all of these problems. The problem is money laundering. And the best, or the single greatest reason to regulate it, is to cut out on avenues of money laundering." – Uday Walia, Partner at Touchstone Partners
I'm curious to hear your thoughts about the GST and the TDS. What would the TDS mean for someone in India who is now gaming?
"I think it means that the state is at least recognizing that gambling and gaming is prevalent. They recognize that winnings represent income. […] The cynical me says that the moment the sort of rightly avaricious collectors and assessing officers get involved, they're not going to let go of the revenue because there is an enormous amount of revenue being generated. There's nothing like money and taxes to focus the mind of the government to say, 'This is something in the public interest, and look at what we can do with the money generated'.
Then there's GST, and it depends on how they play it. Is it the platform fee? The entry fee? I think it's helpful, but it doesn't answer the basic question of if gambling and betting is permitted or not."
I think that Tamil Nadu is a quite interesting state, having tried to ban gambling three times and finally succeeded. There have been quite a lot of articles coming out from there saying that people are killing themselves. There's a big push that gambling actually destroys people's lives, and they've had reports of 40 suicides in the last three years alone. It is, obviously, extremely upsetting and unfortunate, but it doesn't match what we see in the rest of the world, especially in regulated markets when it comes to gambling.
Looking at India as a whole, gambling problems seem to reach over 7.2% of all gamblers, which is similar to Australia, another unregulated market.
But there have been recent studies from the UK, one of the harshest markets when it comes to gambling regulation. They have managed to go down from 1.3% in 2018 to 0.2% in 2022. So how come there's still this strong idea that banning gambling is supposed to solve everything when it's clear that regulation actively helps people with gambling problems?
"I think it's all coming out of female votes, because the perception of gambling is very different if you are a rural woman versus if you're a rural man. For instance, in fishing communities, a lot of fishermen are daily wage earners, and the fear is, just like with alcohol, that they'll spend their earnings on it [gambling] before they reach home.
It's coming across as the government cares for them [the women], and that this paternalistic approach is something that appeals to them. However, I think the Indian voter is far more sophisticated than that. This might have worked 20, 30 years ago, but the Indian voter has moved on.
But political parties want to be seen as woman voter friendly. I think the woman voter is an important factor in Indian politics, so it could be that it's something they want to cater to in Tamil Nadu."
One opportunity that India has in regard to regulation is the Aadhar card. The same concept is used in other regulated markets already, like Sweden. Could the Aadhar card be something that could be used for KYC for online gambling in India?
"Absolutely! We remain one of the few countries where you can't just make an online payment without punching in a password and an OTP [one time password] that comes to your mobile phone. The entire banking system is connected with sending OTPs to the mobile phone.
In order to even open a payment wallet you need to pass a proper KYC procedure. The Aadhar card is linked to your phone, and there's an OTP that is received on your phone which you need to enter to complete the KYC.
So for us to offer India to develop a system where payments could only be authorized from bank accounts or from authorized payment wallets is something they can do very easily. And it's the answer to money laundering. It's the answer to the psychological fears they have. And since the money is sent out directly to the platform, it helps with GST and TDS collection."
If you would look at India from a five-year perspective, what do you think will happen going forward?
"The penetration of the smartphone is going to increase, and I think with this legislation coming in and talks about GST, I think that within five years we are actually going to see legislation that regulates it. And we are finally going to do away with this game of skill and game of chance distinction. People are going to see it [gambling] as more of a benign indulgence."