MEITY and Industry Discuss IT Rules Amendments for Online Gaming
22 Jan 2023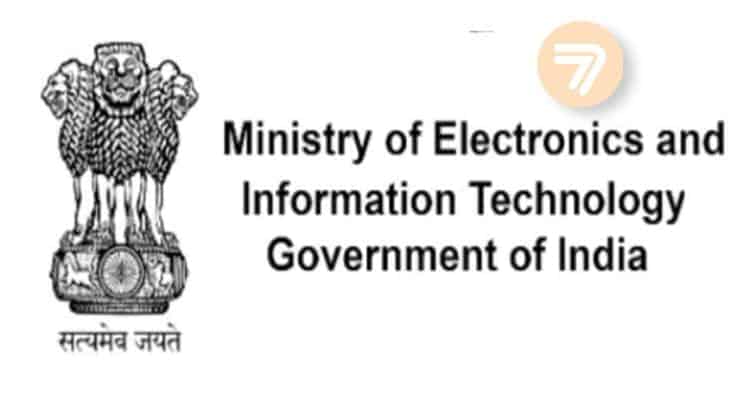 The Sector's New Nodal Ministry in Action
The Union's new nodal ministry for matters related to online gaming in India – the Ministry of Electronics and Information Technology (MEITY), has embarked on a round of closed-door consultations with stakeholders, including industry reps, over the amendments to the IT Rules that are being currently prepared for the sector.
MEITY was appointed as the nodal ministry for online gaming via an amendment to the Allocation of Business Rules dated December 23, 2022, and "e-Sports as part of multi-sports events" went to the Ministry of Youth Affairs and Sports under its Sports Department.
Immediately following stepping in as the ministry responsible for drafting legislation over online gaming, on January 2, 2023, MEITY published on its site draft amendments to the Information Technology (Intermediary Guidelines and Digital Media Ethics Code) Rules, 2021.
The proposed amendments are open for public discussion and introduce the terms "online gaming" and "online gaming intermediary" to the Indian legal space on the Union level, finally clearing the ambiguity of whether game companies should be treated as publishers or intermediaries.
The MEITY proposal also provides for the creation of "self-regulatory organizations" (SROs) to oversee online gaming, register games, and solve grievance redressals not resolved by the corresponding mechanisms at the online gaming intermediary that is a member of the SRO.
The initial deadline for feedback and consultations with stakeholders was extended from January 17 to January 25. Participation is expected from gamers, e-Sports athletes, safety organizations, health experts, parents, teachers, and other interested parties.
Inputs from the Gaming Industry
The closed-door meeting with the country's online real money gaming industry was held on January 17 by Minister of State for IT Rajeev Chandrasekhar. It was attended by Trivikraman Thampy from Games24x7, Paavan Nanda from WinZO Games, Sameer Barde from the E-Gaming Federation (EGF), and other key figures who provided their inputs.
The industry urged for the creation of an appellate grievance committee that will resolve disagreements between online gaming intermediaries and the SRO.
Concerns over the proposed requirement to pre-register games were also raised. The gaming business suggested alternative approaches, such as self-declarations of conformity to SRO rules, that will enable operators to better protect their IP (Intellectual Property) and avoid delays in game releases.
"Some of the additional recommendations shared by the industry include registration of multiple SROs which already exist in the industry and creation of a grievance appellate-committee if there is a disagreement between an operator and the SRO," commented Thampy.
E-Gaming Federation (EGF) and its members emphasized the necessity of MeitY prescribing an SRO code of conduct that includes a standardized checklist of dos and don'ts," said Barde.
MEITY Unlikely to Wait for the Law Commission to Deliberate
The IT ministry has reportedly declined a request by the Law Commission to wait with the implementation of new policies on online gaming until the Commission deliberates on the matter and submits a "comprehensive" report.
"We have decided to conduct an in-depth study and analysis of the draft rules, as to bring out a comprehensive report on the matter," the Law Commission said, announcing it had taken suo motu (by its own accord) cognizance of problems related to online gaming like addictions, financial losses, and online fraud.
Although unlikely to put policymaking on hold, MEITY has invited the Law Commission to share its input on the legal aspects of online gaming.
"Any stakeholder can give their feedback on the policy as consultations are already open. There is no question of stopping the process, but suggestions are welcome," a source from the Ministry said.
The 22nd Law Commission, an advisory body to the Ministry of Law and Justice, was constituted in November 2022 under the chairmanship of former Karnataka High Court Chief Justice Ritu Raj Awasthi.
In 2018, the 21st Law Commission submitted a report titled "Legal Framework: Gambling and Sports Betting Including Cricket in India," which noted that banning gambling and betting would be too difficult and recommended these activities to be regulated through a licensing regime.
Responsible Gaming Firmly Introduced via IT Rules Proposal
Besides bringing clarity on the legal status of online games and the businesses that offer them, MEITY's IT Rules amendment proposal firmly introduces the basis for implementing responsible gaming requirements across India, specifically placing SROs' "track record in promoting responsible online gaming" among the requirements for their registration.
Self-regulatory frameworks will contain several responsible gaming measures envisaged by the amendments, such as content criteria devised to safeguard against harm and self-harm, minor protection, repeated warning messages, self-exclusion options, and other measures against gambling addictions, and others.
Obligations for gaming companies related to responsible gaming are also covered by the proposal by MEITY, including identity verifications and KYC (Know-Your-Customer) checks and displaying warning messages against financial losses and gambling addictions.
As previously reported, India's upcoming regulations over online gaming will cover all types of games for real money, including games of skill and games of chance.