Deltatech to Go Public, Fund Online Gaming Segment
23 Oct 2022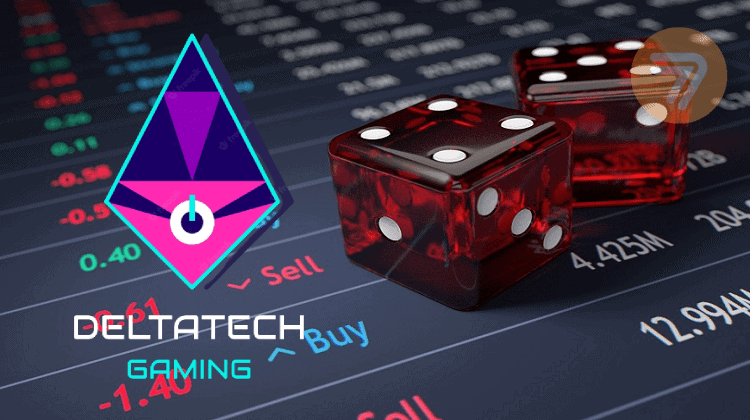 Delta Corp has been performing well post-Covid and has planned a listing on the stock exchange for its gaming tech subsidiary. The fresh funds will strengthen marketing and expand multi-platform delivery, prioritizing online gaming content.
India's Gaming Giant Announces Stock Launch by Year End
The chairman of Delta Corp, Jaydev Mody, has officially confirmed to national media plans to offer Deltatech Gaming shares via an initial public offering (IPO). The gaming technology subsidiary of Delta will be open to investor participation by the end of the year, said the prominent business mogul known as India's Casino King.
Deltatech Gaming was formerly known as Gaussian Networks and has been in the online and mobile gaming business for over a decade. Based in Gurugram, the company was acquired in 2017 by Delta Corp and is behind prominent brands like Addagames and Adda52, as well as offline poker tournaments on a global scale.
The move comes after the Mumbai-headquartered parent company Delta Corp saw rising profits for the third quarter in a row. It is the only Indian gaming enterprise listed on the stock exchange, with live, land-based, and online gambling assets across the Union. The Deltin brand is also known for its hospitality and real-estate segments.
Mody revealed that Deltatech's stock issue would consist of fresh equity worth up to Rs 300 crore and a further Rs 250 crore in offer-for-sale (OFS), allowing Delta Corp to reduce direct holdings in the newly listed gaming tech company. Merchant bankers and institutional investors have been on board for weeks, with roadshows announced for November prior to the actual IPO launch.
Online Gaming Segment Gets More Attention
The Delta Corp CEO gave further details on the Group's upcoming plans. A growing share of resources and efforts are destined to go to its online business, promoting multi-platform access for a range of real-money games.
To that end, around Rs 150 crore of acquired fresh funding will go towards online marketing and boosting organic growth. Rs 50 crore is reportedly dedicated to strengthening gaming technology infrastructure, both for improving existing online platforms and developing new mobile and virtual capabilities.
This does not mean Delta Corp plans to decrease involvement in its core offline brands either. A long-standing petition with the Bombay High Court still has a chance of seeing the company get a casino license in the Daman & Diu UT. Existing luxury resort facilities in Daman have always been planned to host gaming operations. Once the license is granted, Mody is convinced the new Deltin casino can be up and running within a month.
Ultimately, however, he also confirmed that return ratios for the hospitality business are constantly decreasing At present, Delta sees its hotels mainly as a support for the casino business, albeit both playing parts in the company's integral vision of entertainment services. Land, construction, and maintenance prices have soared to the point where players and gaming businesses often consider it easier to turn to online gambling.
Lack of Proper Regulation Holds Industry Back
Jaydev Mody also lamented the lack of nationwide sector regulation resulting in unfair competition by black-market operators. He stressed that numerous unlicensed gaming sites operating in India are hard to monitor and practically impossible to tax.
With casinos currently paying 28% GST in addition to income taxes, online gaming is reportedly expected to be assigned the same tax slab by the Centre. Experts remind us that if more Indian gaming tech companies were given legal licenses and registration, it would be easier to regulate the domestic market and weed out irresponsible offshore sites.