First Shots of the Battle for Online Gaming SROs Fired
14 May 2023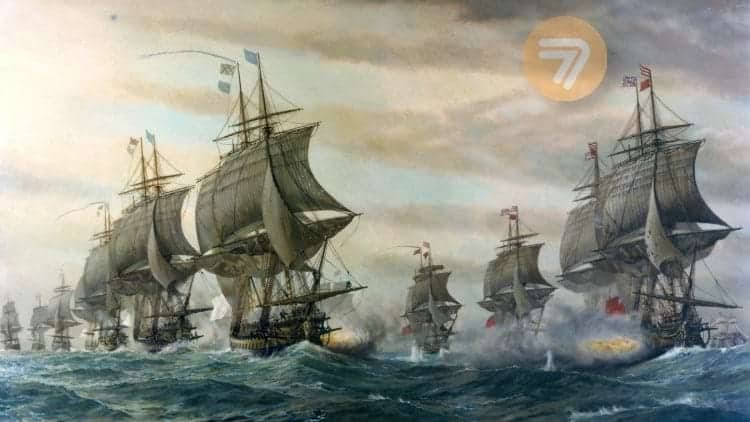 Gaming Businesses Want Big Tech Out of Self-Regulatory Bodies
The Internet and Mobile Association of India (IAMAI) reportedly encountered a refusal when it quietly proposed to major Indian online gaming companies to form a Self-Regulatory Organization (SRO), as businesses were wary that the Association was practically a "mouthpiece of Big Tech."
According to the reports, executives of gaming companies, including Dream11, Mobile Premier League (MPL), Games24x7, and Zupee, politely expressed a view that IAMAI's interests do not align with theirs.
The gaming company representatives also implied that work on forming SROs under the guidelines of the latest IT Rules Amendments was already underway in cooperation with specialized industry bodies such as the All India Gaming Federation (AIGF), the E-Gaming Federation (EGF), and the Federation of Indian Fantasy Sports (FIFS).
"After the draft rules were notified by the government, the IAMAI did approach us along with other leading names to form an SRO under them, but we have said no to this idea," a source from the gaming industry said.
IAMAI's Pushes Get Consistently Rejected
This is not the first time IAMAI's pushes into the realm of online gaming hit a wall. In January, Minister of State for Electronics and IT Rajeev Chandrasekhar had to cool down the Internet Association's ambitions to regulate online gaming.
In December 2022, IAMAI claimed in a statement that it was "best suited to set up and manage the online gaming SRO," considering the organization's previous experience with edtech and online curated content SROs working together with the Ministry of Consumer Affairs and the Ministry of Information & Broadcasting (MIB).
"We are going by the principle of accountability and transparency. The government will certainly not allow the industry to hijack the self-regulatory organization," MoS Chandrasekhar said and stressed that all stakeholders would be adequately represented in the SROs.
A month later, in February this year, gaming businesses were forced to distance themselves from the position expressed by IAMAI that the IT Rules amendments for online gaming being drafted at the time were "right on intent but poor on scoping."
"The focus of gaming companies right now is to set up SROs that are credible. In any case, the instruction from the government has been that the SRO will have to be an industry-represented body and not an industry-dominated body… accordingly companies are working with specialized industry associations to prepare the proposals," a source from a gaming company said.
EGF Expects SRO to be Ready by the End of May
E-Gaming Federation Secretary Malay Kumar Shukla announced that the EGF is working to form online gaming SROs that should be ready by the end of May, well within the three-month timeframe set by the Center.
The SROs will include educational, psychological, child protection, and law enforcement experts, besides the representatives of the industry and the Union Government, as required by the Ministry of Electronics and IT (MeitY) guidelines.
The Self-Regulatory Organizations will have vast powers to regulate and oversee online gaming space within the framework provided by the appropriate legal texts, as well as to decide which online real money games are permissible and which games are to be denied such a status.
According to the EGF, SROs will draw the line of game permissibility along with Supreme Court judgments that permit games of skill but forbid games of chance.
"For now, there will not be a disruption as gaming operators offer skill-based gaming, but SROs will regulate adherence for future launches," Secretary Shukla clarified.
SROs will also have the power to initiate legal action, for example, with blanket gaming bans in Tamil Nadu, Telangana, Kerala, and other states.
MoS Rajeev Chandrasekhar Explained the Logic behind SROs
At the beginning of April, a couple of days after the IT Amendment Rules, 2023 were notified, Union MoS for IT Rajeev Chandrasekhar explained his government's approach to online gaming regulation in India and why SROs were chosen to be the main vehicle for this.
"Online gaming, like many parts of the digital economy, is driven by innovation by the young, and we don't want the government to regulate what young Indians do," Chandrasekhar said.
"We are open to having industry and other stakeholders create a credible institution that will then regulate that space," he added.
States Have No Business Trying to Regulate the Internet
According to the Minister, there is a large consensus in Indian society that gambling and betting should not be allowed, but when these activities are online, States do not have the means to interfere.
"Different states are trying to regulate betting and gambling; now it's not necessary for them to do it. Anything online has to be regulated by the Government of India, and this framework enables the states to not worry about their subjects in this regard," he pointed out.
The Minister of State for IT explained the process of creating the SROs and guaranteeing they will have the necessary capabilities to deliver their mission.
"We are at an early stage of creating these capacities in these SROs. We are creating and designing them; we are making sure that the representation is broad enough," he pointed out. "There will be terms of reference that will ensure conditions that will involve failing a game – wagering, betting, if it causes harm to a child, including addiction, and if it involves harm to a gamer."
"If you fail these tests, then it can't be certified by the SRO. So a small slice of games in India will be prohibited, but a large expanse including real money games will be open for expansion," Chandrasekhar concluded.