MeitY Notifies IT Rules, Chhattisgarh Game of Chance Ban in Force
14 Apr 2023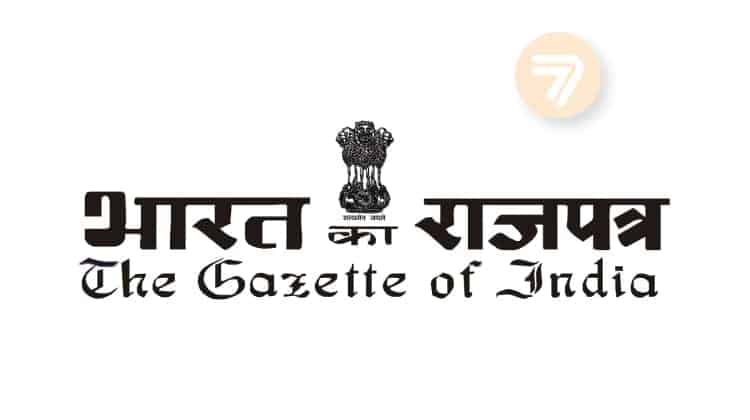 First Online Gaming Regulations Finalized after Hearing Stakeholders
On Thursday, April 6, the Union Ministry of Electronics and Information Technology (MeitY) notified the 2023 amendments to the IT Rules after "extensive consultation" with various stakeholders, per the Minister of State for Electronics & IT Rajeev Chandrasekhar.
At the end of December last year, the Central Government appointed MeitY as the nodal ministry for online gaming through amendments to the Allocation of Business Rules, 1961.
Shortly after that, at the beginning of January, MeitY proposed draft amendments to the Information Technology (Intermediary Guidelines and Digital Media Ethics Code) Rules, 2021, and started closed-door consultations with gaming companies and industry bodies, gamer, parent, safety, and health organizations, and other stakeholders.
Rules Link to RBI Standards for KYC
The now finalized and notified Information Technology Amendment Rules, 2023, clarify that the Reserve Bank of India (RBI) requirements for ID verification when opening a bank account will apply to the KYC (Know-Your-Customer) checks needed before making a deposit for a game.
This answers gaming businesses' earlier concerns that the originally proposed draft required full-scale KYC verifications with heavy video-based identification for even very small deposits.
Industry reps feared this excessive burden would be detrimental to smaller businesses and had asked for a graded approach to KYC, not stricter than RBI's standards.
What Else Is New on the Legal Side of Online Gaming
Besides making KYC verifications mandatory for playing games with real money online, the 2023 IT Rules Amendments introduce several new definitions and clarifications to Indian legal space and are, in practice, the country's first national legislation over online gaming.
The IT Rules define fundamental legal terms like "online game," "online gaming intermediary," "self-regulatory organization (SRO)," and quite importantly – "permissible online real money game."
All non-money games are by definition permissible, and the at least three SROs that will be initially appointed will be mandated to verify any online real money games that "does not involve wagering on any outcome" as permissible.
"We are dealing with a framework which allows for all online gaming to be determined as permissible or not by an SRO, and there will be multiple SROs," Minister of State Chandrasekhar said. "If wagering is involved, the SRO will be able to say that those online games are not permissible," he clarified.
It remains to be seen exactly where the SROs will find the balance between "permissible online real money game" and "no wagering on any outcome," as a simple win of a prize in an online contest is, in fact, an outcome.
Responsible Gaming in the New Legal Framework
The new legal framework over online games also contains India's first proper national responsible gaming (RG) measure: a restriction on credits for online real money players. A similar but stricter RG measure – a full ban on gambling with credit cards, was implemented in the UK as recently as April 2020.
A new Subrule (13) under Rule (4) of the Indian IT Rules now prohibits online gaming intermediaries from providing credits or allowing third parties to do so for the purpose of playing a permissible online real money game.
Chhattisgarh Gambling Prohibition 
Two weeks before the IT Rules Amendments for 2023 were notified, on March 23, the Chhattisgarh Gambling (Prohibition) Act, 2022 was notified after the new Chhattisgarh State Governor Biswa Bhusan Harichandan gave his assent to the bill on March 15, according to media reports.
The Chhattisgarh Legal Assembly passed the Act by a voice vote on January 4, motivated by the spread of the illegal Mahadev sports betting app in the state and the more than 250 arrests connected to it.
Games of skill are left outside the scope of the new law. It treats only games of chance, intending to "curb the tendency of extracting illegal money by involving in gambling and Satta and to prevent the social event of gambling and online gambling and the consequent financial trouble on the families in the State of Chhattisgarh."