Hard Times Continue for Casinos in Macau
04 Nov 2022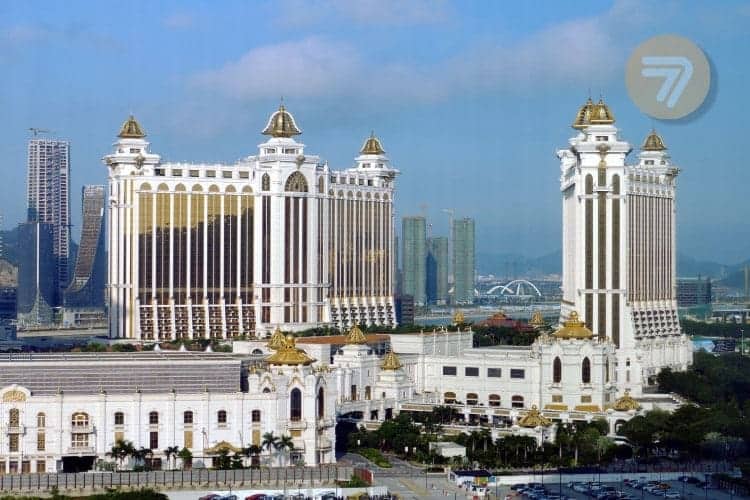 MGM Cotai Locked Down in New Covid-19 Curbs
MGM China's MGM Cotai Casino Resort was locked down on Sunday, October 30, with guests and staff ordered to stay inside for three days as a few new infections made authorities reinstate strict Covid-19 curbs. The government ordered all 700,000 residents of Macau to take rapid antigen tests on a daily basis.
Prior to the development, the world's biggest gambling haven had stayed Covid-free for just three months. After two and a half years of strict restrictions based on China's "Zero Covid" policy with monthly losses in the range of millions of dollars, Macau gambling operators and investors were hopeful of recovery, but that has been put on hold again.
The MGM Cotai was locked down while Macau's six gambling operators were waiting for the authorities' decision on whether to grant them new licenses and allow them to continue operations in 2023.
The new permits will be valid for ten years instead of 20 and will shorten the time horizons companies will have to get a return on the billions of dollars of investments the government's mandate requires them to make.
If any of the operators – Sands China, Wynn Macau, Galaxy Entertainment, MGM China, Melco Resorts, and SJM Holdings, fails to get a renewed license, they will have to return their premises to the government.
Travel to Macau Eased with E-Visas
Not all news is bad for the casino industry in the Chinese special administrative region, as the country's immigration bureau enabled an online visa system on November 1 for mainland residents who wished to travel to Macau.
For two and a half years, visas were issued only with in-person applications due to pandemic-related restrictions. The government allowed e-visas after the Covid situation in Macau stabilized and the travel demand increased.
Delta Plans Online Wing IPO after Three Quarters of Growth
India's largest and sole public gambling operator Delta Corp Ltd has confirmed its plans to launch an initial public offering (IPO) of its online gaming subsidiary Deltatech Gaming. The announcement came in the background of three consecutive quarters with rising profits.
Delta's main business is located in India's gambling haven of Goa, where the operator has three floating and half a dozen land-based casinos. They had to stay closed throughout most of the previous year, but the brick-and-mortar casino business in India has not been pinned down by zero-Covid policies and is on the fast track to recovery.
According to Jaydev Mody, Delta Corp Chairman, Deltatech's IPO will consist of up to Rs 300 crore issue of fresh equity plus Rs 250 crore offer-for-sale (OFS) of existing shares. Merchant bankers and institutional investors have already been involved, the roadshows have been scheduled for November, and Mody expects the IPO process to be finished by the end of the year.
A substantial chunk of the proceeds from the equity sale will strengthen Delta's online gaming business. Rs 150 crore will be invested in online marketing and organic growth, and Rs 50 crore will fund improvements to technology infrastructure, including the development of new capabilities.
Gurugram-based Deltatech, originally named Gaussian Networks, was acquired by Delta Corp in 2017. The online gaming subsidiary now hosts top real-world global poker tournaments and hosts prominent platforms such as poker site Adda52, Adda52Rummy, and multi gaming portal Addagames.