Authorities Go after Black Market Gambling, with No Nationwide Regulation in Sight
27 Oct 2022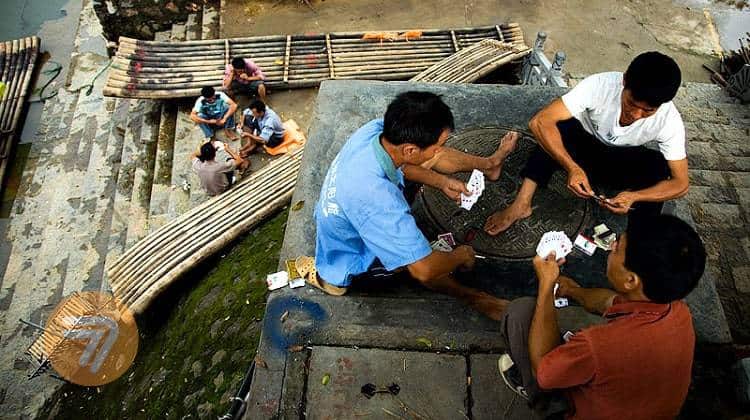 Arrests in Chhattisgarh and Rajasthan show a willingness to combat unregulated gambling markets. However, many bookies fly under the radar or simply operate via virtual (online) betting rings with no national licensing and regulation in place.
Chhattisgarh Police Acts on Betting App Scam
Police in Durg carried out a series of arrests when an illegal betting platform was found to lure thousands of cricket fans. The organizers, said to be based in Dubai, are yet to be identified, but over 250 have been arrested in Chhattisgarh in the process.
State authorities intend to continue with the crackdown as police teams in Raipur, Bhilai and Bilaspur conduct further investigations. The infamous Mahadev app relies on dislocated centers and back-alley agents, around 30 in Chhattisgarh alone.
Despite boasting over 4 million downloads, the illegal betting ring handles crores mostly via cash transactions. Communications ran through messaging services such as WhatsApp and Signal or simply by following up on a missed call.
Those who chose the "online model" opened bank accounts to top up their gambling profile. More than 50 corporate and 10,000 physical persons' accounts are now under review, police sources said. Despite that, online betting remains hard to track and almost impossible to stop or prosecute. Authorities conceded that gambling is legal in many countries and freely accessible online.
Betting Ring Busted in Jaipur
A week earlier, a cricket betting ring was busted in Rajasthan, operating straight from the Sawai Mansingh stadium in Jaipur. A total of 37 bookies were arrested, and dozens of mobile phones were seized to look further into the illegal business practice.
The latest series of bets were placed in connection with the Syed Mushtaq Ali Trophy. Bookies watched the games live and advised proxies to place bets 30 seconds in advance. Police informants claimed that similar setups had been active in other states, including Delhi, UP, and Haryana.
Such reports remind us that without oversight, unlicensed betting can even end up influencing game outcomes. Unfortunately, as history has shown, even big-time sports events are not immune to match-fixing scandals.
Lacking Systematic Approach
Earlier in October, the Centre had also raised the issue from a different angle, advising TV and digital media against showing ads for illegal offshore betting. The Government may see online gaming apps ad potentially subjected to the IT Act (2000), but it does not expressly regulate online gambling.
Still, the fight against grey market gaming platforms has yet to be effective for a number of objective reasons. The ad advisory was followed by the blocking of several offshore betting sites via the networks of Vodafone and Jio.
Again, the bans were justified by Meity as based on the IT Act, but the main reason – and long-term legal defense against foreign backlash – is the lack of tax revenues from these gaming operators, siphoning funds out of the country without any restrictions. Most of these offshore betting sites have since changed their URLs within hours, allowing desi players to access them again.
Between technical scrambles and arrests for bailable offenses, the issue of recognizing lies elsewhere. Instead of tilting at windmills, the Government needs to set up a constructive solution to India's gambling culture. Millions go out of their way to find a reliable gaming platform and end up with back-alley markets or illegal betting apps.
Whichever way you put it, only a strict regulation can impose domestic registration for responsible and legitimate gaming companies. It is also the only way to funnel tax revenue to the public exchequer in a much more transparent way.