Macau Casinos: Licenses against Non-Gaming Investments
24 Dec 2022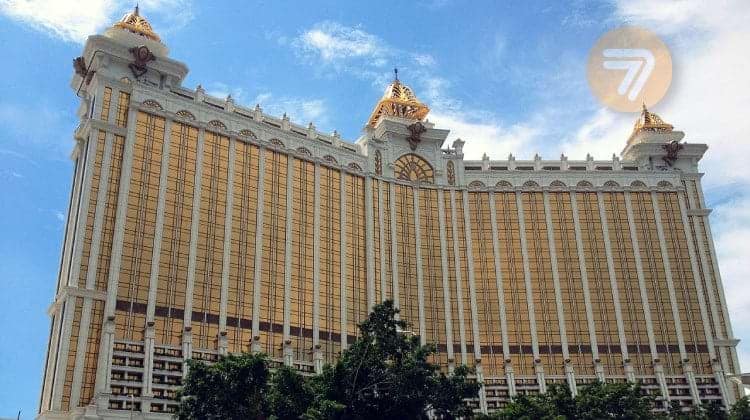 The Six Operators will Put $14.7 Bn in the Local Economy in 10 Years
Macau's six casino operators have pledged to invest a total of 118 Bn patacas ($14.7Bn) combined in the local economy over the next ten years. Notably, nearly 92 percent or 108 Bn patacas ($13.5 Bn) of the planned investments will be in non-gaming projects and events aimed to diversify Macau's economy away from gambling.
The obligations to invest in family entertainment and water parks, theaters, food courts, and other non-gaming amenities have been written down in the new license contracts that will allow Macau's gambling operators to continue business beyond January 1, 2023.
The Chinese administrative region's licensing regime requires investments in socially significant projects in areas specified by the authorities, such as culture, sports, healthcare, themed attractions, and other entertainment venues.
All operators have to submit their detailed investment plans by the end of September each year for the next year. If the companies cannot invest the full pledged amount, they will have to invest the difference in other government-approved and community projects.
The New Licenses will only be Valid for 10 Years
After the hard times for the local casino industry during the pandemic endured under China's "Zero Covid" policy, the new gaming licenses come with a validity of 10 years instead of the previous 20, which shortens the time businesses will have to make a return on their investments.
Out of the 18 satellite casinos that operated in Macau in June 2022, only 11 will open their gates in 2023, but the authorities have required them to hire the nearly 2,000 employees from the seven closed casinos.
The local gambling industry is experiencing a new all-time low in annual revenues in 2022, with only 38.7 Bn patacas clocked in for the first 11 months of the year and November gaming revenues falling by 56 percent year-on-year to 3 Bn patacas.
This will be a substantial jump in the negative after the previous all-time low in gaming revenues of 60.4 Bn patacas in 2020.
A major relief for the operators was granted by the recently renewed issuing of e-visas for visitors from the mainland after two and a half years of only in-person visa applications.
The Planned Non-Gaming Investments
Sands China-owned Venetian Macau Limited has pledged to make the biggest investments out of all local operators amounting to 30 Bn patacas. Out of this amount, 27.8 Bn patacas will be for non-gaming projects, including an expansion and upgrade to the company's convention facilities and global sales office network, as well as efforts to attract more corporate summits and annual conferences in Macau.
Galaxy Entertainment's commitment is for 28.4 Bn patacas inclusive of 27.5 Bn for non-gaming projects, such as a new 610,000 sq.m (6.57 Mn sq. ft) hi-tech theme park and enriching the sporting events calendar of its convention center with 1,600 seats.
Melco Resorts plans to open Macau's first indoor water park next year as part of its 11.82 Bn patacas investment strategy, which features 10 Bn patacas for non-gaming projects led by a three-year concert program with 90 shows by top musical performers.
The Wynn brand, which will soon open the first gaming establishment in UAE and the Arab Gulf region, has committed to invest 16.5 Bn patacas in non-gaming projects, including a new theater and a new foot court, out of a total investment program worth 17.73 Bn patacas.
MGM has prepared 15 Bn patacas for redesigns and upgrades of its existing facilities and organizing events and activities that will "promote Chinese culture from multiple dimensions" out of a total investment strategy of 16.7 Bn patacas.