Nagpur Businessman Loses ₹58Cr on Rigged Casino Games
31 Oct 2023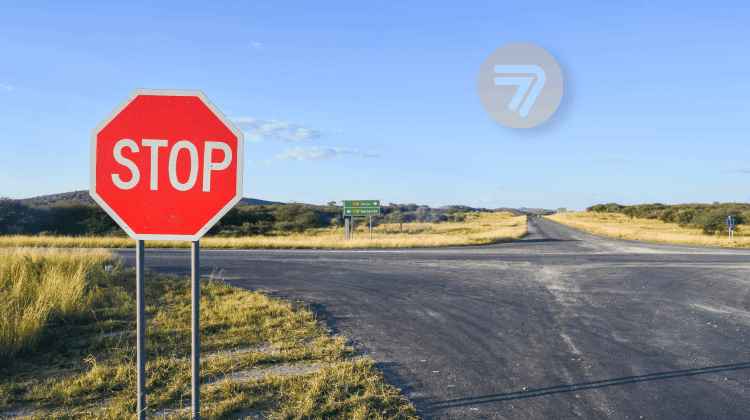 A businessman from Nagpur, Vikrant Agrawal, who told the police in July 2023 that he had been defrauded of ₹58 crore playing manipulated games on an online platform, has already seen a big portion of it seized by authorities.
This doesn't mean he will get it back any time soon, though, as judicial remedy rarely is a fast process. Not to mention that the number of online gamblers cheated in this case remains unknown, Vikrant just happens to be the one who received the media's spotlight.
In the meantime, his name keeps circulating public and media space and might soon become a byword for an exemplary victim of online gambling fraud.
A Hawala Deposit Triggers the Wrong Chain of Events
Vikrant Agrawal, a merchant in the grain and transport business with a gambling hobby, had started playing with an initial deposit of ₹8 lakh that he paid via a hawala transfer and an online casino account he accessed through a link received on WhatsApp.
The link was provided by Sontu Navratan Jain (this is an alias; he has been identified as Anant), who was introduced to Agrawal by two other traders from Nagpur. According to Nagpur Commissioner of Police Amitesh Kumar, Jain is a notorious bookie and has duped significant amounts of money from many citizens with his online betting platform called Diamond Exchange.
"After initial success, the businessman's fortunes took a drastic downturn as he lost a whopping ₹58 crore while winning around ₹5 crore," CP Kumar explained.
"The businessman complained to the cyber police, leading to the registration of a case of fraud under the Indian Penal Code. Police raided Jain's residence in Gondia. The operation resulted in the seizure of a substantial amount of evidence, including ₹14 crore cash and four kg gold biscuits," he added.
Police Have Recovered Gold, Silver, and Cash Worth ₹33 Crore So Far
Including the latest recovery of 2.4 kg gold and ₹70 lakh on 20th October, after Nagpur police searched six locations in the Gondia district and one location in neighboring Bhandara, authorities have already seized more than ₹33 crore on the case up to this moment.
Shortly after businessman Agrawal filed his complaint, the police seized ₹17 crore in cash, 41 kg of gold, and nearly 300 kg of silver, valued in total at ₹26.39 crore, during a search operation in Jain's home in Gondia on 22nd July.
An additional ₹4.54 crore in banknotes and gold was recovered on 2nd August from bank lockers rented by Jain and his family members. For the time being, seized cash goes to a bank account, and gold and silver are to be verified by an auditor appointed by the government.
As for the accused, Sontu Jain, he handed himself to the police on 16th October after spending three months in hiding, reportedly including some time in Dubai, with a LOC (Lookout Circular) issued in his name.
"If the immigration officers of a country at the airport have a Lookout Circular against an absconding offender, the absconding person can be nabbed by the officer. Thus, we are expecting the arrest of Sontu as soon as he checks-in at any airport across the globe," a source from the police explained the consequences of issued LOCs.
Vikrant Disregarded Generations of Random Number Generators Authenticity
As a person identified as having a gambling hobby, businessman Vikrant should have known better than to play on dubious gambling websites with no license, nor any game and RNG (Random Number Generator) audits, wagering real money he deposited in an unofficial and untraceable way.
He ended up playing allegedly rigged games that lured him with an initial five crore win and then methodically stripped him off of 58 crore before he was able to stop himself. Vikrant contacted the police with the help and active support of his family, but only after he lived through an intensive drama, including a face-off with Jain and a suicide attempt.
At the same time, ways to test and certify the practical fairness of random number generation have been developed for decades, and all one needs to do is check an online platform's license and game certificates to play it on the safe side.
Crash Games Go Even Further to Guarantee Outcome Fairness
The fairly new and innovative casino gaming genre Crash games, sometimes called Cash or Crash games, which hasn't existed for more than five years, goes even further by employing web3 spirit-inspired provably fair technology.
This technology is used in all crash games, including Aviator, Crash X, and Magnify Man, among other recent hit titles, and is based on crypto and blockchain concepts that allow users to go back in Game History and verify the fairness of all played game rounds.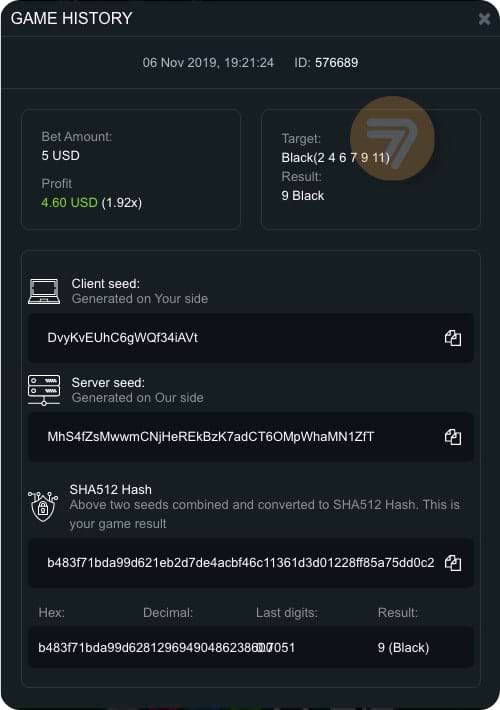 The outcome in each round in a Cash or Crash game is generated over a "combined seed," which is, in essence, a cryptographically hashed combination of the usual server-generated seed and a seed generated by the player's device.
Thus, provably fair technology ensures fairness and randomness of results at an unmatched level. Still, with typical Crash game maximum bets of ₹10,000 and maximum wins of ₹1 lakh, it would take time to amass a ₹58 crore win or loss even on a tight daily gaming schedule.
Luckily for businessman Vikrant Agrawal, he only lost a hefty amount of money but was spared any of the other possible cybercrime attempts like identity theft or worse.