Parimatch CEO: A Bird's Eye View on the Indian Gambling Market
08 Jan 2023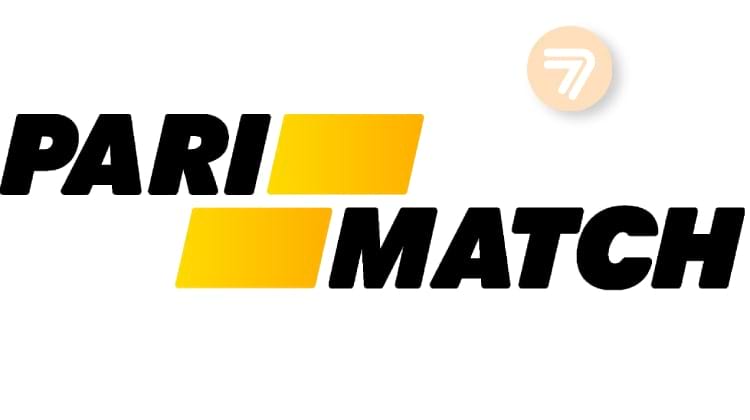 A "No Holds Barred" Interview at the Top
A "no holds barred" interview with the CEO of Parimatch International, Anton Rublievskyi, recently published by the Mint, reveals a bird's eye view over the Indian online gambling market only a top-level exec of a leading global company is able to share.
Parimatch's chief executive's unhinged narrative glides through various aspects of the Indian gambling scene as it exists now, not sparing anything about the prevailing black market and the lack of regulations, the political and economic forces at play and the lobbying, and the sharp contrast with developed markets around the world where the focus is on responsible gaming.
A Matter of Scale
"Between all the offshore online bookmakers [who have global licenses], we do monthly deposits worth $1 billion from India alone," Rublievskyi says.
Yet, according to the industry estimates at his disposal, the betting and gambling market in "India alone" is generating between $50 billion and $100 billion every year.
That said, up to nearly 90 percent of all money paid by Indians on sporting bets and various gambling wagers is not going to said offshore online bookmakers with global licenses but is being collected elsewhere.
"India is a huge market for betting and gambling and remains highly unorganized and underground," Rublievskyi summarises the situation for India, merely one of the 15 markets in which Parimatch operates and the 30-40 markets he has explored himself.
The I&B Ministry Advisories
And this is exactly the perspective from which Rublievskyi views the recent I&B Ministry advisories banning gambling ads on print, electronic and online media in India.
It "will of course hurt (the business)," he admits, as TV ads and sponsorships are the fastest ways for companies to attract millions of customers.
"At the same time, it will not significantly change the industry, as every bookmaker will find ways to reach their customer base," Rublievskyi adds, and points out the so-called performance or affiliate marketing which he says is comparable in significance to traditional channels, like TV and radio.
The traditionally Eastern Europe-focused gambling operator entered the Asian market in 2019, just in time to join the massive expansion of online gaming fueled by the global pandemic.
"And while lakhs of players have started using our online platform, still there are a lot of people, who prefer placing bets in the black market via phone and messaging services," Rublievskyi explains.
"This black market has been there for 30-40 years. If you visit any paan shop in Delhi, Mumbai, Bangalore or other cities, and say you want to place bets, you will find an agent right away."
India is Trying to Reinvent Dry Law
Anton Rublievskyi compares the attempts to ban gambling and betting with dry law – "and we all know what happens in the case of dry law — the cost of alcohol increases, and the people who are addicted, want to drink more."
The huge lines in front of liquor shops around the borders of Indian states that prohibit alcohol prove his point.
Besides banning advertisements and blocking domains, which only leads to the spawning of many new domains, raising taxation and charging 28 percent on prize pools is another measure that will fuel the black market or push players to foreign platforms, he points out.
The globally licensed gambling operators are facing serious issues with local payment service providers and their problems with the government. Customers cannot make deposits or withdrawals and are again pushed to go underground, making them the big loser once again. "The market will adopt," Rublievskyi comments.
Talking about the forces and processes that shape the Indian gambling-related legal landscape, Rublievskyi doesn't hesitate not to spare what he perceives as common knowledge about the gravitational pull exerted by an ultra-massive entity.
"If you talk about India, I think everyone is aware of what is happening here," he says. "There is one big lobby against gambling companies, run by a big fantasy sports operator, which is trying to get the rules in its favor."
The World is in a Different Place
Most developed or Tier 1 markets worldwide have enacted "proper regulations" around gambling and betting instead of trying to prohibit the activities and are thus in a very different situation than India.
"It is a big source of revenue for the governments, the rules are open and understandable for everybody so that the players are protected. Betting companies pay taxes and nobody's hiding anything," Rublievskyi sketches the arrangement normal for the US, Canada, the UK, Australia, and other similar markets.
"Responsible gaming is a very important part of our business," he points out. Online gaming platforms constantly improve their array of tools to identify, protect, and help addicted gamblers, stop offering services to them or advise them to join a self-exclusion program.
There are cases where strongly addicted players create fake accounts or join other platforms to bypass the measures, but such cases are less than 0.3 percent in Parimatch's experience.
All operators are doing their best to prevent such situations, as they harm the business and damage the platform's reputation.
"They don't understand the limits sometimes, they lose money and don't know when to stop," Rublievskyi explains. "Ultimately, they start putting blame on the platform. They start writing negative reviews, hate comments, etc on the internet."
"Regulate it, give me instructions, and we will do everything to promote responsible gaming," he appeals. A central law and "proper regulations in place" would be "a win-win for both the players as well as the platforms, and the government can earn revenue."