Why we have removed Tamil Nadu from restricted states in India
24 Sep 2021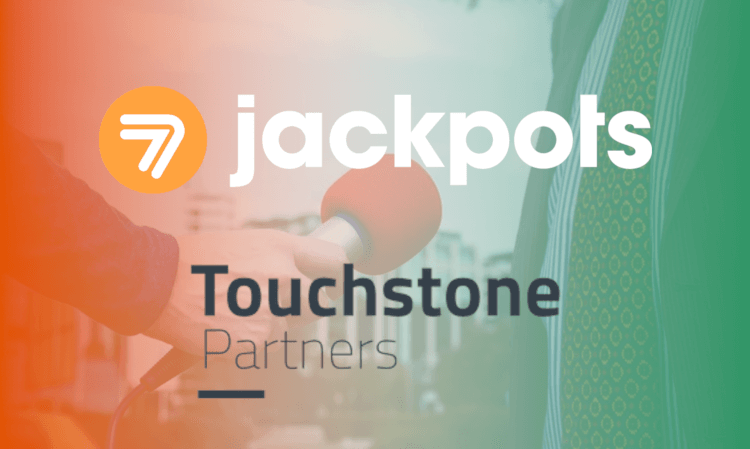 The Madras High Court recently rejected the new law in Tamil Nadu to ban all forms of online gambling, including games like Rummy and poker.
After a spur of several states seemingly joining forces to expand their existing gambling laws also to include cyberspace, the recent HC decision makes us ask ourselves if these are the winds of change that we see.
To take a closer look at the possible evolution of India's online gambling landscape, we sat down with Uday Walia from Touchstone Partners for an expert look at what's happening in the country.
Madras HC's recent change of heart for Tamil Nadu
With only a month or so from the presented Ordinance to its denial, many of us raised our eyebrows in surprise at how swiftly the matter was handled by the court.
"The ordinance was disproportionate to the harm it was seeking to prevent, and as such, was liable to be struck down in any case." Uday clarifies and continues;
"It is, however, interesting to note that the court has left the government with the option to bring such a legislation back so long as such legislation passes the muster of the various tests (such as the law being proportionate to its objects, etc.) that the court laid down."
In other words, if we are to see a new proposal or not is yet to be seen, as the unclarity of amendments haunts almost all gambling laws within the country.
Can the Tamil Nadu amendment dismissal affect other states?
According to Uday, it's hard to tell. He explains that "In true federal style, each state has its own authority to decide the fate of online games and gambling with their territory. One state's judicial determination has no legal bearing on the courts of another state."
and continues with a hopeful comment that this decision does provide persuasion to other state courts to act in similar ways. One can dare to hope that clearer legislations are on the rise within the country.
Do we see a nationwide shift regarding gambling legislation?
With Tamil Nadu not getting their wishes granted, Meghalaya moving towards regulation, Karnataka banning online gambling, and Ludo being up for discussion in court again, it feels like the winds of change are blowing.
However, it might be gusts rather than a steady stream of air. "Unfortunately, it seems that what we are seeing right now are more local spur-of-the-moment pieces of action. However, what is good to note is that the gaming industry in India is going from strength to strength, and as such, could prove to be the right kind of pressure/lobby group one needs for the regulations to move in the right direction." Uday explains.
In other words, despite the rather "impulsive" features of recent actions, frequent discussions on the topic increase the pressure on the "right" decisions to be taken.
India has the potential to regulate; the question remains as to when
According to data published by us, there are signs of India having the potential of becoming a regulated gambling market at some point.
And according to Uday, there's one thing in particular that gives hope for a regulated India: "With stronger gaming and gambling lobbies, there is hope that such a regulation will come sooner rather than later. But if experience from Goa is anything to go by, it may take a little longer."
Karnataka amends The Karnataka Police Act, 1967
Karnataka has indeed been a hot topic during 2021, from first announcing the potential ban back in February 2021 to approving it in September of the same year. Initially, the main purpose of the ban was to protect players from an otherwise unregulated market. However, banning is easier than regulating, something that Uday confirms:
"It is always more politically expedient for the Indian legislators to ban rather than regulate gambling in the country. So, if it is a question of regulating versus a simpler ban, it is more likely that they will go for the latter. The only way this can change is for the gaming and gambling lobby to show the various benefits of regulating this industry as opposed to completely banning it." 
Opportunities arising online amidst the COVID-19 pandemic
The pandemic has affected all of us in one way or another. Vaccines and greater knowledge of the virus have brought ordinary life back in some areas of the world and have, for the last year and a half, forced people to adapt to a more online lifestyle.
Something that has the potential to bring unsuspected improvements in the country as a whole.
"Indians today are far more comfortable and used to using technology than they were even before the pandemic started. The technological boom coupled with the greatly affordable mobile internet packs has brought a world of change to how India signs in." Uday says, and adds;
"Certainly, the Indian market is ripe for a greater push of online gaming and gambling. All it lacks is the proper political will to make it happen."
The importance of staying updated
So yes, we have removed Tamil Nadu from the bottom of our website, as they no longer have a complete ban on online gaming.
But just as fast as TN disappeared from the spot, Karnataka joined the states of severe online gambling restrictions mentioned at the bottom of our website.
In other words, as India moves towards a much greater online presence amongst its people, the winds of change will continue to blow.
We here at SevenJackpots are working hard to stay on top of all gambling law news in India so that you'll be able to find everything you need to know in one place.
Disclaimer: This material is for general information only and is not intended as legal advice and no duty of care is owed to any reader. The readers of this material are requested to engage their own legal counsel in order to make any legal or business decisions and to obtain legal advice specific to them.