A Guide To Responsible Playing On Online Casinos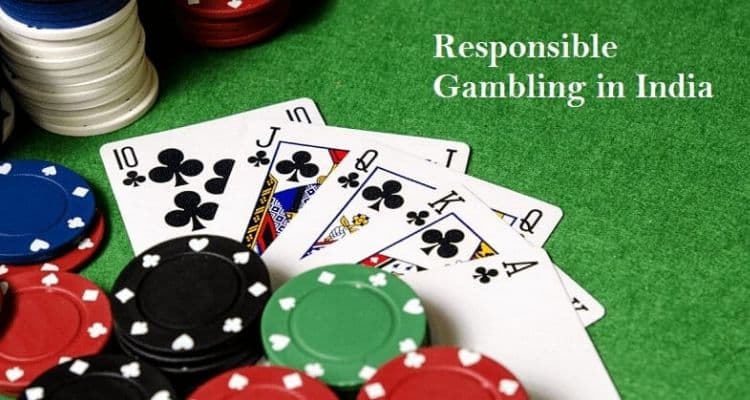 Online casinos are fun – they have the real games, the aesthetics are made to make sure we don't miss the good ol' offline casinos, and the money, too, is real. But there are one or two things that could be matters of concern when it comes to online casinos and they must be addressed before it gets too late.
Playing on online casinos, especially the real money casinos, that deal with real money, could be trickier than what one might think. Since there is no hard cash involved, there is a possibility of an untrustworthy third party stealing the player's bank details and withdrawing all the money out.
Further, another problem that might arise is the addiction. It becomes a bigger problem if the player is constantly losing but is still betting because he or she has nothing else to do or nowhere else to turn to for money, having lost everything.
These two scenarios are extremely sensitive ones and everyone who is on this website to play and have a fun time must also make sure they do so responsibly, without falling prey to bigger problems.
How To Trust An Online Casino
This could be a tricky subject. Thankfully, many casinos have been reviewed by third party websites, which offer largely well descriptive and fair judgements (given that they have nothing to do with the workings of the various online casinos).
So before you pick an online casino, make sure it has been reviewed well by the users. We at SevenJackpots, too, have live casino reviews so our users know what they are getting into by playing at the casino of their choice.
Under these reviews, you will find an explicit section talking about the licenses that these casinos hold. It is very important for an operating casino to hold a license given by a figure or organisation of authority.
From a gambler's perspective, this means that the casino has been deemed trustworthy by the higher authorities and can be trusted with monetary dealings. As far as the casino is concerned, owning a license is like declaring the transparency of the transactions that happen between the casino and the customer while making sure that the latter has no problems in dealing with the money.
Make sure that the casino you are opting for supports responsible gambling.
The Unacknowledged Problem – Gambling Addiction
Unfortunately, a lot of gamblers fall into the loop of losing money, betting more money in the hopes of winning it all back, but losing it all again. This is a loop from which many have found it difficult to get out of.
Quit before it becomes a problem. If you are playing without any more money left, you should probably quit. If you are playing despite your friends and family asking you not to, you should definitely quit, no questions asked.
It is important to quit before toxic habits and traits start becoming a part of the gambler's lifestyle. For example, thieving could become a go-to lifestyle for them after not having enough money. Suicidal thoughts due to the guilt of putting family through hardships is another toxic thought that comes into their heads, and action must be taken before such extremities are seen.
The Alternative – Social Casinos
As opposed to real money casinos, social casinos give people the thrill of playing at a casino-like place except there is no real money that they will be betting. While some places do not encourage betting at all, some other places provide incentives like virtual money.
Social casinos also allow you to interact with people and make new virtual friends over your favourite live casino game. Sometimes, a lot of people need the socialising and the fun aspects of playing at a casino and unintentionally fall into the trap of spending way more than what they can afford. For such people, social casinos are a blessing in disguise.
And yes, social casinos are online casinos too and work almost exactly the same way as the real money casinos work. Except, they do not ask you for bank details and hence, you have nothing to lose playing there.
Plus, social casinos work as a great medium to better your skills around one single game without having the fear of losing money. This way, despite this being a casino too, one is not really gambling while playing here.
This is our two pennies worth of how responsible gamers should play. Have fun but hold your ground. Like they say, better safe than sorry!
Relevant news