Best Indian casinos that accept G Pay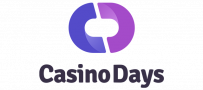 Fastest Indian Rupees Withdrawals!
Paytm & Crypto payments
Live Dealer Teen Patti & Andar Bahar
₹500 min. deposit!

Easy Sign-Up and Deposits
₹500 minimum deposit!
4000+ casino & live casino games
UPI, Paytm, gPay & PhonePe withdrawals

India's Largest Game Library!
Over 4000 casino games!
UPI, Paytm & Crypto withdrawals
₹500 min. deposit!
Step-by-step guide to deposit with G Pay
Alright, you've chosen your G Pay online casino, it's time to deposit!
To make things easy, and so you won't have to read a bunch of text, we've created a step-by-step image-guide. We've chosen to show the payment flow of Pure Casino (now Pure Win) due to its excellent user interface.
To follow along in this guide, make sure you have a verified Google Pay account set up on your phone. Check further down in this guide on how to set one up.
All set? Well, let's get started!
Click the deposit button at your chosen casino
Enter the amount you wish to depositDecide how much you want to deposit. The casino will flag if the amount is below their minimum allowed amount.
Choose payment method (some casinos will have step 2 and 3 switched around)Since we're using a UPI solution for G Pay, you'll need to choose 'Net Banking' here.
Confirm your depositThe button will say 'Confirm,' 'Deposit,' or similar.
Open the Google Pay app on your smartphone Find your UPI ID in your app. Copy it, you'll use it in a few seconds.
Use the UPI payment portal to make your payment The confirmation in step 4 brings you here. Now that you have your UPI ID from your Google Pay account from step 5 paste it in here.
Accept the Google Pay notification G Pay will send a notification of the transaction. Click 'Pay.'
Wait a moment The payment portal is waiting to receive your now approved transaction. This only takes a few seconds.
Deposit complete! You've successfully deposited – Let the fun begin!
Gamble online with Google Pay
If you were to head on out to find Google Pay slot sites on your own, you'd probably have to spend lots of time looking. Which is why we've already done all the hard work for you.
All GPay casinos are listed here already so that you can spend more time doing what you love – playing and winning rupees!
To be able to gamble with Google Pay, however, you'll want to keep a few things in mind. Deposits and withdrawals become much easier, knowing what to expect.
We're taking a closer look at some of the aspects you will encounter.
Consider when depositing
When using this method to make your deposit, it will also affect your withdrawals. What we mean by that is that you will, in most cases, have to withdraw back to the same method.
Why?
It's a security feature of the casino. It ensures that the money indeed goes back to you. It's also a requirement from the regulator, and it's part of the casino's work against money laundering.
These are a few things you'll want to keep in mind when depositing at online casinos that use Google Pay:

G Pay is free from transaction fees when making deposits. Some casinos add a fee to deposits, but this is quite rare. They want you to be able to deposit and play as efficiently as possible.
You will not be asked to provide verification documents by Google. It's also rare for a casino to ask for this at the deposit, especially when using such a legitimate method like GPay.
Besides the time it takes to go through the steps shown above, casinos that take Google Pay will have your funds instantly available once deposit confirmation has been received.
The smallest deposit amount you can deposit depends on the operator. Standard minimum is, however, ₹500, ₹1000, or ₹2000.
Yes, that's where it works best! The G Pay app is easy to use on mobile, and so are the casinos we've listed here at Seven Jackpots.
If you live in India and you play at one of the top casinos we list, you won't have to care about conversion. Google Pay will show in Rs, and so will the casino. Should you play cricket, slots or anything else at a casino not offering Rs, the conversion rate will depend on the method you use to fund your GPay account.
Consider when withdrawing
As mentioned, when it's time to withdraw your winnings at Google Pay casino sites, you'll be asked to use the same method as used to deposit.
In this case, that means withdrawing back to GPay, through the UPI payment portal (NetBanking).
Withdrawing is straight forward, request one from the casino or sportsbook cashier, enter the amount, and follow the instructions of the casino.
Google will not charge you any fees for withdrawing back to your G Pay account, but the casino might. Some allow for a set number of withdrawals per month for free before transaction fees are added.
Casinos want to know who is playing on their site. It's a way for them to ensure everyone's money is kept safe. They may ask for a copy of your Aadhar card, Driver's License or passport, as well as a document confirming your residential address.
It is! The transaction is processed right away (slight delay with very large amounts), and the funds then take around two business days to show up on your bank account.
Yes. You'll see the minimum amount stated in the casino cashier when making your withdrawal. Since the casino pays transaction fees to the payment provider, limits like these are in place to prevent too high fees.
How do I sign up for Google Pay?
If you're new to this payment method, we're here to help you get started. It's easy:
Step 1: Open the App store on your phone and download the Google Pay app (it's free).
Step 2: Open the G Pay app and select your language.
Step 3: Either create a Google account or use your usual Google details to log in.
Step 4: Enter the phone number that you want to use your GPay account with.
Step 5: You'll receive a One-Time-Password via SMS to the phone connected to the phone number. Enter it where stated, and you're ready to roll!
Once done, you're ready to head on over to one of the online casinos that accept Google Pay deposits. Sign-up, if you haven't already, then just follow our step-by-step guide to make your deposit.
Verifying your Google Pay account
Yes, you'll have to verify your casino account at some point.
The betting site will reach out to you, asking for documentation. Alternatively, you can request to have your account verified at any time. The latter is a convenient option, as you won't have to bother about it later.
The verification will consist of you sending documents to the casino.
You will be asked to provide the following:
Copy of your Aadhar card, Passport, or Driver's License (has to be valid and in your name.)
Copy of a recent utility bill or similar in your name, showing your current residential address.
Screenshot showing you being the owner of the Google Pay account.
Privacy & confidentiality
The safety and security of our hard-earned cash is essential when choosing a deposit method. And of course, this also goes for when using Google Pay.
Google is a large global company, which already tells that this is a legitimate payment method. The GPay portal is encrypted, and so is the UPI portal provided by the RBI.
Even the online casino you are playing at uses the latest encryption and firewall technology to keep your personal and financial details safe. That said, we can't stress enough that you should only play at reputable Indian casinos. Like the ones listed here at Seven Jackpots.
Company information
As the name suggests, this is a payment portal created by Google Inc. And, considering how successful this company is, there's no doubt that Google Pay is a well-made product.
But the payment solution was not always known by its current name. It started back on September 11th in 2015. The name of the app was Android Pay, and, as you might've figured, would be an Android-exclusive app.
At that time the product went by the name of Tez, or Google Tez in India, and it already then utilized UPI. Today, the payment solution goes by Google Pay, processing millions of transactions daily.
What's great about this particular app is that it does not store money. I.e., it's not a 'normal' e-wallet. Instead, it acts as a secure middle-hand between your finances and the casino.
And it's not only used for gambling; it allows you to transfer funds to friends and family, and even to other gambling friends. The method is also used by merchants in India and other large countries such as Japan, Australia, the USA, the UK, Spain, and more.