Best Indian casinos that accept IMPS/UPI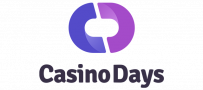 Get up to ₹1,00,000 in Welcome Bonus
Paytm & Crypto payments
Live Dealer Teen Patti & Andar Bahar
₹500 min. deposit!

Get up to ₹90,000 in Welcome Bonus
Avaliable in HI, BN, KN & TE languages
Paytm & Google Pay
UPI Mobile payment available
Step by step guide to deposit with IMPS or UPI
Both UPI and IMPS are gateways for making payments, but to do so, you also need to use a payment solution that moves your funds from your bank account through the gateway, and to the casino.
Google Pay, Paytm, and PhonePe are all exceptional methods for secure online casino payments. Check out these separate guides on how to use them:
UPS and IMPS, what's the difference?
Although we are mentioning both methods together, they are actually not completely identical, even if their "goal" is the same.
Making deposits and withdrawals with IMPS to online casino sites is a bit of a hassle. IMPS uses NEFT technology for transactions, which requires both sender and receiver to have an Indian bank account.
Since casino sites are based outside of India for legal reasons, IMPS won't work that well.
UPI, on the other hand, allows you to make transfers between your Indian bank account and a foreign receiver, all you need is a UPI ID (also known as a VPA, Virtual Payment Address.)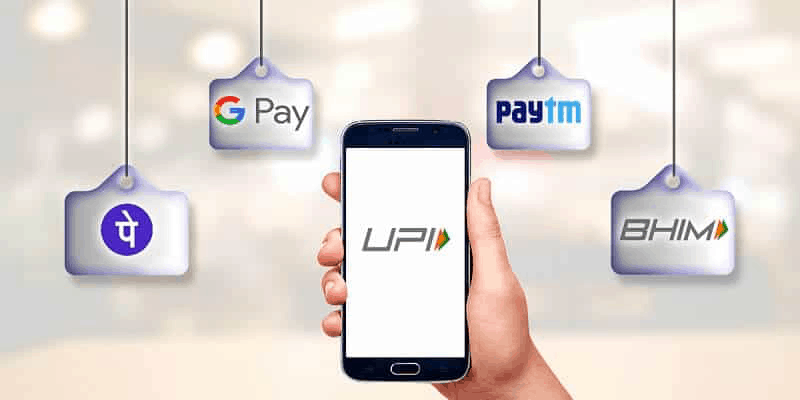 Gamble online with IMPS/UPI
Thankfully for you (and us,) gambling sites are catching on when it comes to this payment method. It's much easier to find IMPS/UPI slot sites today than it was a few years ago.
That said, finding good sites where you can gamble with IMPS/UPI, is not as easy.
Which is why we've done all the hard work for you.
The best casino sites are already listed above, but besides them, we've also checked out some of the most common questions players have when using this method for their deposits and withdrawals.
Consider when depositing
To ensure the safety of your funds when playing, the casino might require that you use the same payment method for both deposits and withdrawals.
In the casino cashier or casinos that take IMPS/UPI, the method is usually called "Net Banking," meaning that this is the "method" you'll use for your transactions.
As long as you are not exceeding any transaction limits on the additional payment solution that you are using, such as Paytm or PhonePe, your deposits will be 100% free from additional fees.
Online casinos that use IMPS/UPI want you to be able to play and have fun as quickly and effortlessly as possible, so you'll not bump into any verification processes when depositing.
Yes, they are! Any aam Aaadmi can start playing with their funds right away once the steps for the deposit has been completed. In other words, the deposit takes around 2 minutes from start to finish; then, you're ready to play!
The minimum deposit amount will be decided by the casino, and this amount can differ depending on the operator. We've reviewed several sites, and the most common limits we've seen for minimum deposits with UPI is ₹500, ₹1000, and ₹2000.
The maximum amount you'll be able to deposit will depend on the limits of the casino, and the limits of UPI. Currently, the largest transaction you can make from UPI is 1 lakh, while the casino might have a higher or lower limit than this.
That depends on which tool works best for you. If you are already using one of them for daily purchases, paying bills, etc., using the same one for your casino deposits is easier than learning a completely new tool.
Consider when withdrawing
Online casinos have specific terms for withdrawals. Some will allow for a set number of cashouts before adding a fee, some will always charge for withdrawal, while others won't ever charge you. Check out the Terms and Conditions of the operator to see what applies to you.
To ensure that the correct person is receiving the funds, you are likely to be asked to verify your account when withdrawing. Usually, this happens with your first withdrawal, and you'll be asked to provide a copy of your ID (Aadhaar card), and a proof of address.
Besides when you are required to verify your account or the casino has to double-check a large win; your cashout will be processed as fast as possible.
Just like with minimum deposit amounts, there are no set rules on a minimum withdrawal amount. However, ₹2000 is a pretty common minimum amount when withdrawing from IMPS/UPI casino sites.
How do I sign up for IMPS/UPI?
Online casinos that accept IMPS/UPI deposits are great, but you need to have an IMPS or UPI account set up and ready to use them.
The way to set these up is slightly different depending on which one you are using:
UPI
1. Download the UPI app from the App Store, Google Play store, or your Banks website.
2. Create your profile by entering your details. Name, VPA, password are some of the details required.
3. Head on over to "Add/Link/Manage Bank Account" and connect your bank account, GPay, Paytm, or PhonePe account with your virtual id.
4. Log in to your casino account, enter the Cashier, choose the UPI/Net Banking option, and follow instructions to register UPI as your means of funding.

IMPS
1. Visit your bank to ask for the IMPS service to be added to your account.
2. Once it's active, you'll have to enter your bank account number, Aadhaar number, and MMID number.
3. Log in to your gambling account and follow the instructions on how to connect IMPS with them for fast deposits and withdrawals.

Verifying your IMPS/UPI account
As you already have to request the service from your bank to use IMPS, there's no need for further verification once it's activated.
UPI will require you to register your Payment Service Provider (known as PSP). Depending on the PSP used, you might have to complete a verification process with them.
Entering your Aadhaar card number in the PhonePe verification process is one way, while this will be different for Paytm or GPay, for example.
Privacy & confidentiality
Since the NPCI manages IMPS and UPI, they operate under some of the most secure systems possible.
When it comes to privacy, NPCI is certified with three different ISO-certifications, ISO27001 for Security Management Systems, ISO223001 for Business Continuity Management Systems, and ISO9001 for Quality Management Systems.
For website SSL encryption, they are using RapidSSL, a certificate issued by RapidSSL CA, owned by DigiCert.
This might make no sense to you, but don't worry, it means they are really secure and care greatly about the safety of your information and funds.
Company information
The NPCI was founded in 2007 under the Payment and Settlement Systems Act. The objective was to create a more solid structure for India's banking system while keeping the NPCI as a "Not for Profit" company.
For us gamblers, IMPS and UPI's launch significantly revolutionized the way we fund our online casino accounts with the help of innovative combinations of methods.
Today, we can perform fast and secure deposits and withdrawals to our favorite casinos using this method, which puts India on the map as an up and running gambling haven!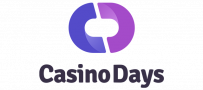 Get up to ₹1,00,000 in Welcome Bonus
Paytm & Crypto payments
Live Dealer Teen Patti & Andar Bahar
₹500 min. deposit!

Get up to ₹90,000 in Welcome Bonus
Avaliable in HI, BN, KN & TE languages
Paytm & Google Pay
UPI Mobile payment available

Get up to ₹74,000 in Welcome Bonus
Over 4000 game titles
Paytm & UPI
₹300 minimum deposit!