Best Mega Millions Sites in India
How to play Mega Millions
Understanding how to play Mega Millions from India only takes a few seconds.
Simply follow our guide step-by-step, and you'll basically be able to purchase Mega Millions tickets with your eyes closed!
Sign up to a Mega Millions online lottery site.
Make a deposit using the payment method of your choice.
Pick your lucky numbers or have them randomly assigned to your ticket.
Complete the purchase & wait for the draw!
What is Mega Millions
Mega Millions is a lottery based in the US that has paid out almost 200 jackpots since the game began in 2002.
It's currently a world record holder with its $1.537 billion payout as the largest lottery prize won on a single ticket.
To win the Mega Millions jackpot, you'll have to land five regular numbers, plus the gold Mega Ball number.
| Mega Millions | Info |
| --- | --- |
| Best Ticket Price | ₹300 |
| Draw Days | Wed & Sat at 09:30 IST |
| Biggest Jackpot | $1.586 billion |
| Win Probability | 1 in 24 |
Where to buy Mega Millions tickets
You can buy Mega Millions tickets online at most online lottery websites in India. Since Mega Millions is a US lottery, physical tickets are restricted to US residents.
To buy a Mega Millions ticket from India, you'll want to sign up to an online lottery website licensed to sell them.
All online lottery sites here at SevenJackpots are authorized and licensed agents, making it possible for them to offer you Mega Millions tickets at a fair price.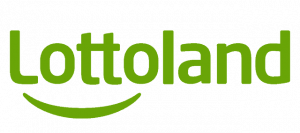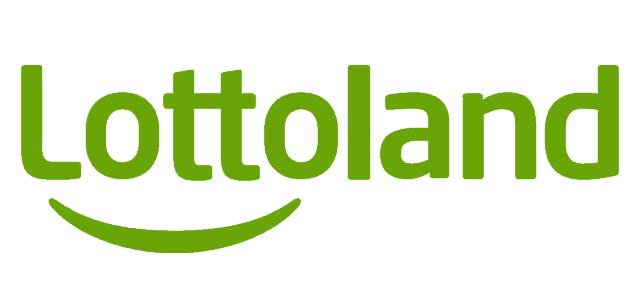 Lottoland
Are you looking for the world's largest online lottery? Then get your Lottoland Mega Millions tickets!
That's right, Lottoland is a licensed seller of Mega Millions tickets and is also a world record holder!
Lottoland's Mega Millions ticket price is one of the cheapest on the market, and you can purchase your (hopefully) winning tickets for as little as ₹300 using payment methods such as UPI and Paytm.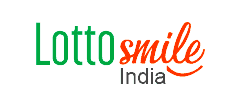 LottoSmile
LottoSmile has over 50 different lotteries to enjoy, and they offer LottoSmile Mega Millions tickets!
This online lottery website makes sure that all desi lotto players are comfortable playing at LottoSmile.
Purchase your LottoSmile Mega Millions ticket using well-known deposit methods like VISA and Mastercard.
Just keep in mind that LottoSmile India uses Euro as currency on their website, meaning any rupee deposits will be converted when depositing.


Multilotto
Multilotto is yet another European-based lottery, just like LottoSmile.
This online lottery has several years of experience, making them a perfect place for purchasing your Multilotto Mega Millions tickets!
Multilotto India holds a variety of lottery tickets, and casino games, making them the perfect spot for all your real money gaming needs!
When are the Mega Millions draws?
The Mega Millions draws twice a week, always on Tuesdays and Fridays at 23:00 ET.
For Indian players, this means that the real Mega Millions draw dates are Wednesdays and Saturdays at 09:30 IST.
Having draws two times a week means that you have a perfect amount of time to enjoy Mega Millions action before and after each draw!
Mega Millions Ticket Price
The Mega Millions ticket price is very affordable to Indian players!
While the price for a physical ticket in the US costs $2, you're able to obtain a Mega Millions ticket online for just ₹250.
The Mega Millions ticket price in India is slightly higher than in the US due to the lottery sites also covering costs for licensing and maintenance of their services.
| Ticket Price | Amount |
| --- | --- |
| Lottoland | ₹300 |
| Multilotto | ₹250 |
| Lottosmile | ₹374.87 |
| TheLotter | ₹374.87 |
Biggest Mega Millions Jackpots
As mentioned, Mega Millions currently holds the world record for the largest jackpot payout to pay on a single ticket, meaning that one winner took home the full jackpot prize!
But don't worry, this lottery has paid out a number of astronomical lottery jackpots throughout the years!
These are the top five biggest Mega Millions jackpots:
| Jackpot Amount | Date | Winner(s) |
| --- | --- | --- |
| $1.537 billion | 23rd October 2018 | Anonymous |
| $1.05 billion | 22nd January 2021 | Wolverine FLL Club |
| $656 million | 30th March 2012 | Merle & Patricia Butler, "The Three Amigos," Anonymous |
| $648 million | 17th December 2013 | Steve Tran, Ira Curry |
| $543 million | 24th July 2018 | 11-member Santa Clara County office pool |
How to pick numbers in Mega Millions
To become a crorepati, you'll want to choose your numbers in Mega Millions. It's actually super easy to learn how to pick numbers in Mega Millions, as numbers can be selected in two ways:
Automatically – Simply allow the online lottery site to randomly select five regular numbers and the Golden Ball number on your ticket. One click and you're good to go!
Manually – Click five numbers on the grid ranging from 1 to 70, and also choose your Golden Ball number from the grid ranging from 1 to 25. This gives you absolute control over the numbers and the order of them.
System Game
System games are perfect for when you've got your numbers selected but unsure which combination will yield a win.
While one System Game will create five variations of number combinations, you can purchase system games to cover up to 792 combinations, maximizing your winning chances with your selected numbers!
Just keep in mind that system game strategies increase the cost of your ticket, so you'll want to make sure that you are only playing with money you can afford to lose, should you be unlucky.
Group play
Group play is also known as Syndicate play and is immensely popular in India and the US. Three syndicate groups are even mentioned within the top five largest Mega Millions wins!
When playing Mega Millions as a group, the members share the ticket price, meaning you'll afford a larger number of tickets for a lower individual price.
If a ticket wins, the prize money is paid out according to the size of the share for each player.
Hot and Cold Numbers
Just like in roulette, Mega Millions statistically has certain numbers that tend to get drawn more often, while other numbers seemingly never show up on the bet slip.
This phenomenon is known as "hot" and "cold" numbers. Hot numbers appear often, while cold numbers don't.
Some players like to use hot numbers on their Mega Millions lottery tickets, while others enjoy adding cold numbers, believing that they will land soon.
What is the Megaplier?
Similar to Powerball's Power Play feature, the Mega Millions Megaplier adds multipliers into the mix. With the Megaplier, non-jackpot prizes are multiplied two, three, four, or five times.
Fifteen regular draw balls are marked with multipliers before being added back to the total.
Winning tickets, including these multipliers, have their won amount multiplied!
History of Mega Millions
Mega Millions began on the 17th of May 2002 and actually instantly created a crorepati with a $28 million winning ticket originating from Illinois, USA.
Since then, Mega Millions has paid out over $27 billion in prizes, 23 of these being jackpots exceeding $300 million!
It's currently offered in 47 localities, more specifically, in 45 states plus the District of Columbia and the Virgin Islands.
More Jackpot Lottery Games