How to Powerball Lottery from India
In the olden days, we used to get a particular channel on your TV through the regular cable when none of these Tata Sky and Airtel TV were present. That channel used to showcase a lottery throughout the day. Do you remember? This was and is Powerball lottery.
The basics of Powerball online lottery is something most of the people in India knows in some sense. However, in this article, we at Seven Jackpots are going to tell you about how the game is played on an analytical level along with how the jackpot and the payout system works.
There are several Powerball websites through which you can play the game with real money and get a chance to win BIG!
Best Powerball Site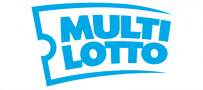 Rated as the best Indian Online Lottery 2020
Big variety of international lotteries
Several e-Wallet payment options
Online lottery & online casino
What is Powerball Lotto?
Powerball, as the name suggests, is a online lottery game which is played with 69 balls with a number on it and 26 Powerballs. If you wish to participate in the lottery, you must select 5 numbers between 1 to 69 and a Powerball number between 1 to 26. If all your 5 numbers plus the Powerball number matches, you win the JACKPOT!
Traditionally, in India, Powerball lottery has been played for a long time, however, it has been done so, physically. Even though there is no hard and fast rule about the legality of Powerball lotto in the country, there are 13 states which allow it.
However, now with technology, you do not have to physically go to the agents to get a ticket, wait for the numbers to be announced or stand in front of the TV while the numbers are announced.
Betting on Powerball online is much easier, thanks to its working technology. All you need to do is register yourself at a Powerball agents website which accepts Indian players. All you do then is, buy a ticket and wait for the numbers to be announced. It is always better to sign up for a subscription so that the tickets are updated regularly.
Here Comes the Jackpot
Hitting the Powerball jackpot is not rocket science, however, you will need to be an extremely lucky person to win it all!. When the 5 numbers you have chosen along with the Powerball number matches to the ones on the winning combination, you win the jackpot.
Every time you purchase a ticket, 50% of the price, goes into the prize pool with a split of 30:20. 30% to the jackpot pool and 20% to other prizes. The rest of the 50% goes to the state where the ticket was bought to cover various kinds of costs such as retailer costs, operation costs, etc.
Hence, even if you do not hit the jackpot combination, it ain't the end of the world. You can also receive a payout with several combinations.
Biggest Powerball jackpot winner 
The Payout – After a Job Well Done
As a continuation of the previous paragraph, you got a look at how the jackpots work, so let's take a look at what can be called the most important aspect of a lottery – The Payoff.
The payouts are given to you depending on how many of your numbers have matched the numbers called. One of the major payouts apart from the jackpot is matching the Powerball as this gives you 200x to 300x times the ticket cost.
For example, in India, the price of a lottery ticket is as low as Rs.2, however depending on the game, if you match only the Powerball, you can receive up to Rs.400.
Here is a table explaining the payout depending on the matches your ticket has with the winning numbers:
| | |
| --- | --- |
| Numbers | Prize |
| Match 5 numbers plus Powerball | Rs.100 crores |
| Match 5 | Rs.1 crore |
| Match  4 plus Powerball | Rs.7 lakh |
| Match 4 | Rs.7,000 |
| Match 3 plus Powerball | Rs.7,000 |
| Match 3 | Rs.500 |
| Match 2 plus Powerball | Rs.500 |
| Match 1 plus Powerball | Rs.275 |
| Match 0 plus Powerball | Rs.207 |
You should understand that the numbers are in a ball-park figure and rounded off to the nearest 0. However, these are the payouts you can expect from Powerball lottery in India depending on the nature of the lottery, if online or offline.
Can You Buy Powerball Tickets in India?
Yes, you can buy Powerball tickets in India online. There are many betting operators in the country which allows you to participate in the lottery and buying tickets from your home or on the go through your phone or tablet.
Resellers and agents sell tickets all over the world, however, by playing online, there are many advantages you receive.
To participate in the online lottery in India, you will first need to register yourself in any of the casinos online in India. It is however very important to check which website operator suits your needs. We have curated a list of operators with a wide selection of legit Powerball Lotteries accepting Indian players.
Many of you might not be aware of the scope of international lottery which accepts Indian players. A modern lottery site must include:
Good promotions for the users who would want some help to set up.
A combo of casino and lottery games for the people who like variety.
A stable and well-performing mobile app or mobile site for the players who are on the go.
Wide range of payment options would always be helpful as it gives users more options.
Prompt customer service to help you every step of the way.
List of Powerball Sites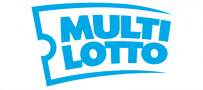 Rated as the best Indian Online Lottery 2020
Big variety of international lotteries
Several e-Wallet payment options
Online lottery & online casino

Get 1 US Powerball entry FREE when you purchase your first online lottery entry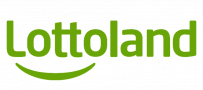 Buy 1 get + 1 Free: Powerball lottery ticket! ₹600 ₹300
Site & App specialized for India
Accepts INR & fast withdrawals
The best paying lottery games
How Do You Play Powerball Online?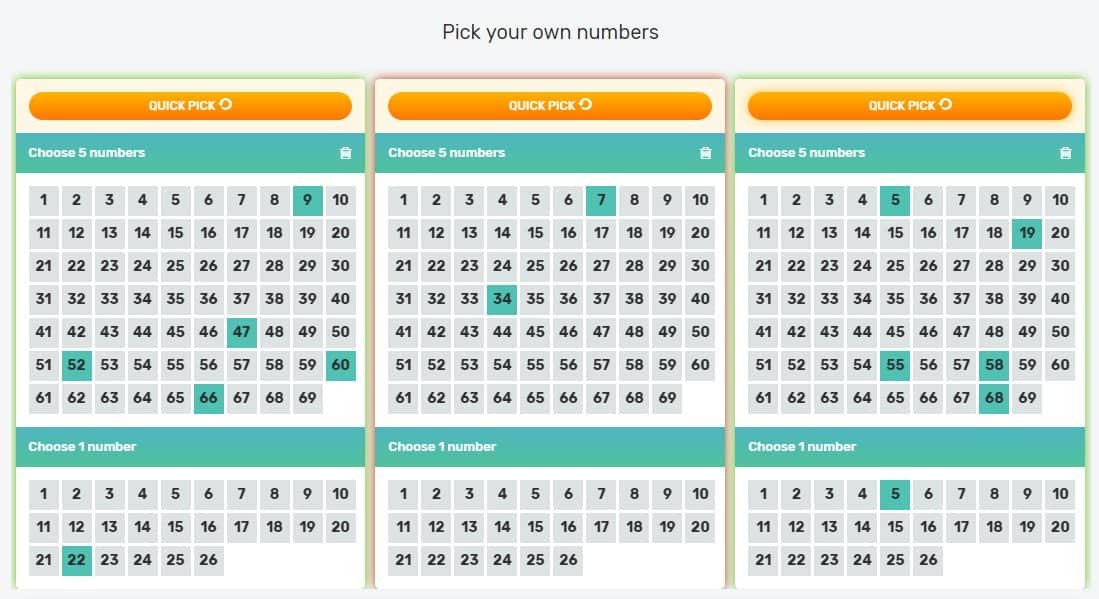 Powerball as mentioned before can be played on many betting operators online. All you have to do is sign up and make an account. Once you do, since most of these operators offer a wide range of game categories such as live casino, sportsbook, slots, etc. you will have to select the section of 'lottery' to play.
Once you visit the section of lotteries, you can choose the type of lottery you wish to play, in this case, it will be Powerball.
20 tickets will be displayed on the website from which you can choose one ticket or several. From each ticket, you are required to pick 5 numbers and 1 bonus number.
Each ticket costs about Rs.270 and the jackpot can go up to Rs.600 crore, which is similar to the Megamillions lottery.
These websites accept Indian players, however, INR is not accepted majorly. Hence you will have to play in Euros.
You can either choose the numbers on your own or the website chooses numbers for you with the 'Quick Pick' feature.
The date of the draw will be mentioned on the top side of the website. However, once the numbers are chosen, you can change it later. However, you can buy more tickets and try your luck with another set of numbers.
Once all the numbers are chosen, you will have to pay the amount and then wait along with the D-Day!
There are variations of Powerball as well. You can choose from the options of:
Single Game
System Game
Group Play
System Game
With the system game, you can increase your chances of winning by choosing many number combinations. You can choose from a minimum of 1 combination which contains 5 numbers to 792 combinations which contain 12 numbers. This increases your odds of winning substantially.
Group Play
As the name suggests, group play can be chosen to play with friends or family where you can boost your odds of winning and lower or split the cost of the tickets. You can pick a combination of main numbers ranging from 5 to 12 and a maximum of 2 bonus numbers.
Once you choose a combination, you will have to mention the name of your group along with the number of people in the group. The website will automatically divide the possible winnings by the number of people. How cool is that? No need for excessive Math skills!
Hot and Cold Numbers
The concept of hold and cold numbers is quite simple. However, you should keep an eye out for the numbers which come out during the draw. Hot numbers are the ones which keep reappearing during the draw.
The hottest numbers in Powerball are 16,20, 23, 32 and 41. Whereas the cold numbers are often in the 60's range such as 60, 65, 66, 67 and 68.
There are also a set of numbers called overdue numbers which have not appeared recently in consecutive draws. Many people often bet on these numbers as, given their absence from the draw, reappearance is only a matter of time.
---
FAQs
How much does a Powerball ticket cost?
Rs.200.
What is the biggest Powerball jackpot?
The biggest online Powerball jackpot was $1.5 billion which converts to Rs.103 crore.
What are my chances of winning?
For each type of prize, there are certain odds to it. For example, getting only the Powerball number matched has the highest odds of 1 in 40 whereas getting all 5 main number, as well as the Powerball number, has the lowest odds of 1 in 20 crores.
Are there any numbers better than the others?
There are hot and cold numbers in a Powerball but it requires you as a player to keep an eye out to all the draws and check which numbers are reappearing and the ones who do not appear at all. Betting on numbers which haven't appeared for a long time can increase the odds of winning.
When is the Powerball draw?
Powerball is drawn every Wednesday and Saturday at 10:59 pm Eastern Time. In India it will be 8:30 am on Thursday and 8:30 am on Sunday.
What are the rules?
You will have to be above 18 years of age to participate in a Powerball draw. To deposit and withdraw money, you must provide valid ID proof and address proof.
How can I be sure I will receive my money?
Online gambling operators are under strict laws governed by various gambling authorities to make sure that every winning is deposited in the player's wallet as soon as it is won. You can be rest assured that you will be receiving the money if and when you win.