4 Best Lottery Apps In India
There are plenty of lottery apps available in India, but which is the best?
We have ranked the top four Indian lottery apps based on our in-depth lotto reviews.
Our reviews cover all parts of an online lottery site, but in our ranking of the best lottery apps in India, we took three factors into account as our main guidelines when rating each brand.
The factors are:
Popularity – Which is the most played lottery app in India?
Customer Experience – Is the app easy to use?
App Exclusives – Are there any features or games exclusive to the app?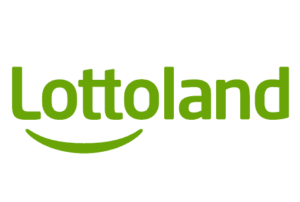 1. Lottoland – Best Lottery App in India
When it comes to the most popular lottery app in India, Lottoland wins by a landslide. Ever since online lottery games started getting popular in India, Lottoland has been at the forefront, giving players in all Indian states a great lotto experience. With the best online lottery games, fast withdrawals and deposits with Paytm and impeccable customer service it's easy to understand why it is so popular.
Thousands of Indians have played at Lottoland India and, have used their top-of-the-line app.
The lottery app of Lottoland is easy to use and offers all the same features you would find if you were to visit the site on a computer. In the app, you can also turn on notifications and customize your setup in a way that is not possible on the web browser version of the brand.
Nonetheless, Lottoland works great without a lottery app as well, and you can easily play through your mobile browser. If you play a lot, we recommend downloading either their iOS or Android app for the best possible experience.

2. Multilotto – Top-Rated Indian Lottery App for Android
Multilotto is a great online lottery brand that is available all over the world, including in India! It offers an app you can download, one for Android devices and one for iOS. The Multilotto mobile app is very easy to use and quick to load.
Although there is a Multilotto app, there aren't any lottery app exclusives other than the standard features like saving your preferred payment methods, processing withdrawals quickly with your saved payment methods, and getting personalized offers based on what games you play.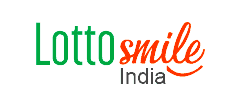 3. LottoSmile – Top-Rated Android Lottery App
LottoSmile offers an exciting lottery app available to download on both iOS and Android. It is one of the most played lottery apps in India, with players from the north to the south using it.
In the lottery app, you can easily find special offers, the latest lottery results and winner stories easily in the sidebar navigation. You can also find a shortcut to all the best international lottery games, and get in contact with customer support quickly.
When you are signed into the lottery app, you can personalize notifications and access your playing history.
The Android lottery app for LottoSmile can be downloaded through an APK from their website, and you can find the iPhone lottery app in the Apple App Store.

4. TheLotter – Long-standing Lottery App
The same company is behind both LottoSmile and TheLotter; so their apps work very similarly. The reason why the LottoSmile lottery app is ranked higher than the TheLotter lottery app is the simple reason that LottoSmile is exclusively dedicated to Indian players.
Nonetheless, TheLotter offers an excellent online lottery app with the same exciting features, like personalized jackpot and results alerts.
Download this lottery app through the Apple App Store or an APK on the brand's main website.
Online Lottery App Benefits
There are plenty of great benefits and reasons to use lottery apps in India. Three of these benefits are:
Quick Access
Safe and Easy Deposits and Withdrawals
Notifications
Quick Access
The main benefit of using an online lottery app is the speed of the application. You can get quick access to all the lottery games and other important sections, thanks to the app being downloaded on your phone. This means you don't have to load the whole site every time you open the app.
You can also save websites on your mobile browser to get fast access to online lotteries that do not offer apps.
Safe and Easy Deposits and Withdrawals
In a lottery app, you can save your preferred payment and withdrawal methods, so your transactions get processed instantly. You can also use the two-factor authentication available on some smartphones, such as fingerprint verification and Face ID, to further secure your transactions.
Notifications
Notifications are another great benefit and reason why you should download an online lottery app. In the different apps, you can personalize your notifications to make sure you are on top of your lottery game and only get relevant information sent to you.
Notifications can also be added to mobile browser lottery apps, but it is a bit trickier, so if you are not so tech-savvy, it's better to download a lottery app like Lottoland or LottoSmiles.
Top-Rated Online Lottery Apps
Are Indian Lottery Apps Legal?
If an Indian lottery app is legal or not all depends on where the company behind the app is located.
For example, lottery is illegal in several Indian states, but state laws apply only to domestic operators, whereas federal laws apply to foreign and domestic operators. Since there is currently no federal law prohibiting foreign online lottery apps, you are completely free to play at the recommended lottery apps on this page.
We do not recommend you to play at Indian lottery apps that we have not reviewed, as we cannot guarantee that they are legal lottery apps.