Best Casinos to play Craps 2023
Learn Craps Strategy
To learn Craps strategy, you first need to know how to play Craps.
The basics are essential when using a strategy, as they'll make sure that you understand what is going on on the table.
Yes, you can still use a strategy blind without understanding Craps rules, but you might end up confused as to why your bet didn't win.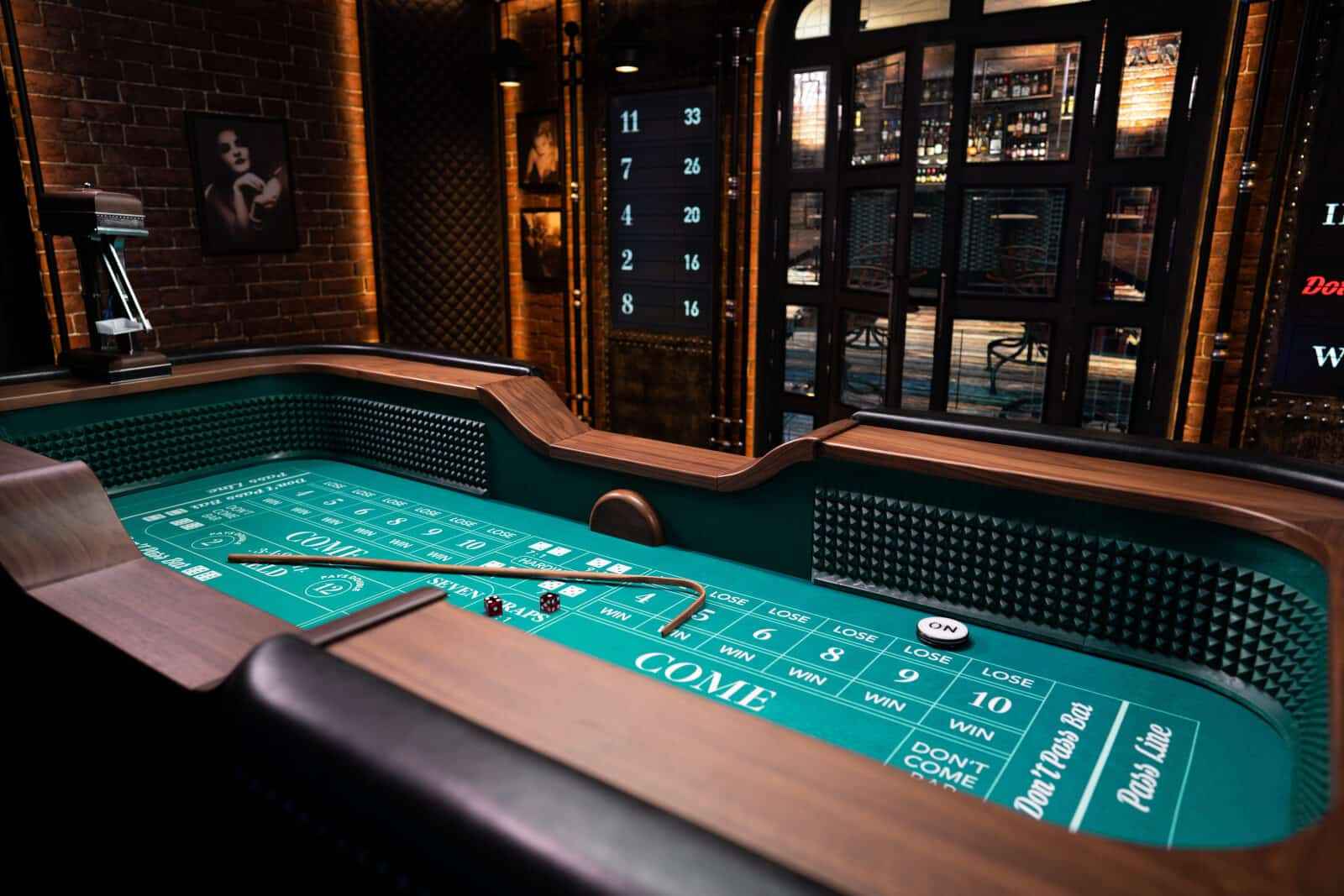 Craps Winning Strategies
All of the strategies we are presenting here are winning craps strategies. But in the end, Craps is a game based on luck, so there are no guaranteed winning strategies available.
What you'll get from these strategies are the tools to increase your winning chances in a strategic way by placing specific craps bets.
Iron Cross
The Craps Iron Cross strategy is based on a Pass Line bet, Place bets, and a Field bet.
Iron Cross works best if the Point is 5, 6, or 8. The reason being that it's the cheapest setup.
The result of using Iron Cross is that you will win on ANY NUMBER except seven.
The Field bet covers 2, 3, 4, 9, 10, 11, and 12, while your Place bets cover the missing two, and the Point (your Pass bet,) covers the last number.
Iron Cross step-by-step
1. You place your Pass Line bet.
2. Dice are rolled until a Point is hit.
3. You place a Field bet.
4. You place Place bets on the numbers not covered by the Field or the Point.
5. Dice are rolled, and if they show anything else than a seven, you'll win!

Craps Iron Cross Example:
You place one unit on the Pass Line bet.
The dice roll a five, so the Point is on five.
You place one unit on the Field bet, one unit on number six, and one unit on number eight.
All numbers are now covered with bets.
Dice roll a nine, Field bet pays 1:1, giving you one unit in winnings.
You'll place another Field bet, the other bets remain.
The dice roll a five, which means your Pass bet wins even money, giving you a one unit win.
The Field bet is returned to you, Place bets remain but are now inactive, the marker is turned "OFF," and it's time for a new "come out roll."
Three Point Molly
This craps betting strategy makes use of the Pass Line bet and the Come bet.
The "purpose" of this strategy is to secure your Pass Line bet, as a Come bet is paid on a 7 or 11, numbers on which a Pass Line bet will lose after the Point is established.
The Come bets should be played with the same bet as on the Pass Line bet. For example, if you've got one unit on Pass Line and double Odds behind that, that's what each Point should have as well.
Three Point Molly step-by-step
1. You place your Pass Line bet.
2. Dice are rolled until a Point is hit.
3. You place a Come bet.
4. Your Come bet is placed on a number.
5. Place another Come bet.
6. The second Come bet is placed on a number.
7. If one of your Come bets win, place a new one.
8. Round is played until a 7 is hit.
Inside 22
The name of this strategy is a hint on how to play it. It's based on placing a Pass Line bet and then betting on the inside Place bets (5, 6, 8, 9) to cover all of them.
Obviously, if your Point is on an inside number, there's no need to put a Place bet there. The bet amount on these bets add up to $22, hence the name.
Inside 22 step-by-step
1. You place a Pass Line bet.
2. Dice are rolled until a Point is hit.
3. Ensure you have one unit on all inside Place bets (5, 6, 8, 9).
4. Dice are rolled, and you'll win on any of these numbers!
Playing the dark side
Maybe not a strategy as such, but playing the Don't Pass Line has its advantages. The house edge of playing these bets is lower, which instantly increases your chances of winning.
The reason why many people won't play these bets in brick-and-mortar casinos is that they win when everyone else loses. In short, it won't bring friendly faces your way.
However, when playing at a Craps table online, that is not a problem, and you can play the Don't Pass Line in peace.
Bonus strategy: Stacking the Pass Line!
This is more of a tip than a strategy as such. But you remember that during the "come out roll," rolling a 7 will pay even money.
Since you're just looking to get a Point, you basically just got free money from the casino! Stack that money right on top of your Pass Line bet, and you've doubled it!
If you win, you'll get a much higher payout, while if you lose, you'll only lose your own Pass Line bet from your bankroll, the other is just money that came from the House and went back to the house. No harm, no foul.
Does Martingale work for Craps?
Craps is a game with many different bets, and none of these bets have a 50/50 chance of winning.
Only if you are placing several bets to cover your options, such as the strategies above, will you have high enough chances of winning.
The problem is; the payout won't be worth it.
So when playing Craps online, you should not use the Martingale strategy!
Why follow a craps strategy?
Using a Craps strategy when playing online is a perfect next step in your gambling.
The strategy will let you see the Craps table in a new light, where you can act on winning opportunities and impress your gambler friends!
All in all, Craps strategies tie together your basic knowledge of the game with the potential of Craps.
In short, you'll be a Craps expert.
Play responsibly
Using a strategy is not cheating, nor is it a shortcut to wealth. At the end of the day, you are playing with your investment, and a moment of bad luck can still deplete your bankroll.
We do therefore strongly recommend you to play responsibly. Either by using the tools offered by the casino or by setting your own limits and budgets.
In the end, the best gambling strategy is that which makes sure you don't gamble all your money away.
Which strategy is the best when playing craps?
As with other casino strategies, we believe that the best strategy is the one you can afford and understand.
If a strategy seems complicated or takes too much of your bankroll, don't use it!
When we're playing live Craps online, we like to use the Iron Cross strategy whenever the Point falls on an inside bet.
But we have to admit that we sometimes also play on the dark side, just for fun.
More Craps Guides