Climb the Tournament Leaderboard at VoodooDreams in 2020!
Categories:
Promotions
|
Published by:
Seven Jackpots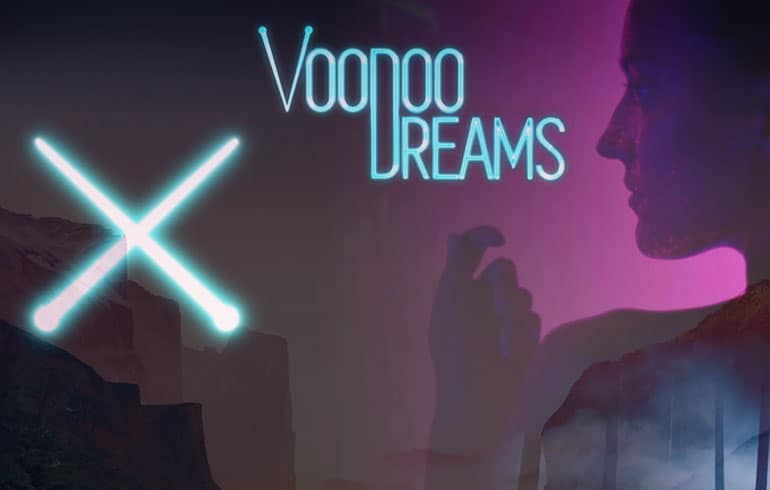 Make the most out of your VoodooDreams experience!
VoodooDreams is one of those online casinos that's taken the casino concept and created something new.
They are part of a group of operators offering what is commonly known as a 'gamification' casino experience.
gamification
/ˌɡeɪmɪfɪˈkeɪʃ(ə)n/
noun
the application of typical elements of game playing (e.g., point scoring, competition with others, rules of play) to other areas of activity, typically as an online marketing technique to encourage engagement with a product or service.
For us as players, this means that we can enjoy a more immersive casino experience, similar to that of a computer or video game.
At VoodooDreams, this entails Spells, Tournaments, and Duels. As well as XP (Experience Points) and SP (Spirit Points.)
Voodoo Tournaments and Duels
In this article, we'll take a closer look at one of the very profitable features of this Indian online casino – Tournaments.
These tournaments are 100% free to participate in; all you need is a VoodooDreams account.
New tournaments start every other hour and last for four hours, 365 days a year. In other words, there's never a bad time to join a tournament!
By now, you might be wondering, 'but, how do I climb the leaderboard and win?' The answer is written in the stars.
Seriously, stars are your tickets to glory and awesome prizes!
To collect these, you need to Duel other players. And this is where things get interesting.
How to Duel
You'll Duel by challenging other players. Pick the video slot you wish to Duel in, and at what stake the Duel will take place.
Then, the dueling begins!
Every time you win real money rupees in the game, you deal damage to your opponent. The Duel ends once the time is up, or as soon as only one player is standing.
You'll earn the usual XP and SP as you play, but when participating in a Tournament, you'll also earn stars!
Climbing that leaderboard, therefore, means that you'll want to Duel as much as possible. You don't have to win your Duel to earn stars, but you will obtain more when you win.
The higher you place on the leaderboard, the larger your pile of Spirit Points will be!
What can you do with your Spirit Points?
Spirit Points is the unique 'currency' of VoodooDreams. With your SP, you can obtain Spells. And out of the different spells available, it's Spirit Magic you want to aim for.
These are no-deposit, wager-free free spins and cash prizes that you can 'purchase' with your Spirit Points.
You're, for example, able to grab up to 40 free spins worth ₹20 each, or up to a massive ₹3,28,000 in cash!
There are loads of different spells to enjoy besides Spirit Magic, such as Blood Magic, Dark Magic, and Light Magic.
So, if you feel like enjoying some magical, adventurous fun, head on over to VoodooDreams now. Magic waits for no warlock!
Relevant news