Best Casinos to play Crazy Time 2022
How to play Crazy Time
The base game of Crazy Time is a lucky wheel, where you place bets on what number you believe the wheel flapper will stop on.
The wheel has 54 segments, each containing a number (1, 2, 5, or 10) or a bonus-game. A Top Slot spins above the wheel during each new round, giving either of the numbers or a bonus game a random multiplier.
To play the game, place a bet on the number or bonus game you believe the flapper will stop on. If it stops on your number, you've instantly won, and if it stops on your bonus game, you will move on to the game, where unique rules apply.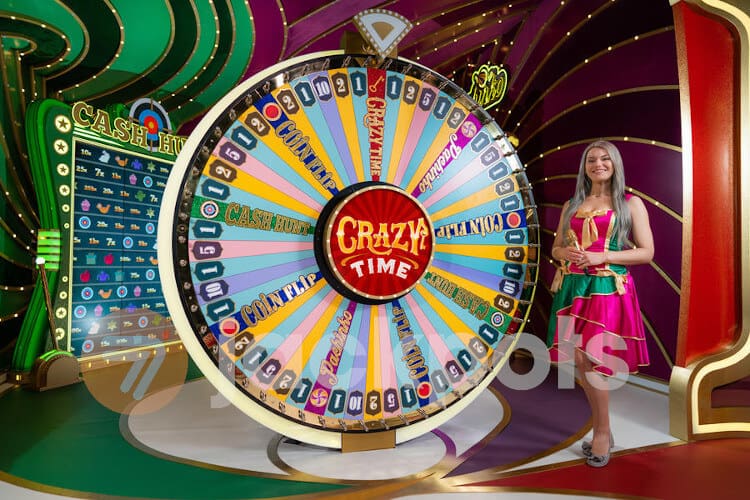 Crazy Time Live Dealer
The live dealers in the Crazy Time casino game are called Game Presenters, and they make sure that you have a good time playing the game.
Game Presenters are very different from regular live casino dealers in that they are more focused on entertaining you and keeping a high energy throughout the game.
In Crazy Time, you'll get to see up to two presenters simultaneously, depending on the bonus game played.
Pachinko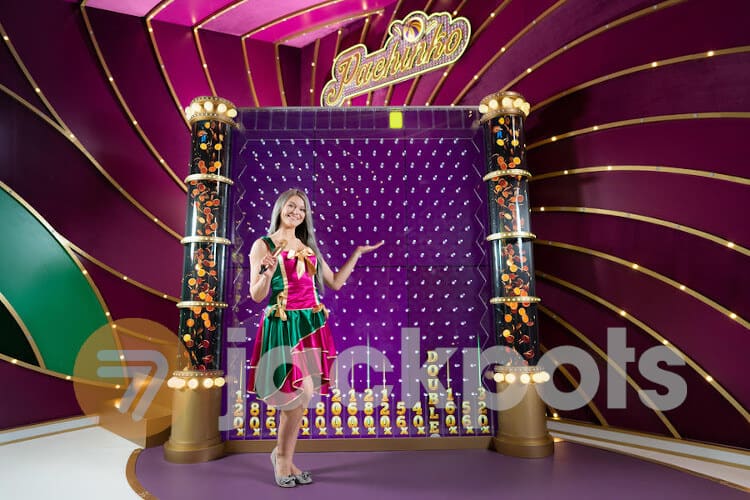 The game of Pachinko is played on a large vertical wall filled with pegs. A physical puck is dropped from the top of the wall and will travel down to reach the bottom. At the bottom of the wall, there are 16 random multipliers.
If the puck lands on a multiplier, your bet is multiplied, but there's a chance to land on a "DOUBLE", which doubles all multipliers on the wall and triggers a new drop.
Cash Hunt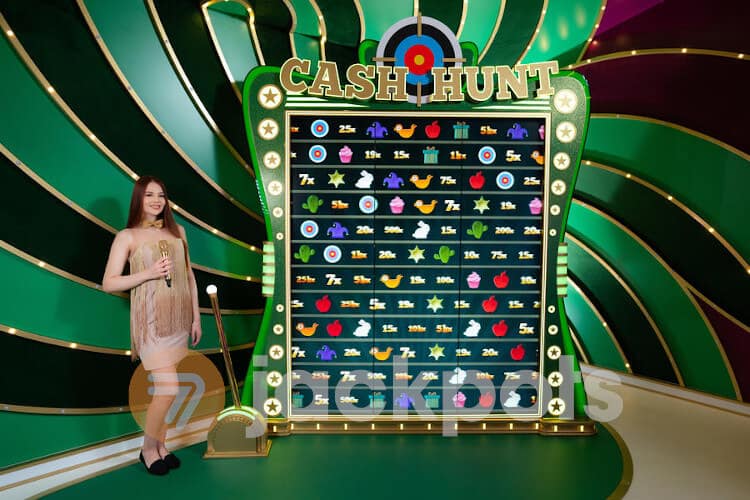 The Cash Hunt bonus-game is an interactive feature where 108 random multipliers are shown on a digital board. Each multiplier is then covered with a random symbol and shuffled.
You are then using your mouse or finger to drag a target to aim at the symbol of your choice. When the time is up, a cannon shoots your target and reveals the multiplier, which will multiply your bet and decide your winning payout.
Coin Flip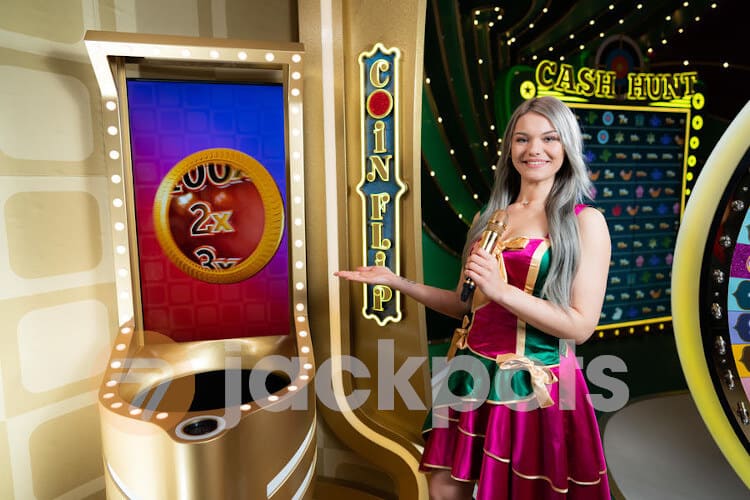 This is a classic game of "Heads or Tails," but here it's Red or Blue. Each side's multiplier is randomly selected, and you are asked to choose which color you want to play.
Once selected, the coin is automatically flipped, and the side of the coin facing up is the winning side where you'll win the multiplier shown if you chose that side.
Crazy Time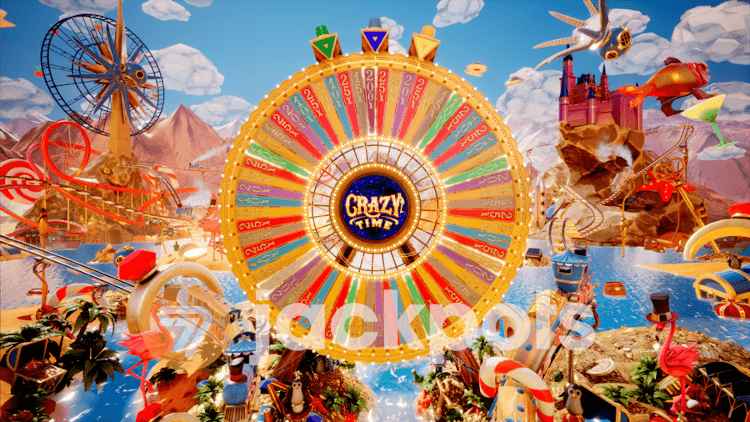 The main Crazy Time bonus-game is a larger version of the base game's lucky wheel, here without bonus-games, and with three flappers instead of one.
You choose your flapper, green, blue, or yellow, and then the wheel is spun. The wheel can land on a multiplier, a DOUBLE, or a TRIPLE. The double or triple will double or triple the multipliers on the wheel and trigger a respin.
Crazy Time Casino Game Rules
Crazy Time rules are simple and only require you to place a bet on the initial money wheel to participate in the game.
It is very important that you place bets on the bonus games if you wish to participate in them. Only players with an active bet on the bonus game triggered will qualify to participate in it.
For the three bonus-games that require interactive choices from you, failing to choose before the time is out will automatically assign you a choice. In other words, you won't get disqualified for not choosing.
Crazy Time bets and payouts
Bets in Crazy Time starts at ₹1 and goes up to ₹1,00,000.
Payouts depend on the bets placed, where number 1 pays 1:1, number 2 pays 2:1, number 5 pays 5:1, and number 10 pays 10:1. Each of the bonus-games has a max payout limit of ₹5,00,00,000.
The RTP of the game is 96.08%.
Mobile Crazy Time
One would think that such a complex game would be limited to computer players, but that is absolutely not the case. We would even say that Crazy Time from Evolution works best on mobile devices!
With an optimized screen and high-quality live stream, this game will deliver flawless entertainment no matter if you are using an Android or iOS device. We recommend using your device in landscape mode to get the best experience.
Conclusion
Crazy Time is the way to go if you are looking for a live game show game that has it all.
This game brings a lot of action and excitement, and that can be enjoyed by live casino players and slot players alike, thanks to its unique structure.
It's no surprise that Crazy Time is one of the most popular online real money live casino games in the world!