Is Pragmatic Play games available in India?
Unfortunately, Pragmatic Play games have been missing from Indian online casinos since the 1st of March, 2023. So if you are looking for games like Sweet Bonanza Candyland and Spaceman, you will have to choose casinos outside of India. We hope that Pragmatic Play will return to India in the future.
Best Sweet Bonanza Candyland Casinos
Sweet Bonanza Candyland Game Facts
Name of Game: Sweet Bonanza Candyland
Game Type: Game Show
RTP: 91.15% – 96.48%
Game Provider: Pragmatic Play
Minimum Bet: ₹10
Maximum Bet: ₹1,00,000
Maximum Win: ₹5,00,00,000
Release date: November 2021
How to Play Sweet Bonanza Candyland Game
With this guide, learning how to play Sweet Bonanza Candyland is a piece of cake!
First of all, since this is a game show, you always have a game show host to guide you through the game.
Secondly, the base and bonus games are intuitive; learning how they work takes only a minute.
To start playing Sweet Bonanza Candyland from India, just follow these steps:
Pick one of the selected Sweet Bonanza Candyland casinos from our top list.
Sign up to the casino and make a deposit.
Head over to the casino's live casino section and locate the Sweet Bonanza Candyland game.
Adjust the bet level to one you feel comfortable with, and place at least one bet.
See if you've won or qualified for a bonus round!
Sweet Bonanza Candyland Payouts and Segments
There are 54 segments on the wheel in the Sweet Bonanza Candyland game. Of these, 45 are colored and numbered either 1, 2, or 5. The remaining nine segments hold the game's unique bonus features!
We've created the table below to make it easier for you to understand the Sweet Bonanza Candyland payouts. Boosted payouts are possible with the help of the Sugar Bomb feature, which we'll go into more detail about further down in this guide.
| Wheel Segment | No. of Segments | Payout |
| --- | --- | --- |
| 1 | 23 | 1:1* (*2:1 boosted) |
| 2 | 15 | 2:1* (*4:1 boosted) |
| 5 | 7 | 5:1* (*10:1 boosted) |
| Bubble Surprise | 3 | Up to 24:1* (*49:1 boosted) |
| Candy Drop | 2 | Up to 999:1* (*1999:1 boosted) |
| Sweet Spins | 1 | Up to 19,999:1 |
| Sugar Bomb | 3 | Up to 9:1* (*19:1 boosted) |
Sweet Bonanza Candyland Bonus Rounds
What makes the Sweet Bonanza Candyland game unique is its bonus rounds.
You have the chance of landing Sweet Bonanza Candyland multipliers, and three separate bonus rounds able to pay out really big prizes!
Bubble Surprise, Candy Drop, and Sweet Spins are all bonus rounds, while the Sugar Bomb adds multipliers to the game when it lands.
But remember, to qualify for a bonus round; you have to have an active bet placed on it!
Bubble Surprise
The Bubble Surprise bonus holds three segments on the wheel, and the game is located to the left of the wheel.
This bonus is played like a one-wheeled slot, where five symbols are showing, each with its own payout:
Blue candy: Awards a 5x bet payout
Purple candy: Awards a 10x bet payout
Red heart candy: Awards a 25x bet payout
Candy Drop symbol: Activates the Candy Drop bonus
Sweet Spins symbol: Activates the Sweet Spins bonus
Candy Drop
In Candy Drop, you choose one of three colored candies to drop onto a Plinko-inspired board.
The candies move individually down the board, passing four checkpoints on the way down.
Each checkpoint contains a multiplier, and each newly collected multiplier is added to the final multiplier, which is then added to your payout.
Land a 1000x multiplier by dropping the candy to move through all purple checkpoints.
Sweet Spins
The Sweet Spins bonus game is heavily based on the Sweet Bonanza slot game and is played on a 6×5 grid with symbols, cluster pay mechanics, and a classic tumble feature.
You start with 10 Free Spins, with the possibility to retrigger five more spins by landing at least three lollipop scatter symbols.
Clusters of at least eight symbols count as a win and disappear from the grid, with the tumble feature making new symbols fall onto the grid. Winning clusters add to the total multiplier of the bonus.
Sweet Spins is the bonus feature with the highest possible payout in Sweet Bonanza Candyland, able to pay out a staggering 20,000x your bet!
Sugar Bomb
The Sugar Bomb segment of the base game wheel will trigger a multiplier and a respin. A multiplier between 2x and 10x is randomly selected, after which the wheel will make another spin.
Whichever segment the respin lands on will be multiplied by the Sugar Bomb; this includes the bonus rounds!
"Sweet Bonanza Candyland is Pragmatic Play's answer to Evolution's Crazy Time. It's a colorful and sweet game show, I absolutely love the game show host's costumes, and the game itself is fun. I think that Sweet Bonanza Candyland is a great game for any fan of the Sweet Bonanza slot or money wheel game shows."
– Felicia Wijkander, Editor in Chief at SevenJackpots
Sweet Bonanza Candyland Betting Strategies
You have several Sweet Bonanza Candyland strategy options when playing, each one giving you a new twist to the game!
Using a Sweet Bonanza Candyland betting strategy is a fun way to enhance the game; just remember, the game is based on chance, and no strategies will guarantee a profitable return.
We'd recommend using a strategy for extra entertainment and never playing with funds that you can't afford to lose.
Using a strategy is a lot of fun but can make you easily lose track of how much you've played for. Having a bankroll is, therefore, a great idea.
Always bet on bonus games
Not betting on the bonus games means you won't qualify for them when they land! The bonus rounds are where the potential for big wins lies.
We recommend placing at least one small bet on each bonus game every round. That way, you ensure you'll never miss out on a bonus.
Bet on a single number and hope it hits
Whenever you want to play a slow and steady game without putting a lot of money on the line every round, betting on a single outcome can be a good idea.
Just keep in mind that some outcomes appear more often than others as they are more frequent on the wheel.
Don't use "bet on all numbers" bet
Using the "Bet on all numbers" strategy is sure to do one thing, make you deplete your bankroll quickly.
Unless you're incredibly lucky that a bonus round lands and pays big, the strategy of covering all bets is not profitable, not even in the long run.
Should you play the Sugar Bomb Booster?
The Sugar Bomb Booster is a feature available in your player interface. Toggling the Sugar Bomb Booster ON will increase your bets by 25%, enabling Sugar Bombs multipliers to double every time they hit.
In other words, with the booster on, the maximum multiplier possible from the Sugar Bomb is 20x instead of the original 10x.
Should you play the Sugar Bomb Booster? The feature only pays off if the Sugar Bomb hits, which it only does 3.50% of the time. With a 1/4 bet increase for a 3.50% chance, chances are higher that you'll lose more than you'll gain. In other words, we do not recommend using it.
Sweet Bonanza Candyland Casinos
The time has come to pick the perfect Sweet Bonanza Candyland casino. But how would you do that with so many online casinos in India?
We have done the hard work for you by hand-picking three Sweet Bonanza Candyland online casinos that we think are best for Indian players.
Each casino has been carefully reviewed and analyzed by us, following a strict review process that ensures each casino is fairly ranked.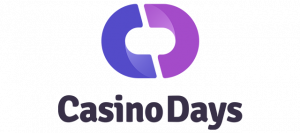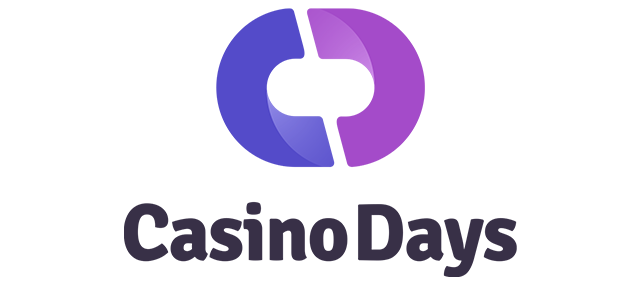 Casino Days
Casino Days is our top choice for a great Sweet Bonanza Candyland casino!
Casino Days has delivered top-quality online casino entertainment to Indians since 2020, and they continue to do so with their library of over 4000+ casino games and a cashier filled with local and safe payment methods.
To start playing Sweet Bonanza Candyland at Casino Days, you can deposit as little as ₹500. There's even a game category dedicated to game shows where you've got several other games to explore!

Big Baazi
With Paytm deposits as low as ₹200, Big Baazi is a clear runner-up to Casino Days for the best Sweet Bonanza Candyland casino!
The sleek website design makes Big Baazi easy to navigate when looking for games, and they also utilize a cash bonus mechanic that unlocks all bonus funds in real money whenever the wagering requirements are reached!
Sweet Bonanza Candyland is far from the only game at Big Baazi. Explore thousands of games, from video slots and table games to other game show games like Crazy Time and Lightning Roulette.


Bettilt
If you are looking for a casino with an even lower minimum deposit limit than Big Baazi, Bettilt is a great choice!
Their minimum deposit lies at only ₹100, which gives you ten small bets at Sweet Bonanza Candyland!
Out of the three Sweet Bonanza Candyland casinos listed here, Bettilt is the only one that offers sports betting besides a big casino games library.
Play Crazy Coin Flip, Monopoly Live, and slot games, and place bets on your favorite games, all in one place!
Sweet Bonanza Candyland App
Mobile devices have come a long way within the last few years, as have internet connections and video processing.
As a result, many casinos can today be considered a Sweet Bonanza Candyland app. Essentially, this is a casino app with the Sweet Bonanza Candyland game available.
In other words, there are no dedicated Sweet Bonanza Candyland apps; you will have to download an app from a casino and play the game there.
Casino apps like these are usually found on the casino's website, and there are even instructions on downloading and using the app from India.
Deciding to use a Sweet Bonanza Candylan app instead of playing through your mobile browser comes with two perks:
Speed: With an app, many components are already downloaded to your mobile phone. This means faster loading times and less internet usage.
Interface: An app is a separate software, so you won't have any annoying web browser fields taking up space on the screen of your mobile device.
Do you want to play the game through an app? These are our top-three app casinos:
BlueChip – Great Sweet Bonanza Candyland app casino
Casino Days – 100% Mobile-Optimized app website
1xBet – Sweet Bonanza Candyland app for Android and iOS
Download Sweet Bonanza Candyland App
If you are ready to do a Sweet Bonanza Candyland download but aren't sure how to, this section of the guide is for you!
As mentioned, online casinos will often have a dedicated page on their website for app downloads. Here, you'll find instructions, and a link to their APK download and the App Store where relevant.
Follow this step-by-step guide to download any casino app:
Select your app-supported casino.
Initiate the app download via the App Store or by downloading the APK file available on the casino's website.
Complete the app installation.
Log in to your casino account.
Deposit, find the game in the app, and start playing!
Sweet Bonanza Candyland Bonus
Using a Sweet Bonanza Candyland bonus is an excellent way to boost your winning probabilities without relying on luck or strategy.
You will come across two different casino bonuses at online casinos; bonus money and cash bonuses.
The first credit you with playable "bonus funds." To wager this bonus, you'll have to play with the bonus balance. The cash bonus will instead remain locked, and you will wager using your real money balance. Once bonus criteria are met, you'll unlock the full bonus amount in real money.
We recommend Casino Days for your Sweet Bonanza Candyland bonus, as they use the cash bonus mechanic. Deposit, play, and withdraw freely while you wager, and then just collect the real money prize once wagering is complete.
Sweet Bonanza Candyland FAQ
You are currently only able to play Sweet Bonanza Candyland at casinos outside of India, as games from Pragmatic Play are currently unavailable at Indian casinos.
Yes, Sweet Bonanza Candyland is a live dealer game, meaning it is only available to play for real money.
The optimal theoretical RTP of Sweet Bonanza Candyland is 96.95%, but the game ranges between 91.15% and 96.48% due to the nature of the game and its varying components.
The best Sweet Bonanza Candyland bonus is the one you will use! We prefer cash bonuses as they allow you to deposit and withdraw freely while wagering the bonus.
Pragmatic Play's Game Show Library
Pragmatic Play were quick to hop on to the game show craze once Evolution released their first game show game, Dream Catcher.
While Mega Wheel was Pragmatic Play's first game show, Sweet Bonanza Candyland came soon after Evolution's extra-everything money wheel game Crazy Time.
Although Pragmatic only holds three game show games to their name so far, it's important to keep in mind that, while Evolution is a provider exclusively creating live games, Pragmatic only recently moved in to live dealer games after only focusing on slot games.
Besides the Mega Wheel and Sweet Bonanza Candyland Pragmatic Play games, there's also Boom City.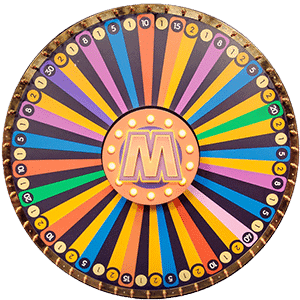 Mega Wheel
Mega Wheel is Pragmatic Play's response to the Live Dream Catcher game from Evolution.
RTP: 96.51%
Minimum bet: ₹5
Max win: 500x
Released in November 2020, Mega Wheel is a money wheel-type game show where you aim to predict which segment you think the wheel will stop on.
In comparison to Sweet Bonanza Candyland, Mega Wheel is simpler. There are no bonus rounds, and the only additional feature is the Mega Lucky Number feature which gives the chance of increasing the payout up to 500x your bet.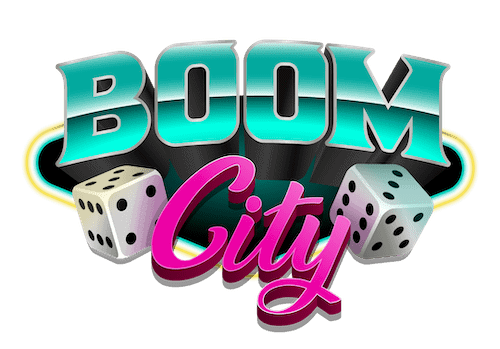 Boom City
Boom City is a game show concept only found at Pragmatic Play. Two oversized dice are rolled to reveal the outcome of the game. There are three bonus games, Dice Battle, Lucky Drop, and Boom or Bust.
RTP: 96.51%
Minimum bet: ₹5
Max win: 20,000x
While Sweet Bonanza Candyland is a money wheel and Boom City is played with dice, the games share similarities in that they have several bonus games each.
In Boom City, the dice decide the horizontal and vertical steps that will be taken on a 6×6 playing grid. Boom City's max win is 20,000x, which also matches Sweet Bonanza Candyland's.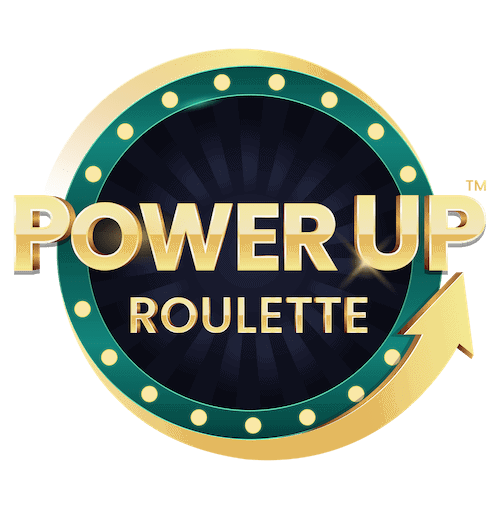 PowerUP Roulette
PowerUP Roulette is another game from Pragmatic Play that responded to one of Evoution's games. In this case, the ever-so-popular Live Lightning Roulette game.
RTP: 97.30%
Minimum bet: ₹10
Max win: 8000x
In PowerUP Roulette, multipliers are added to all numbers on the wheel, and you'll have to have a straight-up bet placed on the winning number to participate in the multiplied wins.
PowerUP Roulette is a fun variation from other game shows as it follows the rules of traditional European roulette. Five bonus rounds are present in PowerUP Roulette, bringing the max possible payout to a staggering 8000x!