Is Crypto the key to online gambling regulation?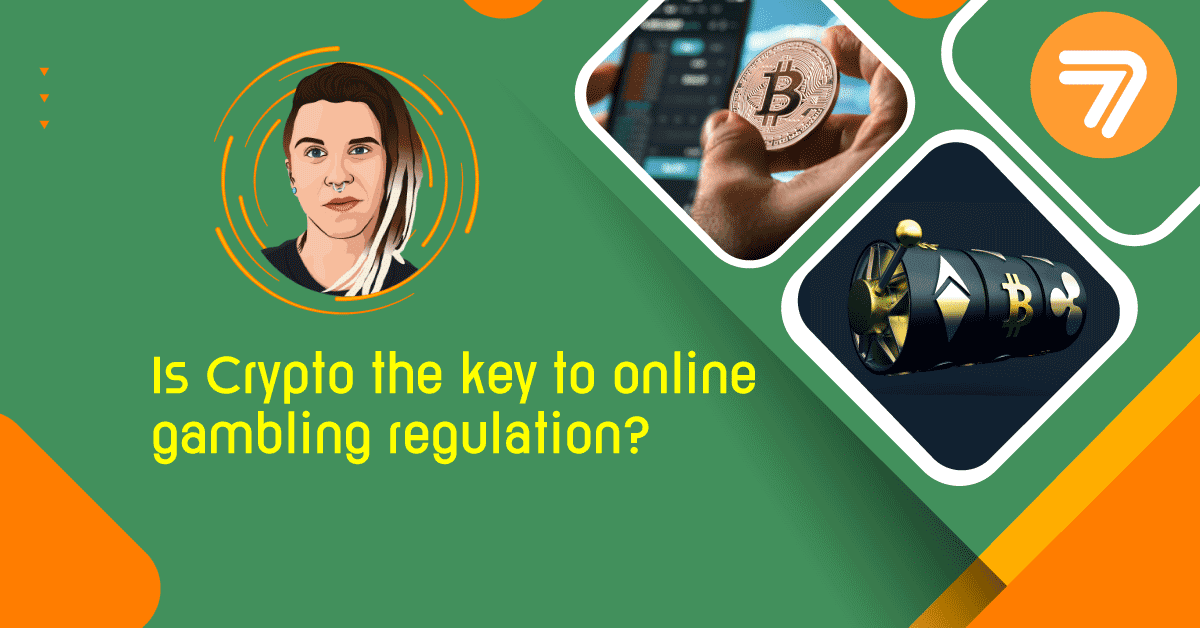 The views and opinions expressed here are those of the authors and do not necessarily reflect those of SevenJackpot or its clients.
Is Crypto kindling the ember of gambling regulation?
Gambling is somewhat of a black sheep in the herd of entertainment in India, and while other countries have moved towards regulating gambling in the name of protecting its consumers, India seems stuck in its ways of rejecting games of chance due to morals.
But things are possibly about to change. All thanks to cryptocurrencies.
"Cryptocurrencies are digital assets and decentralized systems that allow for secure online payments." – Investopedia
Cryptocurrencies are going haywire, and India ain't having it
If you've had an Internet connection in the last couple of years, you've probably heard about cryptocurrencies.
As a matter of fact, cryptocurrencies have spread like wildfires connected to bandwidth speed across the globe, with aam aadmis able to invest in digital moolah basically free from taxes, fees, and any other monetary agreements usually connected to "normal money."
And while this is great and all, cryptos aren't free from faults. While it is true that people have indeed become crorepatis from investing early in Bitcoin, DOGE, Ethereum, or other cryptos, what goes up, also must come down.
Queue; the Indian government.
Because the matter of the fact is this; desi people have made investments that India (up until recently) couldn't benefit from, and desi people are also making investments in a highly volatile market, which, for an individual, can trigger problems very similar to those of a gambling addict.
India will have regulated crypto, while gambling remains at standstill
So here we are, with India recently announcing that Indian residents will be required to pay a 30% tax on any crypto profits made. Taxation that pretty much adds cryptocurrency investments into the "grey area" of profits made from horse racing and lottery.
And if you're paying attention, you're probably seeing the same thing I'm seeing.
While the pros and cons of gambling have been the talk of the town since the birth of the Public Gambling act back in 1867, cryptocurrencies have done what no one thought would be possible; in a matter of months, united the country in making sure specific profits aren't seeping out from India's pockets.
Something that could've been done for online gambling years ago to earn India some sweet crores in tax profit.
So, why wasn't it?
Gambling and crypto are cut from the same cloth
At the end of the day, although digital currencies and online casinos are very different, they tread over the same broken glass. Both require monetary investments, both hold immense potential, and both can run anyone into financial despair if they're not careful.
The only reason crypto has jumped the queue on regulation is the immense asteroid-impacting force it's had on the world.
A "you snooze, you lose," kind of deal. Which brings us to online gambling.
Let Crypto regulation set an example for casino regulation
Crypto regulation can be the stepping stone towards seeing proper gambling regulation similar to that of Sweden, the UK, Italy. No vague definitions of "skill" versus "chance," just simple regulation that demands transparency, fairness, and care towards its gamblers.
Because while taxation on crypto solves any profit "leakages" in India, it doesn't solve the addictive behaviors that a volatile crypto market brings. Cryptocurrency apps don't have "responsible trading tools." It's not possible to self-exclude yourself or set limits on sessions, losses, profits, or deposits.
These are equal to the Responsible Gambling tools that online casinos have been offering players for decades.
At the end of the day, I believe that crypto regulation is a must and that it's crucial that online gambling is acknowledged for the potential it already has.
The momentum from crypto should absolutely be used in order to make progress towards a more liberal and educated online gambling landscape in India.
More Opinion Pieces