Guide to Playing Live Monopoly in India
We all know what Monopoly is. Almost everyone has played the board game once in their life. It might be on a Sunday night with family, at a party with friends or just friendly game night. The game was developed by Hasbro and has turned into one of the most notorious and famous games of the century.
What gambling operator websites did could easily one of the smartest things to be done in this century as well. They brought the game online and what's better, made it a game to gamble on. So if you think you are an expert on a Sunday night, it is time you made money out of it, isn't it?
However, playing live Monopoly is quite different from the board game which you might have played. In this review, we at Seven Jackpots will explain everything about the game and more.
What is Live Monopoly?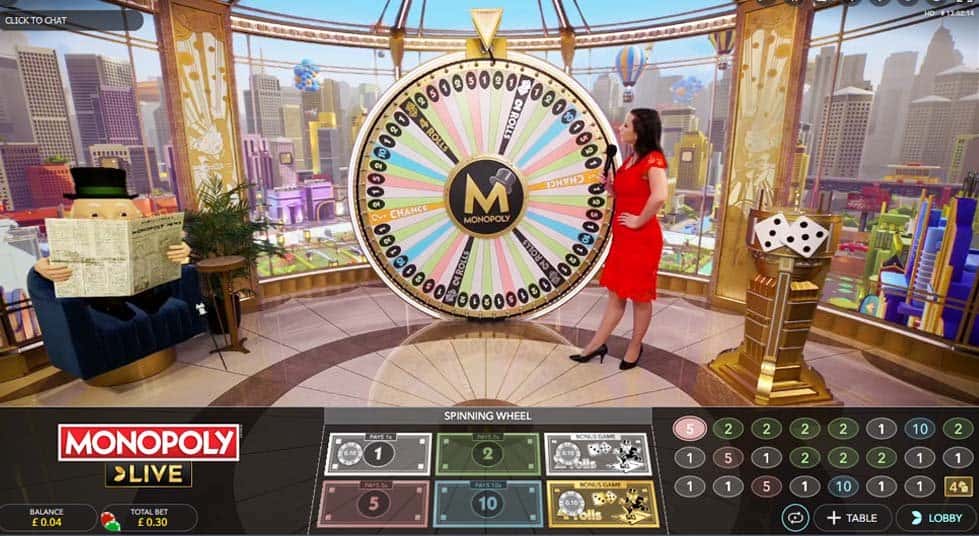 In the live version of Monopoly which has become widely popular all over the world is fairly simple to play. Here, the host which you will be able to see live when you play this version of the game will spin a huge wheel and the players participating in the game are required to predict on which number the pin of the wheel is going to stop.
You will be able to bet on the number where the pin stops at. Along with this, the live version of the game also offers the segment of 'CHANCE' where you can win instant cash and multipliers. There are also '2 ROLLS' and '4 ROLLS' segments. These segments unlock an exciting 3-D bonus game which is based on the adventures of Mr. Monopoly.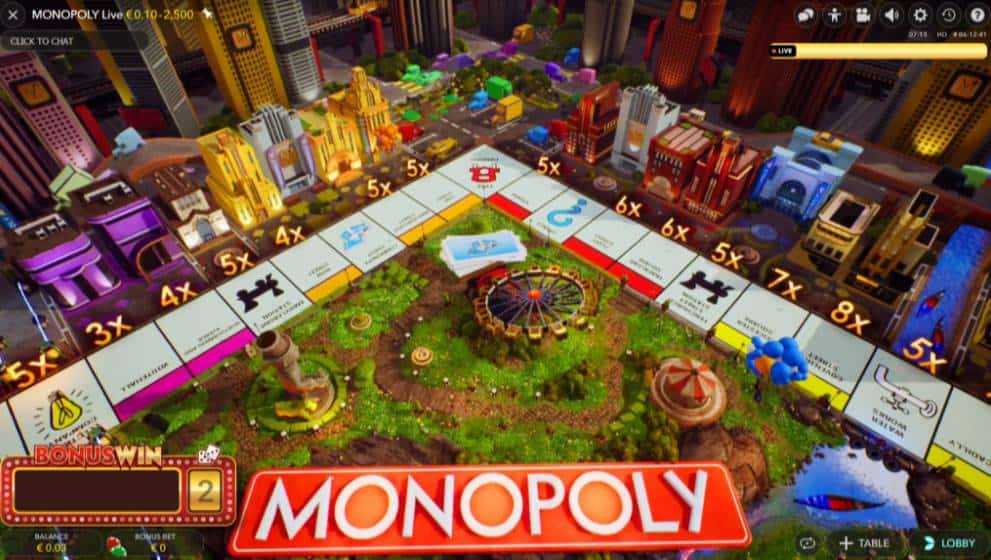 There are some differences from the board game of Monopoly from the live version of the game online as not all features can be added to the online version and since the board game was not a betting game, there are different features which have been added to the live version to make it simpler for the users to bet on.
Choosing a Live Casino With Monopoly
Monopoly is a highly popular game off the internet. But with Evolution Gaming getting the game to be bet on online, the game has become increasingly popular in the recent past. Hence, to play the game, there are a number of website operators you can choose from. However, it is important that you choose the website operator which caters to all your needs.
Hence, we at Seven Jackpots have handpicked a few websites to choose from where you can play live Monopoly with ease. If you wish to explore more options, here is a list of criteria which you should look for at a casino website.
Licensing: It is essential that you do not opt for a casino which is not licensed. At the end of the website, always keep an eye out for the website's license from Curacao or under the Malta Gambling Authority or the UK Gambling Commission.
Indian Currency
Faster Payment and Withdrawal Options
Welcome Offers and Bonus: A website which offers bonuses or free spins when you join or when you make your first deposit can come in handy to a great extent when you wish to play Live Monopoly. Look for websites which have bonuses for live casino games.
Good Customer Support
Mobile site so that you can play the game on the go without any kind of restriction.
The website must stress on Responsible Gambling as it is an important part of any online gambling activity to make sure their users are responsible.
The list of criteria is important to present in whatever website operator you choose to play live Monopoly on. However, you can be assured that the list of operators we have added have all the above-mentioned criteria and are completely safe and trusted.
Live Monopoly Bonus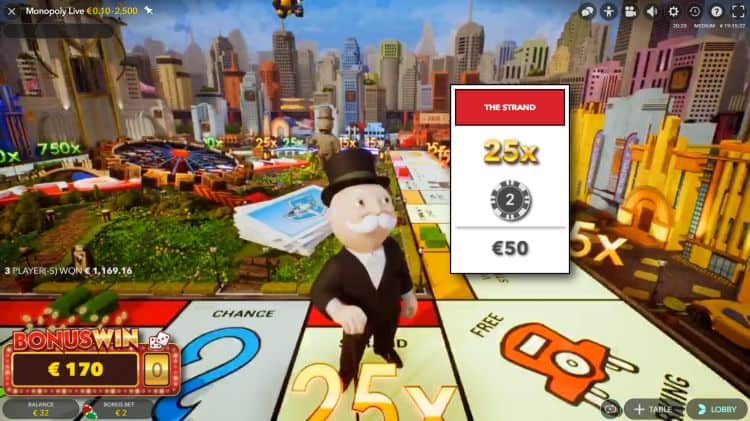 Ideally, most online casino operators offer a bonus when you log in or make your first deposit. This bonus will be available to you when you play slots or other games. However, there are some operators such as Leovegas or even Unibet who offer live casino bonuses when you make your first deposit at the casino.
When a casino decides to offer a bonus which is only applicable for live casino games such as Monopoly, you know that they are serious about these games and whatever games you play under the section of the live casino will be taken seriously. Not like some of the other operators who just add a few live casino games in order to stay relevant and pay no heed to it.
Apart from the regular bonuses, there might also be certain promotions which the operator offers based on a certain day of the week or even tournaments which are hosted for Monopoly where players all around the world participate in order to win a large sum of money.
Promotions and Campaigns
When you make the first deposit at the operator website or even log in for that matter, you will receive a number of notifications and updates about various promotions which the casino operators might be involved in or the campaigns which they have introduced about a certain game or a certain section of games.
There might be some payout bonuses given on a certain day of the week or during the festive season which is celebrated all over the country and as well as the world. It can also be a loyalty system where the number of games you play or the more you bet, you might get accelerated rewards at the end of the day or month depending on the number of players involved.
Website operators like 32Red and Royal Panda along with Leovegas have introduced various promotions for their live casino section. Under this, live Monopoly has also been included to offer various bonus offers as well.
Why Can't you Play Live Monopoly for Free?
Monopoly, unlike other games, cannot be played for free as the moment you join the game, you will be playing against players who are playing with real money. The website and the dealer on the other end of the screen are more interested in players who are serious about the game and are willing to bet on the game rather than just see from the sidelines.
However, you can play the game without spending your own money initially by creating an account on the website and then play the video version of the game where you can play against the computer. But, that feature is available in selected websites and not all of them.
Sign up and Play Live Monopoly Today!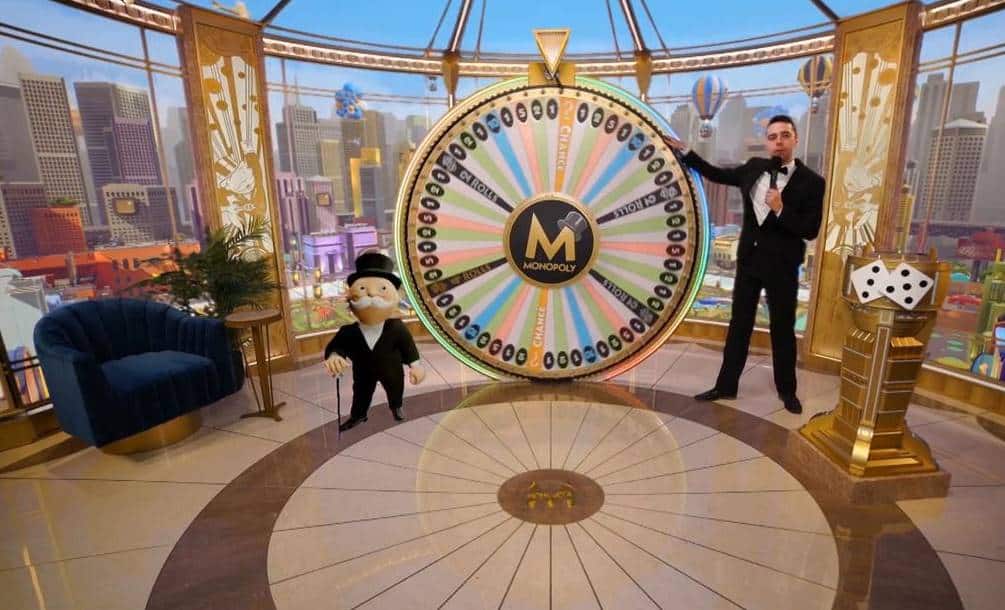 Sometimes, the board game of Monopoly with friends and family on a weekend can get hostile where there is often cheating involved along with partiality.
However, if you want that peace of mind to play the game that you love and make some money out of it, then wait no more! Sign up today at any of the websites mentioned above and play live Monopoly today!