How to gamble from Puducherry
Enjoy all of your favorite casino games from Puducherry by following our step-by-step guide:
Find an Indian online casino site you want to play at.
Ensure you've got a good internet connection as you create your gambling account.
Load your account with some cash. Most casinos allow you to make deposits with smooth methods such as UPI and Paytm.
Find a game you want to play. Casinos online have everything from video slots to blackjack and even Ludo!
Have fun!
Legal Casino in Puducherry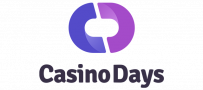 Get up to ₹1,00,000 in Welcome Bonus
Paytm & Crypto payments
Live Lightning Roulette & Teen Patti!
Fastest Indian Rupees Withdrawals!
Is gambling legal in Puducherry?
Although Puducherry mostly follows national laws, they do have its own set of gambling laws.
That said, the laws used are very similar to the Public Gambling Act, 1867, which gives you as a player plenty of freedom to enjoy gambling.
Is gambling legal in Puducherry? No, but their law makes no mention of online casinos, which means that you can enjoy these with little to no risk of getting into trouble.
No person has been arrested in Puducherry for playing at an online casino at their own discretion.
Gambling Laws in Puducherry
As mentioned, The Puducherry Gaming Act, 1965 shares a resemblance with the national gambling laws.
The act clarifies that running a gaming house is against the law, as is gambling within one. It's even illegal to be present within a gaming house, no matter if you're gambling or not.
Playing games for stakes or participating in cockfights on the streets is also considered an offense.
The law makes no mention of online gambling, although the Puducherry government has urged the Union to ban online gambling.
Casino in the capital city of Puducherry
Pondicherry, the capital of the union territory, is a great place to enjoy online casino gambling.
As long as you are keeping away from gaming houses, you are free to play from your mobile, tablet, computer, or other devices that can run casino games.
Playing a few rounds of roulette or hands of Andar Bahar is a great way to relax after a day of walking around Pondicherry, no matter if you're a resident or tourist!
Lottery in Puducherry
Although The Puducherry Gaming Act isn't covering the concept of lotteries, Puducherry has not decided to organize a lottery of its own.
The union territory has the option to do so according to the Lottery Regulations Act, 1998, but so far, no local legal lotteries exist.
Instead, you'll have to head online to find an Indian online lottery site. Playing the lottery online is much more fun and gives you access to much larger lottery jackpots!
Sports betting in Puducherry
The best way to enjoy sports betting in Puducherry is to do so online. Online betting sites have access to the best odds on literally all big sports, cricket included.
As a matter of fact, most Indian sports betting websites focus on cricket and will have cricket offers for you to take part in to gain extra money to play with!
Betting on cricket online is a much safer option than doing so at an illegal gaming house or betting shop.
Horse racing in Puducherry
The gambling laws of Puducherry don't mention horse racing, which suggests that betting on horses would be legal in the territory, should there have been a racecourse in the area.
Since there aren't any racecourses within the borders of Puducherry, online sites with sports betting are your only option. But don't let that bring you down.
Online horse racing odds are available on some of the best races globally, like the Kentucky Derby and the Royal Ascot, only to mention a few!
Status on Rummy, Poker, Flush, and other card games
As The Puducherry Gaming Act, 1965 clearly states that it does not cover games of skill, Rummy is legally available within the union territory borders.
Card games such as blackjack, baccarat, and Teen Patti, are games of chance, which is why you'll have to rely on online gambling sites to play these games freely.
Online you'll find plenty of live dealer tables offering a variety of card games where you can play and win real money!
To sum it up
Seeing as no action has been taken yet on the government's request to ban online games, you are still able to enjoy online casino games and online sports betting with ease from Puducherry.
Gaming houses are the biggest issue in the area, and there is a history of raids and arrests happening at such places.
We therefore strongly advise you to stay away from areas that could count as one (playing together with a group of friends at home, for example,) and that you keep your gambling online, playing through your own mobile or computer device only.

Disclaimer: This material is for general information only and is not intended as legal advice and no duty of care is owed to any reader. The readers of this material are requested to engage their own legal counsel in order to make any legal or business decisions and to obtain legal advice specific to them.
More Indian State Laws