How to gamble from Chhattisgarh
It is really easy to gamble from Chhattisgarh, just follow these simple steps, and you'll be ready to play in just a few minutes!
Make sure that you have a good internet connection.
Sign up and log in to an online casino of your preference from the ones listed here at SevenJackpots.
Make a deposit!We recommend payment methods like Paytm, Google Pay, and UPI.
Pick a game. Maybe a live-streamed online roulette table, or a brand new video slot?
Play and have fun!
Legal Casino Sites in Chhattisgarh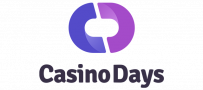 Get up to ₹1,00,000 in Welcome Bonus
Paytm & Crypto payments
Live Dealer Teen Patti & Andar Bahar
₹500 min. deposit!
Is gambling legal in Chhattisgarh?
Gambling in Chhattisgarh is not legal, at least not the type of gambling referred to in the Public Gambling Act, 1867.
However, thanks to the gambling act being so old, it has some big flaws when it comes to online games.
Online gambling can therefore be done with little to no risk of trouble, as long as you aren't playing from a so-called "gaming house."
No private persons have been arrested in Chhattisgarh for gambling online at their own discretion, using foreign online casino sites.
The laws of Chhattisgarh are very similar to the gambling laws of Jharkhand.
Gambling Laws in Chhattisgarh
As we've already mentioned, Chhattisgarh uses the national gambling laws, known as the Public Gambling Act, 1867.
Chhattisgarh was part of Madhya Pradesh up until the year 2000 and simply carried over the same gambling law for themselves when they were granted statehood.
What they didn't carry over was the M.P Lottery Pratibandh Act, 1993, meaning that, although MP organizes a state lottery, Chhattisgarh does not.
Casino in Raipur
Raipur is currently the capital city of Chhattisgarh, with the planned city Naya Raipur planned to replace it in the future.
Thanks to the area being well-covered with internet connections, it's a perfect watering hole for gamblers wanting to get the most out of their gameplay.
Indian players can play casino in Raipur, thanks to a combination of safe foreign online casino sites and secure payment methods.
Casino in Bilaspur
Also known as "The City of Festivals," Bilaspur is one of the largest cities in Chhattisgarh.
Online gamblers can find everything they want here, from live dealer games to global lottery draws.
Although there might be underground gaming houses available in Bilaspur, we suggest that you avoid these houses to minimize any risk of you getting in trouble with the police.
Lottery in Chhattisgarh
Chhattisgarh does not have its own state lottery, which means that you will have to travel to a different state to purchase lottery draw tickets in person.
A much simpler way to get in on the lottery fun is to purchase lottery tickets online from Chhattisgarh.
Several online lottery sites offer tickets to some of the largest draws in the world, like Powerball and EuroMillions.
Sports betting in Chhattisgarh
Sports betting is extremely popular in India, especially during big cricket events like the IPL or the T20.
That said, placing bets on sports is not legal in most states. As a matter of fact, only Sikkim and Meghalaya have legalized sports betting.
However, You can place bets on competitive odds at foreign sports betting sites. Most online betting sites allow you to place pre-match and live bets, and some even stream the match directly on their website or app!
Horse racing in Chhattisgarh
Betting on horse racing is legal in Chhattisgarh. This is due to the fact that horse racing is considered a game of skill in India, and unless a state specifically bans it, it is legal.
However, finding a horse race to bet on in this state can prove to be harder. There are currently no organized horse races held in Chhattisgarh, so your best bet is to head online for the latest horse racing odds.
Status on Rummy, Poker, Flush, and other card games
Playing Teen Patti and Rummy is popular amongst desi people, especially during festival times like Janmashtami and Diwali.
No matter which card game you intend to play within the state, our recommendation is that you'll do so at online gambling sites or apps.
Playing cards in a group risks being considered a gaming house, and unless it's very clear what game you are playing, you'll risk getting fined or worse.
To sum it up
This Central India state joins a large number of Indian states where online gambling can be done with ease.
Thanks to the Public Gambling Act, 1867, you're able to play casino games at your own discretion.
Use a safe payment method to make deposits and withdrawals, and enjoy the latest promotions and offers from some of the best online casinos in the country when you play at a casino from SevenJackpots!
Disclaimer: This material is for general information only and is not intended as legal advice and no duty of care is owed to any reader. The readers of this material are requested to engage their own legal counsel in order to make any legal or business decisions and to obtain legal advice specific to them.
More Indian State Laws