Best Mines Casino Sites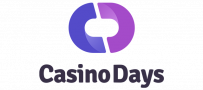 ₹1,00,000 Deposit Bonus!
Paytm & Crypto payments
Live Lightning Roulette & Teen Patti!
Fastest Indian Rupees Withdrawals!

Get up to ₹1,00,000 + 50 Free Bets in Aviator
Fast Paytm, Phonepe and UPI Payments
Hindi & English customer support
₹300 min. deposit!

370% Bonus up to ₹44,000!
Over 4000 game titles
Paytm & UPI
₹250 minimum deposit!
Play Mines for Free
Mines Game Facts
Name of game: Mines
RTP: 97%
Game Provider: Spribe
Minimum Bet: ₹0.2
Maximum Bet: ₹200
Max Win: ₹2,00,000
Release Date: September 2021
What is the Mines game?
The Mines game is a real money casino game greatly inspired by the game Minesweeper, a 90s computer game where you tap squares on a grid to reveal symbols.
In the Mines casino game from Spribe, all the complicated aspects of the original have been scrapped, and instead, you have 25 tiles on a 5×5 grid, each tile containing either a star or a mine.
It's your goal to tap and reveal stars; the more stars you reveal, the higher your payout. Just be careful, as revealing a mine will end the round, and you'll lose the bet and any potential winnings!
In other words, Mines online gives you full control over your bet and when you want to cash out!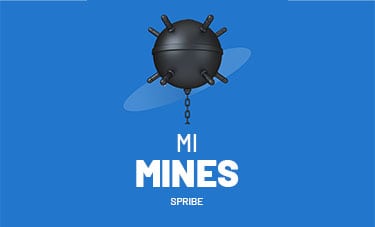 How to Play Mines
Learning how to play Mines is easy! Mines is very similar to other crash games in the sense that you are in charge of when to cash out.
That said, while regular crash games run automatically, you can take all the time you need to choose which tiles to turn over in the Mines game.
Follow these steps to start playing the real money game Mines online:
Decide which Mines casino to play from and sign up to the casino.
Make a deposit.
Locate the Mines game from Spribe in the casino's game library.
Adjust the bet level to one comfortable for you.
Tap the "Bet" button.
Tap the tiles to turn them over to reveal a star or a mine.
Tap "Cash Out" when you are ready to retrieve your winnings.
Mines Betting
Let's take a look at the Mines betting feature. You'll want to adjust the bet amount to one you are comfortable with and that matches well with your gambling budget.
To make your bet bigger or smaller, tap the + and – symbols next to the visible bet amount. If you'd rather get a full overview of the betting amounts available, tap the stacked chips icon located between the plus and minus buttons.
It's also possible to adjust the number of mines on the grid. The more mines, the higher your payout will increase with every new star found. But more mines also mean higher risk, so choose carefully!
Betting Limits
As mentioned, tapping the stacked chips button between the buttons decreasing or increasing the bet will reveal all possible betting amounts. There are a total of 15 different betting amounts you can choose from.
These are the minimum and maximum Mines betting limits:
Minimum Bet: ₹0.2
Maximum Bet: ₹8000
Mines Game Tricks
With over 30 years of experience within the online gambling industry, it's safe to say that we have played a lot of casino games and tried a lot of strategies.
The best Mine game tricks are those that revolve around your bankroll. In other words, there are no strategies you can apply to how the game is played to increase your winning chances.
This is because the game is based on chance and is also a Provably Fair Game from Spribe. It can't be hacked or cheated, and the game has no patterns.
Play For Free
Before jumping into playing the game using real money, play Mines for free here at SevenJackpots!
By playing Mines in "Fun Mode," you are allowing yourself to try out all the game's features without risking any of your own money.
This is the perfect way to try everything from playing with the maximum bet possible, adjusting the number of mines on the grid, or testing how the game's Auto Play feature works.
Don't look for patterns
As this is a game of chance, each new game round will be completely random and unrelated to previous game rounds.
This means that it will not be possible to track older rounds and find patterns that would help you "predict" the layout of your current game round.
To ensure that each round is 100% fair, Spribe uses their Provably Fair Game cryptographic technology.
Start with small bets
It's easy to get excited with a new game, but one of our best Mines strategies is to start small. This means adjusting the bet level to ensure your bankroll will last longer.
Unless you have played Mines for free, using small bets in the game also lets you get used to how it works.
Playing with smaller bets is way less stressful, as it will not eat into your bankroll every time you place a bet.
Adjust the number of Mines
The number of mines on the grid can be adjusted from one to 20. The more mines added to the grid, the higher your profit with every revealed star will be.
Of course, with a higher number of mines, the risk of hitting one is also larger. We recommend choosing a medium number of mines to appear on the grid, as this gives you a better chance of landing larger wins without risking hitting a mine too often.
Mines FAQ
You can play the Mines game from Spribe at most Indian online casinos listed at SevenJackpots.
Mines is a Minesweeper-inspired crash game played on a 5×5 grid of tiles. Every winning tile turned increases your profit, and you can withdraw whenever your wish.
The Mines game is legal in India when played at a licensed online casino. Note that online gambling is illegal in some states.
There are many good casinos, but the best Mines casino in India has to be Casino Days, as they have Paytm, UPI, GPay, and more, and over 4000 other casino games.
Best Mines Casinos in India
The best Mines casino has to provide so much more than just a Mines game, and we are using our expertise and experience with online casinos to find the top-performing casinos for you.
For a casino to be ranked well as a good Mines casino, they need to pass several tests within our review process.
The best Mines casinos will have a wide selection of games and payment methods and will also process transactions quickly and smoothly.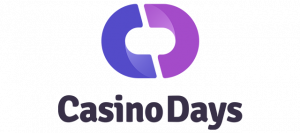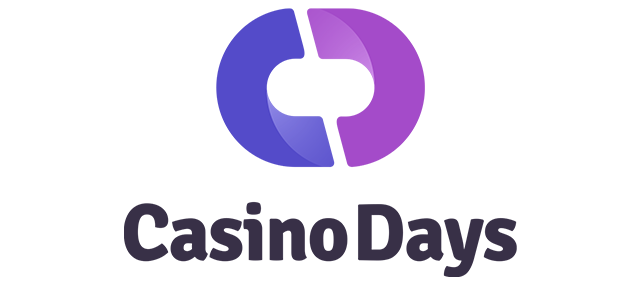 Casino Days
Casino Days is the best Mines casino, according to us here at SevenJackpots!
Not only does Casino Days offer Spribe's Mines game, but it's also easily found using the search feature on the website. Casino Days also offer several other Spribe crash games like Aviator, Dice, Plinko, and over 4000 other casino games!
You can start playing with real money by making a deposit of as little as ₹500, which also qualifies you for their welcome offer, which gives you up to ₹1,00,000 in cash!
To make your first Casino Days deposit easy, you have several well-known methods to choose from, like Paytm, Google Pay, UPI, MuchBetter, and more!

Big Baazi
Big Baazi is a perfect choice when looking to play at one of the best Mines casino sites. With a minimum deposit limit of just ₹200, this casino gets you up and running for lots of fun Mines action in a matter of minutes!
Thousands of online casino games are waiting for you at Big Baazi, from video slots and live roulette to game shows and crash games.
Use Paytm, UPI, crypto, and other popular payment methods to withdraw your winnings easily; best of all, these methods are free from fees!


Bettilt
Bettilt is the best Mines casino for anyone looking to make really small deposits. With a minimum deposit limit of just ₹100, you can have lots of fun in the Mines online game when playing with the lower bets of ₹0.2.
Something that sets Bettilt aside from Casino Days and Big Baazi is that they also offer sports betting in addition to sections of casino and live casino games!
And if the Spribe Mines game wasn't enough, there are two more Mines games to explore at Bettilt, one of them being a branded exclusive Bettilt Mines game!

Spribe: Creators of Mines
Spribe is a game provider founded in 2018 and has reached fame among gamblers for their crash game concept and their "Provably Fair" technology.
Their most well-known game is Aviator, which by many is considered the original crash game. Spribe Mines was released in 2020, only two years after Aviator, and is gaining popularity together with several other "turbo games" like Plinko and Dice released by Spribe, all accessible through the in-game menu of Mines.
The cryptography technology known as Provably Fair is similar to the technology used in blockchain, where Spribe's servers create one-half of an ID, and your device creates another half that, when combined and converted, reveals a confirmation that the game round was fair. You can learn more about their technology under the "Provably Fair Settings" section within the Mines game menu.