Deal or No Deal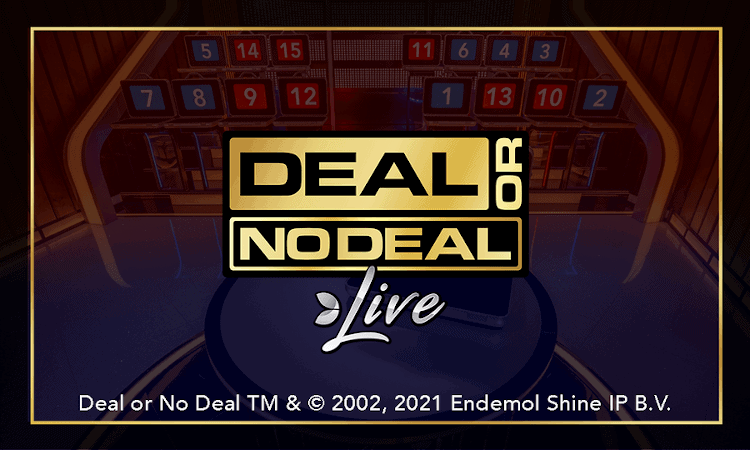 The popular TV-show, Deal Ya No Deal, might have seen its end back in 2015, but the concept lives on in this live dealer version of the game!
Evolution has created a Deal or No Deal game show game in collaboration with Endemol Shine, the game's original creators.
In this interactive live game available at online casinos in India, you have the chance of taking home prizes of up to 500x!
Best casinos to play deal or no deal 2021
Deposit ₹500 – get ₹500 EXTRA rupees to play with!
Paytm & Crypto payments
Live Dealer Teen Patti & Andar Bahar
Over 2000 different Games!
₹500 min. deposit!
Get up to ₹10,000 in Welcome Bonus
Avaliable in HI, BN, KN & TE languages
₹500 min deposit
Paytm & Google Pay
UPI Mobile payment available
How to play Deal or No Deal
Deal or No Deal is a very innovative live casino game. This means that you as a player can engage in the game as it progresses.
Compared to Andar Bahar, where you just bet and watch as the cards are dealt, Deal or No Deal has a number of steps in which you can make choices.
Step 1: Qualification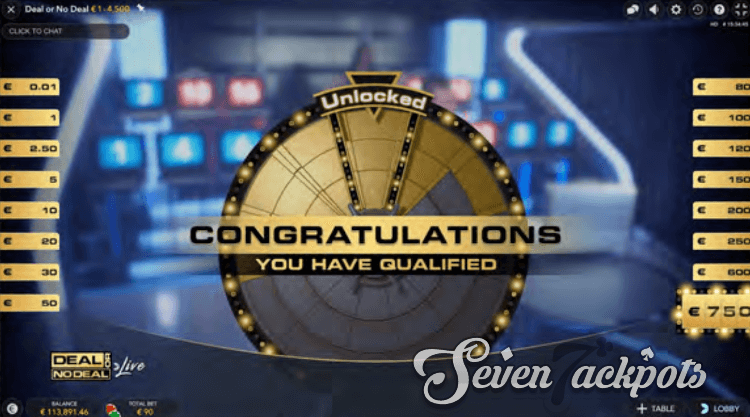 To move ahead into the main act, you first have to qualify for it. During the qualification round, a wheel is spun where you need to land three golden sections within a marked area to qualify for the rest of the game.
There are three different modes in which to spin this wheel; Normal, Easy, and Very Easy.
Normal mode will be spun at face value and provides no specific advantage.
Easy mode will lock one of the three sections at the price of 3x your initial bet.
Very easy mode locks two out of three sections at the price of 9x your initial bet.
Step 2 (optional): Topping up the briefcases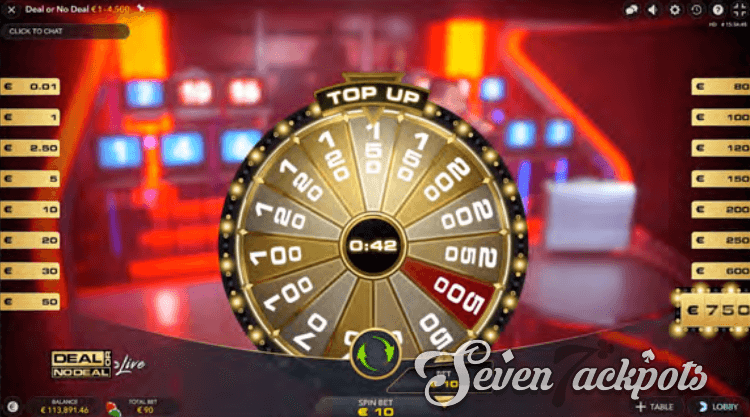 If you want to increase the amounts of briefcases, now's your chance! Select the briefcase you wish to increase, and choose your bet amount.
Once ready, spin the wheel to see the amount that is added to the briefcase. This feature can be repeated as well!

Step 3: The Main Game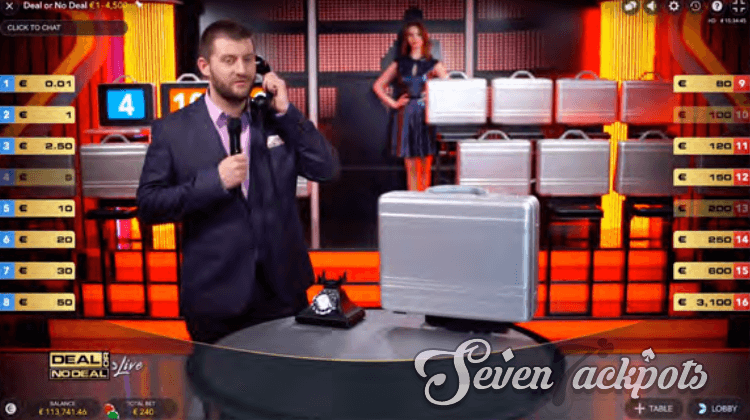 Alright, we're at the main event! The goal here is to win the money in the last briefcase or take the banker's offer.
Briefcases are opened to reveal numbers. The briefcases corresponding to those numbers are removed, and the banker makes their offer.
Here, you'll decide to take it (Deal) or not take it (No Deal.)
When two briefcases remain, the banker will make their final offer. Once you've decided, the game round is over, and you can enter the qualifying round again.

Deal or No Deal Live Dealer
There are two live dealers or game show people present in the Deal or No Deal studio. Firstly, you have the main presenter.
This person will guide you through the third step of the game round, explain which numbers are remaining, and the banker's offer.
A game show assistant is located by the briefcases to open these as the game progresses.
Deal or No Deal rules
The rules of Deal or No Deal are simple: Bet to participate in the qualifying round. You have to properly qualify to be able to participate in the rest of the game round.
From your side, there are just two things to keep track of: if you've qualified from the Qualifying round and if you want to take the deal or not.
It's really that easy! There are no complicated rules or strategies to keep track of to do well in this highly entertaining game.
Deal or No Deal bets and payouts
The bet limits on Deal or No Deal live depend on the operator, but the standard limits are ₹100 – ₹4,50,000.
The payout of each briefcase is shown in the table below. Note that these payouts will change if you use the top-up feature.
| Briefcase | Payout |
| --- | --- |
| 1 | 0.10x |
| 2 | 0.20x |
| 3 | 0.50x |
| 4 | 0.70x |
| 5 | 1x |
| 6 | 2x |
| 7 | 3x |
| 8 | 5x |
| 9 | 8x |
| 10 | 10x |
| 11 | 12x |
| 12 | 15x |
| 13 | 20x |
| 14 | 25x |
| 15 | 50x |
| 16 | 65-500x |
Mobile Deal or No Deal
Deal or No Deal live is optimized for each mobile device screen and is developed in HTML5.
You can play the game in both landscape and portrait mode on both iOS and Android smartphones, making it easily accessible no matter if you are using one or two hands to play.
For tablet users, the game is optimized for landscape mode to make sure that you are getting the best casino experience possible.
The game is accessible through casino mobile apps and gambling websites alike.
Conclusion
If you miss the tension and entertainment of Deal Ya No Deal, you'll love to finally be able to participate in the game and win real money!
The maximum win is 500x your bet, which is higher than other classic live casino games like blackjack, Teen Patti, and roulette.
That said, reaching that top prize is not easy, and with other innovative games like Crazy Time and MONOPOLY Live, Deal or No Deal becomes the slightly bleaker game show title of them all.