Guide to Playing Online Jhandi Munda

Get up to ₹90,000 in Welcome Bonus
Avaliable in HI, BN, KN & TE languages
Paytm & Google Pay
UPI Mobile payment available
Play Jhandi Munda For Free
Jhandi Munda Games Online
If you are from India or have any ties to this country, you must know how important traditions are to the people living here. We are not just talking about food or religion or culture, we also talking about one of the few things which get us together as a country, GAMES.
Now, there are outdoor and indoor games and from the indoor ones, there are a few games which are played all over the country. And these include Teen Patti real cash , Andar Bahar online, and of course, Jhandi Munda.
Jhandi Munda is a street game which is very popular in the country, majorly in the north-east of India as it had originated there. It is a game which is played with six dices with six symbols on each.
It is played by betting on the symbol which appears the most number of times in one roll. However, now, the game has become even more popular on the internet where you can play online Jhandi Munda for real money. But when you play it at an online casino, it is usually called Crown and Anchor.
In this review, we at Seven Jackpots through this article want to let you know about the game, its rules, the strategies, variations and even the legal aspect of it so that the next time you play the game, you can finally win big and buy that television or mobile phone you wanted!
What is Online Jhandi Munda (Crown and Anchor)?
Jhandi Munda is traditionally a game played on the streets or played at home. It was never a game one could imagine being played online. But, given the popularity of the game all over the country, online website operators had to bring it to the digital world where the options are more and the payout is bigger!
Playing the game physically with the people in your area and playing Jhandi Munda is quite different. The game is based on pure chance even though there are a few strategies which can be used but does not work in the real world. However, in online Jhandi Munda, there are variations, bigger bets, and statistics which can help you win.
Playing online Jhandi Munda opens a whole world of different factors which can be understood and then implemented during the game and if all goes right, who knows? You can win the JACKPOT!
Apart from this, there are various other advantages of playing Jhandi Munda online, rather than on the streets
You can be rest assured about your payments and withdrawals. Since online betting operators are governed by strict regulations, whatever you win will be sent to your bank account.
Online, you can also play for free. Once you start playing for free and learning how to master the game, you can get back, start betting and winning big!
There are a number of tables at which you can play Jhandi Munda on. So if you think the table and the dice are not in your favour, you can always shift. You can shift from one street to another while playing physically, can you?
With everything on the internet, the games which you used to play on your computer have come on your mobile. You can now play Jhandi Munda on your phone wherever you are.
The biggest advantage of playing online rather than playing the game on the streets is that first, you play from home or from anywhere you are. Secondly, you can play for free and master the game to beat everyone out there and lastly, and most importantly, if you already know the game on your fingertips, playing online can get you anything you thought it would take 5 years to get!
Apart from all of this, there are so many features you can make the most of such as deciding how much you can bet and want to bet. Along with this, you can also check the hot and cold numbers to give you a strategic advantage.
Where Can You Play Online Jhandi Munda for Money?
You can play Jhandi Munda online at a number of our trusted website operators which we have reviewed over the months. These websites are completely trustworthy and not because we say so, because they are governed by the strictest laws for data protection and privacy. Playing Jhandi Munda online is not a street game anymore, it is the BIG-LEAGUES!
All you need to do is visit any of the websites which we have listed, sign up with your email ID and start playing. But don't forget to search for "Anchor and Crowns" once you are at the website.
You can decide the games, when you wish to play and how much you wish to bet. Many of these websites which we have curated have the option to allow Indian players and some of them to ease the process have included INR as a currency to make it easier for Indians to play the game.
What we want is to bring the game you wish to play online and no physical factors which result in bad bets. Nothing less and nothing more!
Best Jhandi Munda Casinos in India
The Basics of Jhandi Munda
Even though Jhandi Munda is an age-old game which started on the streets of Arunachal Pradesh, not many people might not know about this game. Hence, we at Seven Jackpots decided to include a section explaining the basics of the game.
In this section, we want to inform you about the legality of the game, the strategies you can use when it comes to playing the game online, the winning potential and finally give you an idea about the payout this game offers when played online or physically.
Is It Legal to Play Jhandi Munda in India?
There are no official laws mentioned in the country's constitution about the legality of playing this game. This game is completely based on chance and in many states, playing the game physically and online is banned. However, since it has originated from Arunachal Pradesh, the game is completely legal to be played there.
Apart from the states which have banned gambling, physical or online, you can play the game at any of the trusted website operators which we have mentioned above. The only games which are legal to be played online in India fall under the category of 'Games of Skill' which include Poker or Rummy. Apart from these, the other games are purely based on chance.
But since there is no hard and fast rule according to the law about the legality of online gambling in the India, you can play Jhandi Munda for free or for rupees at the casinos.
Rules
The rules of the game are simple. Jhandi Munda is a game of chance which is played with 6 dices and each dice have 6 symbols on them. The players who are involved in the game, bet on which symbol will be appearing the most number of times, face-up in all the 6 dice in one roll.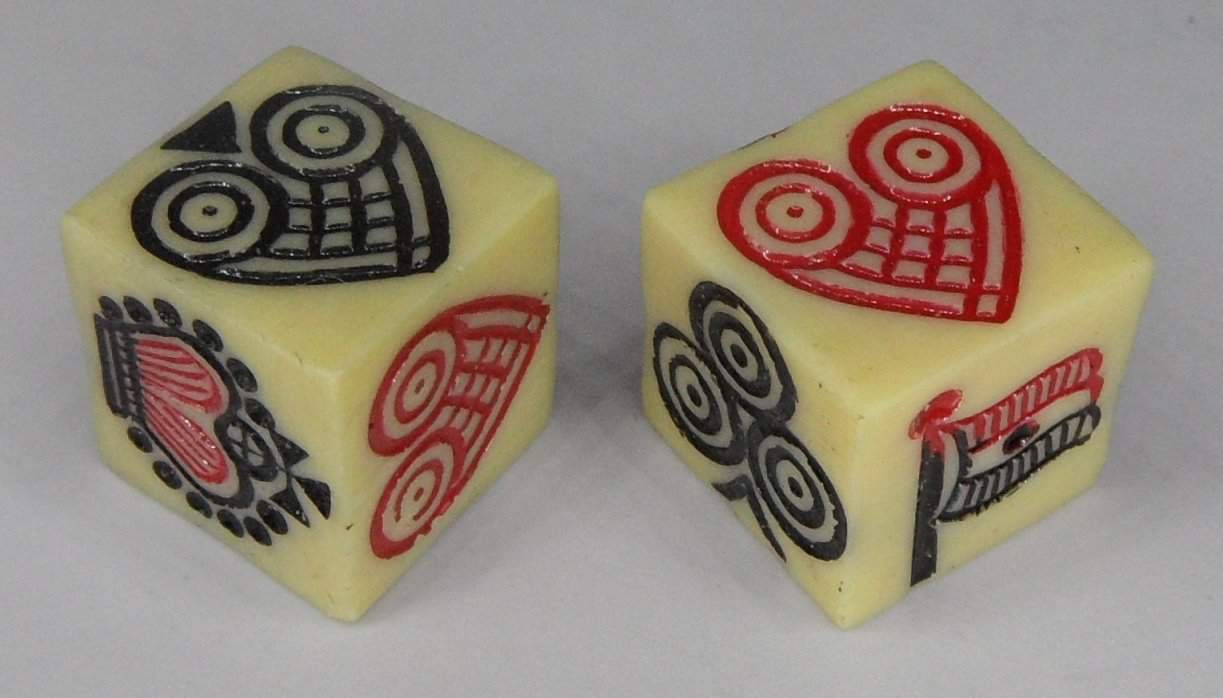 The six symbols which are present on each dice are heart, spade, face, diamond, club, and a flag. If you were to choose to bet on the symbol of heart to be the face-up symbol in one roll and 2 hearts come face-up, you will receive 2 times the bet money along with the initial bet you had placed. However, this happens online. You will not receive this kind of payout when you are playing the game physically.
Winning Potential
The potential return to player or RTP of Jhandi Munda online is at a whopping 97.14% which is more than some of the top-rated slot games are out there right now such as Starburst by NetEnt.
The game is highly profitable and playing it online opens a window of opportunities which you will not find when you play on the streets.
It is amazing what kind of winning potential this game has and how much you can profit from it if you play your dice right.
Strategies
You might think that the game of Jhandi Munda is purely based on chance or luck. But we at Seven Jackpots had a long discussion and some of us realised that the whole game is not based on luck but there are a few strategies which can be implemented during the game when played online, just like when you are playing blackjack or roulette.
Like the Mega Millions lottery, Jhandi Munda is a game of symbols and the winner is the one who gets the most number of symbols in one roll of six dice. Hence, there is a chance that the concept of hot and cold symbols come into the picture. This is another reason why playing online is beneficial.
When you are playing the game at a gambling operator website, the operator shows you a list of hot and cold symbols which are based on the previous 10, 50, or 100 rolls. Hot symbols are the ones which have been appearing face-up most often and the cold symbols are the one which has not been a winner in all those rolls. Depending on this strategy, if you play your symbols right, you would be looking at winning BIG!
Variations of the Game
Even though not many people know about any of the variations of Jhandi Munda, we do. When you play Jhandi Munda online, there are mainly 2 variations of the game which are available.
In the basic and primary variation which everyone has been playing since the longest time is the game where the person who has bet on the symbol appearing face-up the most number of times, wins, just like the Chinese casino game Sic Bo.
However, there is another variation of the game available online where you receive a fixed return of 3.4x of the bet no matter how many times the symbol you have chosen to bet on comes face-up.
However, the payout, when you do the math comes up to be the same as in the progressive version of the game, 3 symbols is 3x the bet, 4 symbols results in a payout of 4x the bet, however, if you average it out, it comes to 3.4x the bet amount.
Playing Jhandi Munda for Free vs. With Real Money
Almost all games which are under the category of gambling must be played for free first. This is what we at Seven Jackpots believe. Once you have honed your skills in the game and understand it left, right and center, only then will you have the confidence to bet your own money into it.
Hence, this is another reason why online betting for Jhandi Munda is a better option as it allows you to play for free and then bet with real money. In that way, you can understand the variations, strategies as well as the concept of hot and cold symbols in the game.
There are many gambling operators which offer you to play the game for free or with virtual money which is the best way to start. Once you know that there is no point in playing for free anymore, you can enter the big leagues and visit one of the websites mentioned above. But remember, search for Anchor and Crowns to find the game.
Once you are locked and loaded, sign in, deposit your money and get rolling the dice towards a better and richer future today!