How to gamble from Arunachal Pradesh
Create an account at a secure and trusted Indian online casino.
Pick the game you wish to play, and enjoy!
It's also a good idea to use a stable internet connection, as well as a device. Most people play using their mobile devices, but computers work just as well.
It is important to avoid gambling from within areas considered "gaming houses," as visiting one of these is considered illegal.
Best Arunachal Pradesh Casino Sites 2023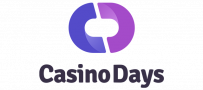 Get up to ₹1,00,000 in Welcome Bonus
Paytm & Crypto payments
Live Lightning Roulette & Teen Patti!
Fastest Indian Rupees Withdrawals!
Is gambling legal in Arunachal Pradesh?
Arunachal Pradesh differentiates between games of chance and games of skill, where chance-based games are illegal and skill-based ones are not, as long as money is not involved.
There have not been any arrests of desi players playing casino games online, as their gambling act does not mention cyberspace or online casinos.
Therefore, you can play at foreign online casino sites from Arunachal Pradesh pretty much risk-free, as long as you don't play together with others in a physical group as that will be considered a gaming house.
Gambling Laws in Arunachal Pradesh
This is one of the states that have decided to create their own gambling laws. In AP, there are two main laws, one for gambling and one for lottery.
Overall, the state gambling law, the Arunachal Pradesh Public Gambling (Prohibition) Act, 2012, doesn't stray that much from the regulations of India as a whole. Still, it does create a clear separation between games of chance and games of skill, further clarifying that skill games are legal when money isn't involved.
Arunachal Pradesh Public Gambling (Prohibition) Act, 2012
According to the gambling prohibition act, police are allowed to enter and search areas where they believe gambling is occurring.
They are also allowed to arrest people present in a gaming house, no matter if those people are gambling or not.
As mentioned, the act specifically states that games of skill are allowed for entertainment purposes.
If approval has been given, it's also possible to play certain skill games freely at festivals like Diwali or Janmashtami.
Casino in Itanagar
Airtel and Vi Mobile are the primary internet carriers in Itanagar, which should provide you with a 4G or 4G+ internet connection throughout the city.
Seeing as Itanagar is, although the capital, a small town, there aren't any known underground gaming houses.
If you are looking for desi games like Andar Bahar online, Ludo, and Real Money Teen Patti, you'll do your best to play at your own discretion at a reliable foreign online casino.
Lottery in Arunachal Pradesh
Arunachal Pradesh is one of India's thirteen states where lottery is legal and regulated. The regulation is handled by the Arunachal Pradesh Lotteries (Regulation) Rules, 2013, allowing for both offline and online lottery tickets.
Although there's the possibility to play at the local state lottery, there are far larger draws to enjoy at foreign lottery sites. Powerball, EuroMillions, and the EuroJackpot all have the potential to pay out jackpots of several crores!
Sports betting in Arunachal Pradesh
There are only two states allowing sports betting in India, Sikkim, and Meghalaya. Sports betting is therefore not possible in Arunachal Pradesh unless you make use of a foreign online betting site.
Betting websites like BlueChip and Bettilt offer odds on all of the most popular sports, from cricket to football, baseball, basketball, and more.
Sites like these allow you to place bets pre-match and live, and some even stream the game live!
Horse racing in Arunachal Pradesh
Like most Indian states, horse racing is considered a game of skill and is also legal to play with real money according to the national laws.
Arunachal Pradesh has considered this rule, allowing bets to be placed on horse racing on the day of the race. Bets have to be placed in person from the location of the racetrack.
Status on Rummy, Poker, Flush, and other card games
Rummy and poker are nationally considered games of skill as long as real money is not part of the game. This makes them accepted games to play for fun in Arunachal Pradesh as well.
There are plenty of online Rummy apps available for free-to-play games, but you can also enjoy card games at gambling sites for money.
Online casinos offer poker tables, video poker, Texas Hold'em, baccarat, blackjack, and much more.
To sum it up
Gambling from Arunachal Pradesh works much as it does in most Indian states. While skill-based games are legal, you'll want to play responsibly and at your own discretion when playing with real money.
Using a secure payment method is a great way to keep control over your real money balance, and foreign online casino sites are licensed and safe for use by all desi players located in AP.
Disclaimer: This material is for general information only and is not intended as legal advice and no duty of care is owed to any reader. The readers of this material are requested to engage their own legal counsel in order to make any legal or business decisions and to obtain legal advice specific to them.
More Indian State Laws