How to gamble from Mizoram
There are three main things you'll need to gamble from Mizoram: a device, such as a computer, a laptop, or a mobile device. A decent Internet connection, and a safe payment method.
The online casinos listed here at SevenJackpots are all safe, secure, and licensed, meaning you can choose any of them when you wish to gamble from Mizoram.
Simply pick a casino, sign up, make a deposit, and start playing. Easy!
Legal Casino Sites in Mizoram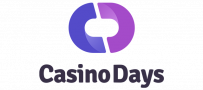 Get up to ₹1,00,000 in Welcome Bonus
Paytm & Crypto payments
Live Lightning Roulette & Teen Patti!
Fastest Indian Rupees Withdrawals!
Is gambling legal in Mizoram?
Gambling in Mizoram is dictated by the Public Gambling Act, 1867, which states that games of skill are legal while games of chance are not.
However, the act is over a century old and does not mention any digital forms of gambling. In other words, you can play real money Teen Patti, Ludo, Andar Bahar real cash game, and even online roulette at online casinos without issues.
Make sure to not gamble from within a "gaming house," as doing so puts you at high risk of getting in trouble for gambling. Even visiting a gaming house can be considered illegal, so gamble at your own discretion.
Gambling Laws in Mizoram
Mizoram used to be part of Assam. Once Mizoram became its own state, The Public Gambling (Extention to Mizo District) Act, 1962, was created to confirm that they would also follow the gambling act of India.
They've done so ever since and also decided to act according to The Lotteries (Regulation) Act, 1998, and create their own state-run lottery.
Neighboring state Manipur has similar gambling laws.
The Public Gambling Act, 1867
The Public Gambling Act of 1867 was created for all Indian states to take part in, except for those states wishing to set up their own laws and regulations of gambling.
Some states have broken free from the national law, regulating the market. Sikkim, Goa, Meghalaya, and Andhra Pradesh are a few of those states.
Mizoram still follows national law, with a clear distinction between games of skill and chance, but with loopholes making it possible to play online.
Casino in Aizawl
It's easy to play casino in Aizawl thanks to decent internet connections.
Residents in Mizoram's capital city use Airtel primarily for both home and mobile internet. At the same time, Vodafone comes close to the same popularity for mobile devices as Airtel.
You can play all of the latest online live casino games, as well as a large number of video slots from Aizawl!
Casino in Lunglei
Like Aizawl, Lunglei is one of the more populated cities in Mizoram, making it a good place for quality online casino gambling.
From Lunglei, you've got access to a large number of foreign online casino sites; the best one's being listed here at SevenJackpots.
Simply use your mobile or home internet connection to sign up and deposit at a secure casino to start playing!
Lottery in Mizoram
Mizoram is one of the thirteen Indian states that have a state-owned legal lottery. The Mizoram State Lottery is regulated by the Mizoram Lotteries (Regulation) Rules, 2016, the Lotteries (Regulation) Act, 1998, and the Mizoram Lotteries (Regulation) Rules, 2011.
Lottery tickets can be purchased from a number of locations throughout Mizoram, either in person or online, using lottery terminals controlled by the Government of Mizoram.
Sports betting in Mizoram
Fancy placing bets on the IPL or T20? Using a foreign online sports betting site gives you access to odds for some of the biggest cricket events in the world, as well as local leagues.
Although betting on sports is illegal in most of India, online betting sites outside India face a low risk of getting in trouble for offering odds to desi players.
Play at your own discretion, and you'll be able to place your favorite odds online with ease.
Horse racing in Mizoram
As per the Public Gambling Act, 1867, horse racing is legal in Mizoram.
However, there are no prominent race tracks within the state, making it more or less impossible to place bets on local races.
Online betting sites offer a much wider selection of horse racing odds from all over the world, making it easy to place bets and win on racing.
Status on Rummy, Poker, Flush, and other card games
Rummy is possibly the most popular card game in India. It is a game of skill, as confirmed by the Indian government.
Games like these are commonly played during festivals like Diwali and Janmashtami, but they're also popular games in gaming houses.
It's important to understand that any type of game played in a gaming house is illegal when means of gambling are present.
Play Rummy, poker, flush, or any other card game online to avoid unnecessary risk.
To sum it up
Mizoram is an Indian state stuck with archaic gambling laws that makes it easy to play with real money, as long as it is done online.
Although gambling is not as common in this state due to the high percentage of practicing Christians and it being a so-called dry state, it's comforting to know that Mizo people have access to some of the best online casino sites in the world.
Mizoram gamblers can win astronomical jackpots from their mobile phones and computers just like any other desi player!
Disclaimer: This material is for general information only and is not intended as legal advice and no duty of care is owed to any reader. The readers of this material are requested to engage their own legal counsel in order to make any legal or business decisions and to obtain legal advice specific to them.
More Indian State Laws