How to gamble from Assam
So far, online gambling has been available in Assam, and many players are using online means to entertain themselves with games in the state.
This means that you can engage in gambling online, where it's recommended to only play at casino sites based outside of India and not play against other players.
Legal Casino in Assam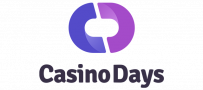 Get up to ₹1,00,000 in Welcome Bonus
Paytm & Crypto payments
Live Lightning Roulette & Teen Patti!
Fastest Indian Rupees Withdrawals!
Is gambling legal in Assam?
Why would individual gambling be better than playing in a group or club online? The Assam Game and Betting Act, 1970 states that "betting houses" are illegal.
Although not all types of betting houses are defined within the Act, recent reports suggest that organized online clubs via apps can be seen as a form of "digital betting house."
There have been no arrests or fines carried out in Assam to anyone gambling at a foreign real money online casino.
But seeing as the police are taking up online betting clubs using free casino apps as a form of online betting houses, this might change.
We suggest gambling at your own risk from Assam.
Gambling Laws in Assam
It's no surprise that Assam has chosen such a restrictive direction in their gambling laws.
The majority of people living in Assam are either Hindus (Ekasarana Dharma) or Muslims. In these two religions, gambling is seen to be harmful or to go against their belief.
Interestingly, Assam borders both Sikkim and Nagaland, two states where gambling is legal in some forms. Mizoram who was part of Assam previously also has similar laws.
The Assam Game and Betting Act, 1970
The Assam Act is actually quite similar to the Public Act.
Comparing the two, we can see that the Assam Act has introduced harsher punishment for breaking the law and the increased rights of police to enter and search premises suspected to be involved in gambling.
People found owning or running a betting house risks up to three years in prison and up to two thousand rupees in fine.
Casino in Guwahati
Due to Guwahati being the largest city in Assam, gaming clubs and betting houses are scattered across the city. Acting in secret, of course.
During 2020, the number of online betting clubs increased as a result of lockdowns. These clubs use free-play apps for poker and rummy, but where members buy and sell play chips from a real person located in Assam.
Any form of betting house is illegal in Guwahati, even online ones. This is why we recommend that you only play casino slot games and live casino table games on your own when gambling, instead of playing with a group of people.
Casino in Dispur
Dispur is the capital of Assam, and the same rules and laws apply here as in the rest of the state. Gambling from Dispur can be done by selecting a foreign online casino that allows Indian players. You'll also want to use a secure payment method, like PhonePe or Google Pay, when making transactions to and from your gambling account.
Lottery in Assam
Although Assam holds such strict laws against gambling, the state is actually one of the 13 that have legalized lottery.
Lottery and horse racing are both excluded from the Assam and Public Acts, and Assam has decided to allow people to purchase tickets from the state-run lottery called Bodoland Lottery.
There are no specific rules against online lotteries, which allows you to purchase tickets and participate in other lotteries from all over the world using online lottery sites.
Sports betting in Assam
Despite having Nagaland as a neighboring state, Assam prohibits all forms of sports betting. This includes placing bets on sports, e-sports, and even fantasy sports.
And it's not only gambling that is illegal. Running or being located in a place that publishes or shares information and updates on sports odds results is also illegal, as such a place will be considered a betting house!
Online betting at a sportsbook casino like BlueChip or Bettilt could be considered safe. Still, as mentioned earlier, it's recommended to only play at foreign casinos, play alone, and use safe means of payment.
Horse racing in Assam
Just like many other Indian states, betting on horse racing is allowed in Assam.
This is confirmed and clarified in the Amusement and Betting Tax Act, 1939, but essentially follows the same rules as many other states abide by.
Betting on horses can only be done directly at the Turf Club and only close to the race day.
For betting on other races outside of Assam or India, you'll have to use an offshore online betting site.
Status on Rummy, Poker, Flush, and other card games
The Assam Game and Betting Act, 1970 makes it very clear that the exchange of funds between players is illegal, card games such as Rummy, Poker, Flush, and others are classified as illegal.
Many players in Assam currently use various poker and rummy casino apps to gamble with their friends, which we strongly advise you to refrain from due to the legal definition of "betting house" in the state.
To sum it up
Assam is a tricky state to decipher when it comes to their gambling laws. It is yet another state with no clear definition or mention of gambling online, making online casinos a gray area that should be safe to enjoy.
Considering that the police are looking into gambling clubs and groups of people engaging in play online, we are yet to see what that will result in.
We hope that Sikkim and Nagaland's regulations will inspire the Assam government to look into regulating rather than restricting.
Our final words are these; gamble from Assam at your own risk. If you do, stay away from local gaming groups and clubs, and play at an online casino based outside of India.
Disclaimer: This material is for general information only and is not intended as legal advice and no duty of care is owed to any reader. The readers of this material are requested to engage their own legal counsel in order to make any legal or business decisions and to obtain legal advice specific to them.
More Indian State Laws