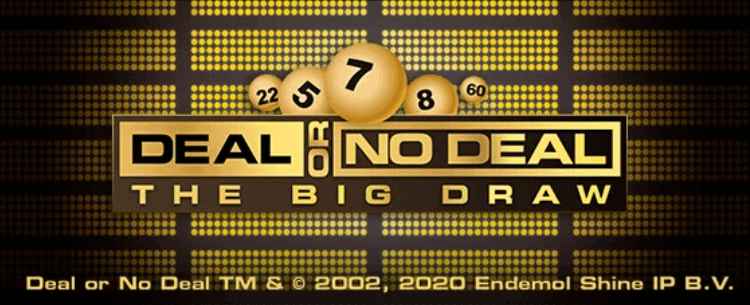 Best Indian Casino to play Live Deal or No Deal – The Big Draw 2023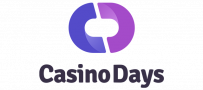 Get up to ₹1,00,000 in Welcome Bonus
Paytm & Crypto payments
Live Lightning Roulette & Teen Patti!
Fastest Indian Rupees Withdrawals!

Get up to ₹1 LAKH in Cash Welcome Bonus
Fastest Indian Rupees Withdrawals!
4000+ casino & live casino games
UPI, Paytm, gPay & PhonePe withdrawals

EXCLUSIVE ₹1,00,000 + 150 FS Welcome Bonus!
Over 4000 game titles
Paytm & UPI
₹250 minimum deposit!
How to play Live Deal or No Deal – The Big Draw
The goal of this game show is to reach the Banker's Deal, which allows you to take the Deal or open your briefcase to reveal what's inside.
Participating is easy and doesn't require a qualifying round like in the Live Deal or No Deal game from Evolution.
Here's how to participate:
1. Start a game by purchasing a ticket.
2. (optional) Boost prizes and participate in the Mini Draw.
3. Once the timer is up, the game is on!
4. See which numbers are drawn, and aim to reach the Banker Deal to secure a win.
5. Take the Bankers deal or decline and open your briefcase to get your prize.
6. (optional) Purchase an additional five balls to potentially increase the Banker's offer.
7. If all 35 balls have been drawn, you have the option to switch your briefcase.
The Prize Boost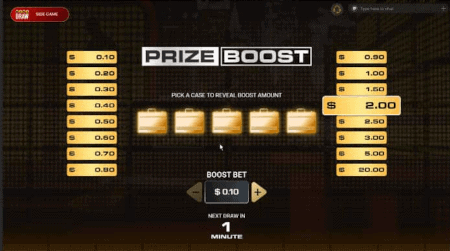 Prize Boost allows you to add additional money into the numbered briefcases.
Place a "Boost Bet" and select one of five briefcases to get a random amount up to 10x the boost bet added to one of the briefcases.
You're able to boost prizes as many times as you like until the start of a new game round.
The mini-draw side game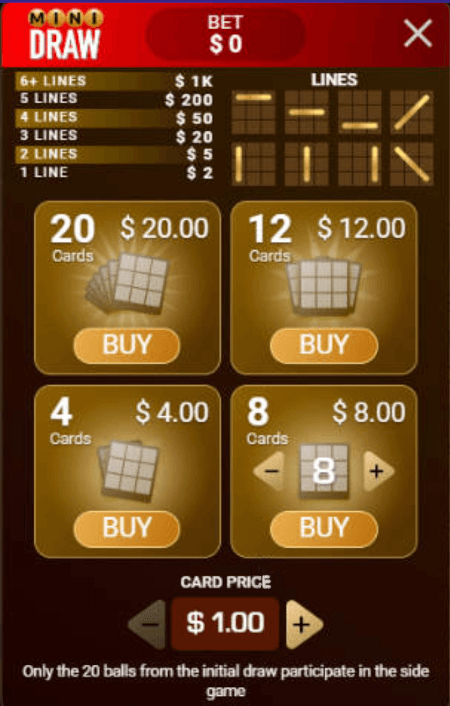 Similar to side-bets in other live table games like live blackjack and Andar Bahar, Live Deal or No Deal – The Big Draw also runs a Mini Draw simultaneously to the main game.
Buy up to twenty mini cards and win prizes based on the numbers shown on the first twenty balls drawn for up to 1000x your bet in wins!
Live Deal or No Deal – The Big Draw Live Dealer
Just like in other game show titles, the live dealer of this game is known as a Game Show host.
In this case, the host will present each number drawn, keep track of the remaining briefcases, and keep track of the number of balls left to the next Bankers Deal.
Live Deal or No Deal – The Big Draw rules
During the game round, there are sixteen briefcases and sixteen prizes visible. Fifteen briefcases are numbered, and one is yours.
Twenty numbered balls are initially drawn, where seven numbers have to match the briefcases in order for you to reach the first Deal.
The Bankers Deal gives you three options:
Take the Banker's offer: You take the offer, the amount is credited to your balance, and your game round is over.
Open your own case: You open your case, take the amount, and your game round is over.
Buy five extra balls: Purchase an additional five balls for the chance of reaching the next, higher, Bankers Deal.
Out of all 60 bingo balls, a maximum of 35 will be drawn (the initial 20, plus three rounds of purchased additional balls.)
Live Deal or No Deal – The Big Draw bets and payouts
Bets for this game will vary in range depending on the operator, but common bet levels are between ₹10 – ₹10,000.
The highest initial payout possible is 20x your stake. That amount can be multiplied by an additional 25x should the last briefcase remaining be the top valued one, resulting in a payout of 500x your bet!
RTP main game: 95.28%
RTP Mini Draw: 95.38%
Mobile Live Deal or No Deal – The Big Draw
As with most online casino entertainment these days, it's important that we can bring the action with us wherever we go.
Playtech has made sure that their Live Deal or No Deal – The Big Draw game is fully compatible with most portable mobile devices such as smartphones and tablets.
The game is playable on iOS and Android devices alike, so no matter which type of device you have, you'll be able to enjoy this game hassle-free.
Conclusion
It's wonderful to see game providers taking an already known concept and turning it into something new.
Live Deal or No Deal from Evolution set the stage for this game show, but not everyone liked that game's qualification round.
Here, any buy-in is automatically qualified to the main game, and its combination of live and RNG-machinery makes it a fun game for any Indian casino and live casino player!
More Game Shows