The need-to-know roulette rules
Roulette is a table game where you are not playing against a dealer or other players. Instead, you will bet on the number that you believe will win.
A round of online roulette will have you place your bets on the number you think the ball will land on.
Once bets are placed, the ball is released onto the roulette wheel, and when the ball stops, it will do so in a numbered pocket on the wheel.
If you've bet on that number, you've won!
As you can read, the basic rules of roulette are simple but there's lots more to learn.
Variations of Roulette game rules
Did you know that different tables will have different roulette rules?
There are lots of roulette games, and although they look very similar, they do come with slight variations of rules.
Primarily, there are three different roulette types that you'll get to know a bit better here below.
Besides these, you'll also find variations of them with added features and designs to provide further entertainment and betting options.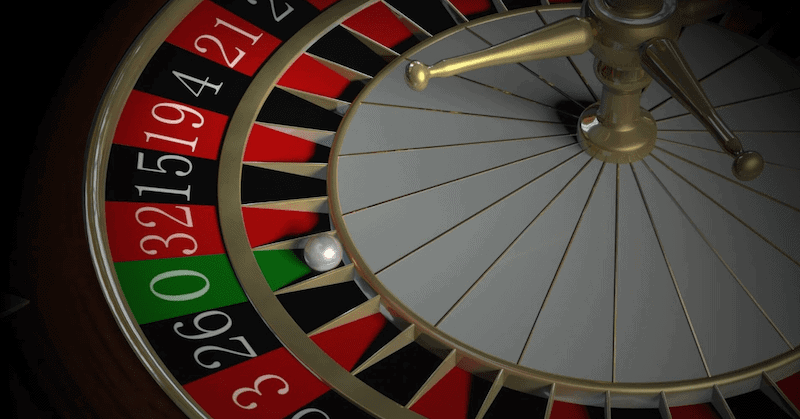 European Roulette Rules
The majority of all roulette tables in the world are European roulette tables. The table uses a wheel with a total of 37 numbers, from 0 to 36.
This table uses the most straightforward betting options, and all options on the table are shown in English (unless it's a native speaking table.)
European roulette has an RTP of 97.30%, and unless the table specifically states anything else in the table name, it will be a European table.
French Roulette Rules
A French roulette table will also use a 37 number wheel just like the European one. The difference between the two is that a French table has additional French Bets, and two unique rules.
The rules in question are La Partage and En Prison, and we'll explain them further in a moment.
French bets extend the number of outside bets with options like Voisins du Zeró, Orphelins, Jeu Zeró, and Le Tiers du Cylindre.
French roulette has an RTP of 97.30%, or 98.65% on even money bets if La Partage is available.
American Roulette Rules
American roulette offers slightly different roulette rules due to using a different roulette wheel.
The wheel of an American roulette table has 38 numbers instead of 37. The reason is the double zero, which is located just opposite the single zero on the wheel.
On the felt, the double zero is located next to the single zero, which opens for unique betting options.
Since the wheel has an additional number, this table has an RTP of 94.74%.
Lightning Roulette Rules
An interesting variation of the European roulette table is Lightning roulette. Here, an added multiplier feature has been added to straight-up bets.
A regular straight-up bet payout is decreased from 35:1 to 30:1, but in return, multipliers of up to 500x are added!
Every game round has up to five numbers enhanced with a multiplier. If you've placed a bet on one of these numbers, you'll receive the 30:1 payout, multiplied with the designated multiplier.
La partage rule
You'll find the La Partage rule at any French roulette table, and the rule is in play for any even money bet.
The rule is triggered if the ball ends up on zero. When this happens, the bets are split in half, with half being returned to the player and half going to the casino.
As you can imagine, tables with this rule are preferred if you plan on placing bets that pay 1:1 (Red/Blue, High/Low, Odd/Even.)
En prison rule
Yet another rule exclusive to the French tables is the En Prison rule. It's a variation to La Partage as it's also triggered if the ball lands on zero, and you've placed an even money bet.
Usually, you'll have to choose between La Partage or En Prison.
When En Prison happens, the bet you placed will remain for the next spin, and if it wins, you'll get the full bet back from the previous round, instead of just half as would be the case with La Partage.
Rules of the roulette bets
One of the most exciting parts of real money roulette is the different roulette bets available.
Where other table games only have one or a few bets; the rules of roulette allow for a large number of different bets.
According to roulette rules, bets are divided into two sections; inside and outside bets. The names relate to where the bets are placed on the felt but are also related to how high or low risk they are.
Inside bets
The rules of roulette say that bets placed directly on the grid of numbers are called inside bets. You'll be able to bet straight-up on a number, which gives the highest payout possible, paying 35:1.
You can also place bets on four numbers (Corner,) a row of numbers (Street,) two streets (Six Line,) or the cluster of 0-4 (Basket.)
Outside bets
To capture bigger parts of the wheel with a single bet, outside bets are used. The rules of roulette state that these bets are created to offer a higher chance of winning but at a much lower payout.
The most common bets here are those with close to a 50% chance of winning: Odd/Even, Red/Black, High/Low.
There are also Dozens and Column bets here, which have a slightly lower chance of winning, and a higher payout of 2:1, compared to 1:1.
Roulette Odds and Payouts
Based on which bet you choose to place, the payout and roulette odds will differ. The roulette odds and payouts can also differ depending on what game you are playing.
Below, we've listed all the different roulette bets together with their most common odds and payouts.
Outside Bets
| Roulette Bet | Payout | Odds |
| --- | --- | --- |
| Red/Black | 1:1 | 48.60% |
| Odd/Even | 1:1 | 48:60% |
| High/Low | 1:1 | 48.60% |
| Dozens | 2:1 | 32.40% |
| Columns | 2:1 | 32.40% |
Inside Bets
| Roulette Bet | Payout | Odds |
| --- | --- | --- |
| Straight-up | 35:1 | 2.70% |
| Street | 11:1 | 8.11% |
| Corner | 8:1 | 10.50% |
| Six Line | 5:1 | 15.80% |
| Basket | 6:1 | 13.16% |
Roulette Rules for minimum and maximum bets
All online roulette tables will have a limit on how large or small bets you can place. If they didn't have these limits in place, players would be able to abuse the roulette rules.
Some online casino sites will show the min and max bet limits on the table icon on the website, while others require you to open the game to see it.
Minimum bets
Before placing your very first bet at a table, you'll want to make sure that you know what the minimum bet is.
The minimum bet is a great way to get acquainted with all roulette rules comfortably.
Bets can be offered as low as ₹8, but most tables have a min bet of ₹10, ₹20, ₹100, or ₹200.
When using a roulette strategy, starting at the lowest possible bet will make sure your gaming won't get out of hand.
Maximum bets
If you are an avid Martingale player, you'll want to keep a close eye on the table's maximum allowed bet.
Certain tables allow for maximum bets of up to ₹5,000,000, which means that you'll be able to place some seriously big bets without risk of being limited in any way.
Other roulette strategies might also benefit from a high limit, such as Labouchere or Reverse Martingale.
Play for free first
Want to learn roulette rules without wasting any of your rupees? If the answer is yes, you'll want to head on over to JungleRaja right away!
This new casino from the creators of ShowLion gives all their new players a ₹500 bonus just for signing up with them.
Since you're able to use the bonus when playing live roulette, you'll be able to do so without even making a deposit!
More Roulette Guides