Best Dice Casino Sites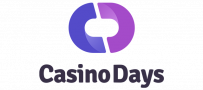 Fastest Indian Rupees Withdrawals!
Paytm & Crypto payments
Live Lightning Roulette & Teen Patti!
₹300 min. deposit!

Indian Casino with Rupees!
Over 4000 game titles
Paytm & UPI
₹250 minimum deposit!

Fast Deposits & Withdrawals
Fast Paytm, Phonepe and UPI Payments
Hindi & English customer support
₹300 min. deposit!
Play Dice for Free
Dice Game Facts
Name of game: Dice
RTP: 97%
Game Provider: Spribe
Minimum Bet: ₹0.20
Maximum Bet: ₹200
Max Win: 970x
Release Date: September 2021
What is the Dice Game?
The Dice game, which is part of Spribe's innovative "Turbo games" concept, involves both chance and luck. There are two betting options: "Roll Under" and "Roll Over," which cover either numbers above or below the figure you chose.
This Dice online game is played entirely without actual dice. Instead, you are shown a numbered line ranging from 0 to 100, and each game round will randomly reveal a number within this threshold.
What makes the Dice casino game unique is that you have complete control over the selected number, providing you with unrestricted flexibility to adjust the game to your liking!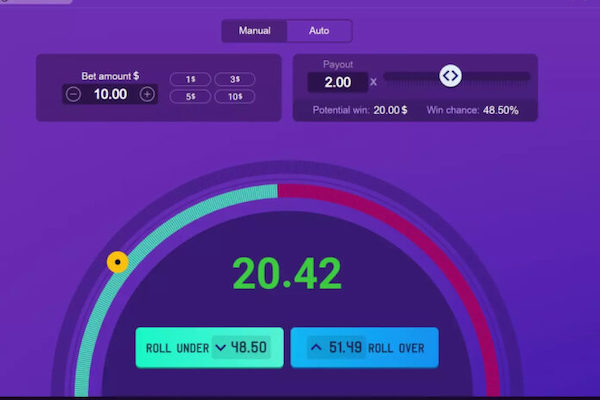 How to play Dice
With this quick how-to guide, you can start playing Dice with real money within a few minutes.
This game is designed to be simple, without complicated bonus rounds or confusing betting options, providing you with a straightforward and action-packed game with great potential for paying out some truly big wins!
Here's how to play Dice online:
Choose your Dice casino from our list and sign up.
Make a deposit.
Use the search feature to find the Spribe's Dice game.
Adjust your bet level.
Adjust the winning probability.
Bet on "Roll Under" or "Roll Over" to see if you are taking home the cash or not!
Dice Rules
The Dice game rules are straightforward: place a bet on whether the rolled number will be above or below the predetermined figure. Although this game draws inspiration from other games, such as Lucky 7 and Sic Bo, it does not use any actual dice.
Instead, the game provides a range between 0 and 100, upon which a random number (including decimals) will be generated as the "dice". To enhance your chances of winning, you have the option to adjust the roll's threshold, enabling you to either win more frequently or earn larger payouts.
Increasing the number of numbers that can roll under the threshold increases your chances of winning. Decreasing those numbers lowers your winning probabilities, and increases your payout, potentially up to 970 times your bet!
Dice Betting
When betting in Dice, there are two bets to choose from: "Roll Under" and "Roll Over".
The "Roll Under" bet predicts that the outcome will be below the predetermined number, while the "Roll Over" bet anticipates that the outcome will be above that same number.
Each bet button displays the corresponding odds, which will vary depending on the Set Number that you adjust.
Moving the Set Number slider to the left gives you the highest possible winning probability, where the Roll Under bet has an 88.81% chance of success, paying 1.10x.
Sliding the Dice betting threshold to the right yields the lowest probability of winning. The Roll Over bet only has a 0.10% chance of winning, but if it succeeds, you will be rewarded with an enormous payout of 970 times your bet!
Betting limits
Easily adjust the Dice betting limits by tapping the + and – symbols next to the bet amount. There are 15 different bets to choose from, with the betting limits in Dice being generously high and low.
These are the betting limits in Dice:
Minimum Bet: ₹0.2
Maximum Bet: ₹200
Autoplay
With the Dice Autoplay feature, you can set the game to play automatically without pressing the bet buttons.
To use this feature, tap the blue circular button to open the Autoplay menu window. From here, you can set which Direction you want to bet (over or under), the number of rounds you wish to play, and other rules like ending the Autoplay if a certain amount or win decreases or increases the bankroll.
Dice Game Tricks
Having spent more than three decades in the online gambling sector, we have played plenty of online casino games and tested various tactics.
And the most effective Dice game tips centre on managing your bankroll. Simply put, no gameplay strategies can improve your odds of winning in this game, as it is based entirely on chance.
Play for Free
Playing Dice for free is the perfect way to get a feel of the game. You can play Dice for free right here; just scroll up on this page to find the game readily available!
When playing for free, you are not using real money. Instead, you are using "Fun money", which allows you to place any type of bet that you wish.
This way, you can test out different types of bets, bet amounts, and move the probability slider from left to right to create different kinds of bets.
Don't look for patterns
Dice is based on chance, and wins are determined by luck. It is impossible to spot any patterns in the winning and losing bets, so we recommend that you simply play for entertainment.
The "Provably Fair" technology used in the Dice game ensures that each round is 100% fair and correct.
Using the Martingale Strategy
To use the Martingale strategy in Dice, you will want to set the Threshold to show 50% probability, allowing each bet equal chances of winning.
From here, you can start using the Martingale strategy, where you begin by betting one unit. If your bet loses, you double the bet and try again. You should continue to double the bet with each loss until you hit a win, where you will return to your initial bet and start over.
Best Dice Casino in India
We believe the best Dice casino should offer more than just that game. Because of this, we use our expertise in online casinos to identify the best-performing Dice casinos for you.
To earn a top ranking as a Dice casino, a casino must pass a series of tests in our review process. The best Dice casinos provide a wide range of games and payment methods, as well as swift and seamless payments.
Below are three Dice casino sites we enjoy playing at that specifically cater to Indian players.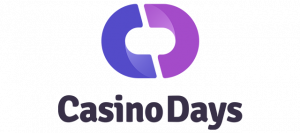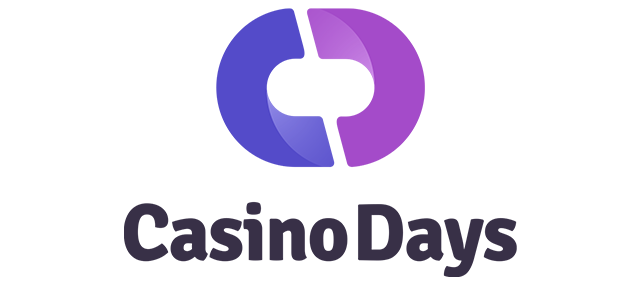 Casino Days
At SevenJackpots, we consider Casino Days to be the best Dice casino. They offer Dice and several other crash games, all easily located through Casino Days' search feature. And if you are looking to explore other games, over 5000 of them are waiting for you in their library!
You can begin playing with real money and qualify for the welcome offer with a deposit of just ₹500. The welcome offer has the potential of giving you up to ₹1,00,000 in cash! Make your first deposit with any of their popular payment methods, including Paytm, Google Pay, UPI, and MuchBetter.

Big Baazi
Big Baazi is an excellent choice for those seeking to play at one of India's top Dice casino sites. The smallest deposit possible at this casino is just ₹200, which allows you to enjoy plenty of exciting Dice action without breaking the bank!
Thousands of online casino games await you at Big Baazi, from crash games like Dice to more traditional games like online slots, live roulette, and game shows.
When withdrawing your winnings, you've got several popular payment methods to choose from, like Paytm, UPI, and crypto, all free from fees!


Bettilt
Bettilt is the best Dice casino if you are looking for one with a very low minimum deposit limit. Here you can make deposits of just ₹100, which gives you a few exciting rounds of Dice online when playing with lower bets of ₹0.2.
One thing that distinguishes Bettilt from Casino Days and Big Baazi is their section for sports betting. Their sportsbook offers odds both pre-match and live, along with statistics and live updates on the match or sporting event you are betting on!

Spribe: Creators of Dice
Spribe first appeared on the online casino scene in 2018 and has since become a celebrated name among gamblers for their inventive crash game concept and utilization of "Provably Fair" technology.
Aviator, their most well-known game, is widely recognized as the pioneer of the crash game genre. In addition to Aviator, Spribe has introduced several other "turbo games," including Plinko and Mines.
The Provably Fair technology utilized by Spribe is comparable to the technology used in blockchain. Spribe's servers generate one-half of an ID, and your device generates the other half. When combined and transformed, the result confirms the fairness of the game round. For more information about this technology, please refer to the "Provably Fair Settings" section within the Dice game menu.