Learn roulette strategies
Some people think that the word strategy is scary, that it sounds like something will be complicated and require a lot of training.
And yes, some strategies are more complicated than others but don't worry, we will teach you the ones that are both easy and fun to use!
We'll teach you the basic strategy of roulette, and some popular strategy types that are sure to bring a new level of entertainment to your gambling.
Best Casinos to play roulette 2021

Rating
Support

Live Chat, Email, FAQ

Game types

Live Casino, Slot Machines Video Poker

Websitewww.casinodays.com
Rating
Support

Email, Live Chat & WhatsApp

Game types

Slots, Live Casino, Sportsbook

Rating
Support

Phone, Email & Live Chat

Game types

Slot Machines, Live Casino & Sportsbetting

Websitewww.10cric.com
Roulette Strategy types
You'll find that there are several different strategies that you can add to the standard roulette rules when playing roulette online.
Since roulette has so many different betting options, the selection of strategies is higher than it would be when playing slots, for example.
Check out the strategies below and make sure to try out any that you find interesting, trust us, it'll be worth it!
Martingale
One of the most well-known roulette strategies is the Martingale, where you double your bet every time you lose. This is done until you hit a win, after which you'll reset your bet amount and start again.
Martingale only works on bets with a chance of winning close to 50%. In roulette, that means Red/Black, High/Low, and Odd/Even.
The catch?
Doubling bets can mean that you'll quickly place huge bets. A small bankroll or a low table bet limit will become very problematic.
Martingale step-by-step
Example:
You bet ₹10 and lose.
You bet ₹20 and lose.
You bet ₹40 and lose.
You bet ₹80 and win.
You've bet ₹150 in total; your ₹80 win pays ₹160.
You've earned ₹10.
Next bet should be ₹10.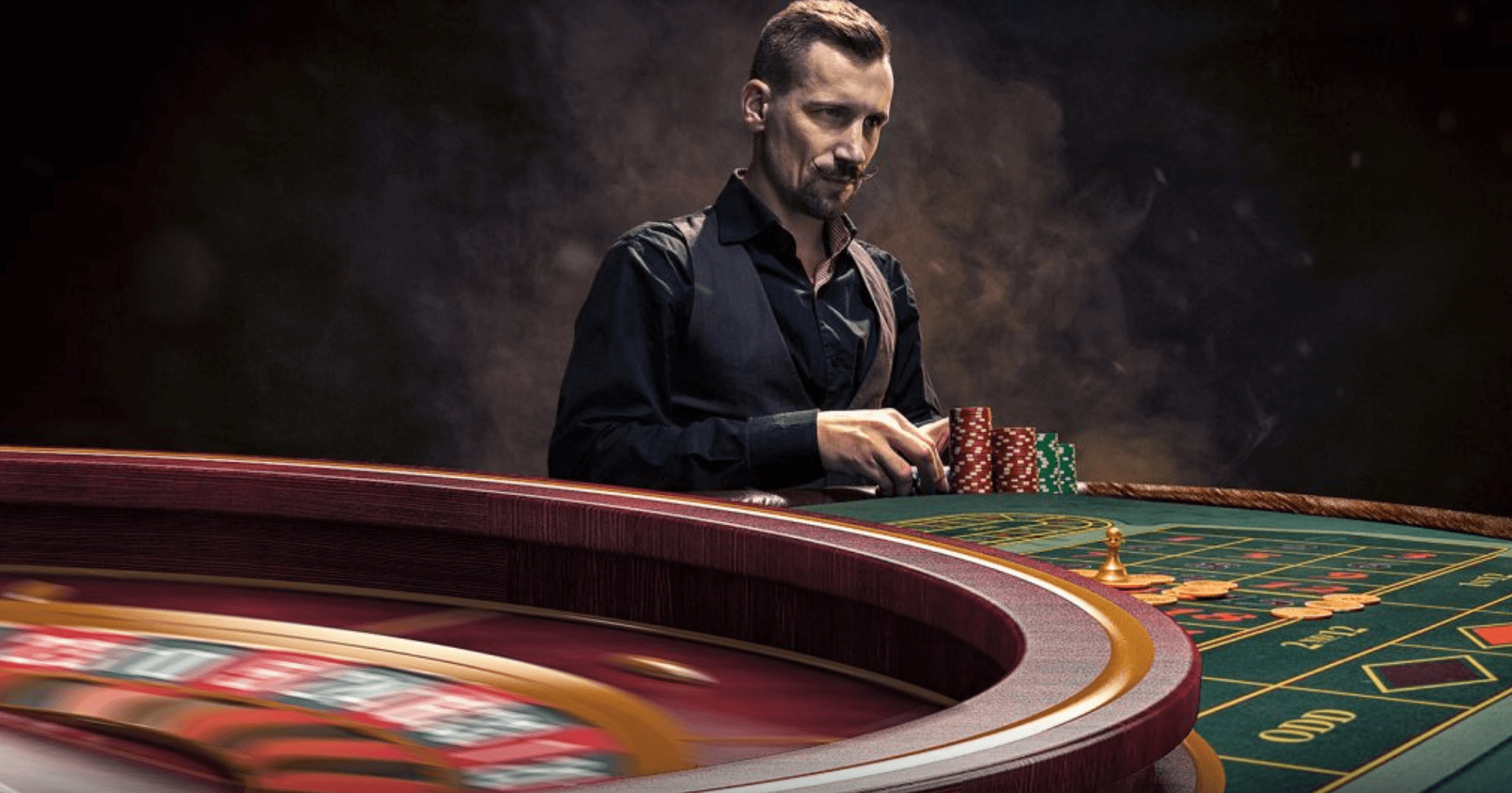 Gun and run
For a less intense version of Martingale (or other 50/50 bet strategy), Gun and Run is recommended.
You'd bet on two game rounds, after which, you'll sit out on two rounds if both rounds were losing ones.
Yes, that's right, you won't play the next two. After this, you'll place a new bet. No matter if this bet loses or wins, you'll revert to your initial bet amount.
Gun and Run step-by-step
Example:
You bet ₹10 and lose.
You bet ₹20 and lose.
Sit out round 3.
Sit out round 4.
You bet ₹40 and either lose or win.
Lose: You've lost ₹70, start over at ₹10.
Win: You've won ₹10, start over at ₹10.
Paroli
Paroli is also called "Reverse Martingale," which means that you already know the basics.
The idea is to double the bet on each win and revert to the initial bet on a loss.
This roulette strategy works better for lower bankrolls, as you'll only increase the bet on positive outcomes.
For Paroli to work the best, it's recommended to only play a maximum of three winning rounds before resetting the bet.
Paroli step-by-step
Example:
You bet ₹10 and win. 20
You bet ₹20 and win. 40
You bet ₹40 and win. 80
(Reset the bet to ₹10 here and you've made ₹70 profit.)
If you instead bet ₹80 and lose, you've lost ₹10 by betting a total of ₹150 and winning a total of ₹140.
Fibonacci
Fibonacci is based on the mathematical formula called the Fibonacci sequence. The sequence is created by adding the two previous numbers, creating a new number.
Like this: 1, 1, 2, 3, 5, 8, 13, 21, 34, 55, 89 and so on.
Using this as an online roulette strategy, the numbers represent the number of units to bet. You move up the sequence one step with a win and move back two with a loss.
Fibonacci step-by-step
Example:
You bet ₹10 and win.
You bet ₹10 and win.
You bet ₹20 and win.
You bet ₹30 and lose.
You bet ₹20 and win.
As you can see, this strategy focuses more on creating a flow while placing bets, rather than betting in a way that supposedly will make you profit.
Fibonacci is excellent if you want to add "purpose" to your bets!
Labouchere
For those wanting to get a bit nerdy when playing roulette online in India, the Labouchere strategy is for you.
This is a cancellation system where you remove numbers on a win. You'll begin with a sequence, for example, 2, 3, 4, 5, 6.
To bet, you'll add the first and last number together (2 + 6 = 8) and bet that number of units. If you win, you'll remove the 2 and 6 from your sequence. If you lose, you'll add the 8.
Labouchere step-by-step
Example (sequence 1, 2, 3, 4, 5) :
You bet ₹60 and lose. (1+5)
You bet ₹70 and win. (1+6)
You bet ₹70 and win. (2+5)
You bet ₹70 and win. (3+4)
Once the sequence is completed, you'll either start over or choose a new sequence.
d'Alembert
Last but not least is the strategy often called "the Gambler's Fallacy."
It could be argued that this is more a view of life than a strategy, as it is based on the theory that everything, eventually, has to reach a balance.
In roulette, that means that if several red numbers have won, there's bound to be a black one winning soon.
The issue is that there's no set number of rounds for when this "balance" should be reached. So, is this strategy, or a view of life?
We'd say it's superstition, which can still be great fun to use when playing live roulette online!
d'Alembert step-by-step
There are no clear rules on how to go about playing using d'Alembert. But, if you see that a lot of numbers are winning in succession, such as only red, only even, only low, etc.
If using this strategy, you should start betting on the opposite, as the opposite of the recent pattern is "bound" to win to maintain balance.
The roulette bets
When looking at the roulette bets available, there are two approaches or strategies one can use.
Depending on the strategy, you'll create a high or low volatility game for yourself. Yes, unlike most slots, for example, you can decide for yourself!
Either you'll place high-risk bets with a low probability of winning, but which pays big. Or, you'll place low-risk bets that are likely to win, but which will pay out a substantially lower amount of money.
The choice is yours.
Inside bets
Inside bets are bets placed directly onto the numbers. If you know how to play roulette, you know that a straight-up bet pays 35:1, for example.
This is where you're able to play aggressively. Place bets on single numbers for the chance of a much higher payout.
At tables such as Double Ball Roulette, a winning "gold bet" on both balls to land on the straight-up number selected has a massive payout of 1,300:1!
Outside bets
If you'd rather win smaller amounts more often, the outside bets are where you want to play your investments.
These bets all cover larger areas of the wheel, such as all red numbers, all black numbers, all odd or even numbers, high or low, etc.
Placing a bet on red will, for example, have a close to 50% chance of occurring, with a payout of 1:1.
Should I play American or European Roulette?
Alright, we lied a bit. There is actually one strategy that you will be able to make use of that will guarantee more wins!
This roulette-hack is super effective: Always play at a European or French table and NOT at an American one!
Since the American wheel has one additional number, the double zero, the probability of landing a winning bet is lower. The RTP of a European or French table is 97.30%, while the American table only offers an RTP of 94.74%.
Why follow a roulette strategy?
The reasons for using a roulette strategy are many. First of all, it's a lot of fun! Using a strategy instantly makes you feel like a proper casino mastermind!
Secondly, it can also help you take home more wins!
Of course, one of the most effective strategies is always having a bunch of good luck handy, but unfortunately, there are no ways to obtain that other than, well, being lucky.
Is there a strategy working all the time?
Using a roulette strategy is not a magical hack to cash in loads of rupees. If that were the case, all of the strategies we've mentioned would be banned at all Indian online casino sites!
In the end, roulette is a game of chance, and although a strategy for roulette will help you keep track of your gameplay, it is not a guarantee that the bets you place are going to payout.
Use a roulette strategy as extra entertainment, and also remember to always play responsibly. The best approach is to make sure not to lose money we can't afford to lose, after all.
Try the strategy online for free
Want to try out these strategies without spending your hard-earned rupees? Play for free!
Most online casinos have RNG-tables that allow you to play for fun money, but some casinos give you bonus funds to play with.
At JungleRaja, all new players get Rs.500 to play with. You can use these funds to play anything from classic roulette to more innovative tables such as Lightning Roulette.
More Roulette Guides